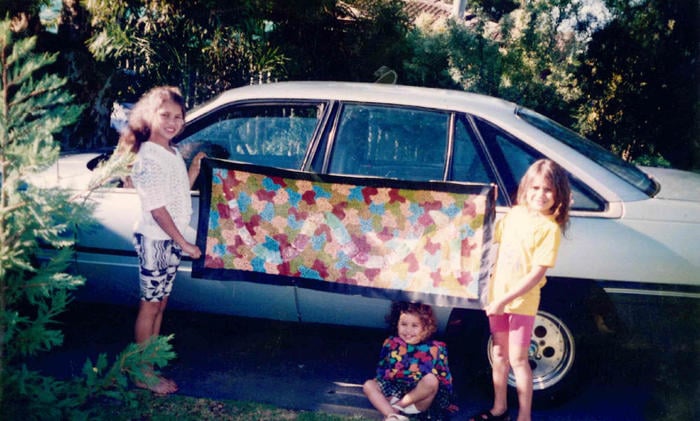 It was the night that changed my life forever. Hannah, our youngest daughter was just a few weeks old.
The phone rang, which alarmed me because I wasn't expecting any calls so late. I knew something wasn't right.
The doctor told me that something was wrong with my husband, Kevin, that I needed to get to the hospital immediately. I just remember hanging up and my mind moving at a million miles an hour.
But before I even had time to breathe, the phone rang again.
It was at that moment I was told my partner, best friend, father of my nine children had passed away.
I couldn't believe what I was hearing. I was in total disbelief. How can this be? We have a new baby, we had so many plans — it was going to be our year.
There I was. Just a few weeks giving birth and I found myself a widow and the mother of nine children, all under 17, without their father.
It was — needless to say — a very traumatic period of our lives, with much potential to crumble us as a family unit. I did go through the grieving process, as we all do when we lose someone; the disbelief, the anger and the realisation of it all.
Listen to Daniella Rule speak to Mia Freedman on No Filter. Post continues after audio.

I was faced with the prospect of doing it alone and the thought of him never coming back was heart-wrenching. I kept thinking, 'how am I going to get through this?' It felt okay when we had visitors checking up on us but when they left, I saw the tears, the squabbles, the tantrums, the quiet, and the heartache in my girls. The pain was sometimes unbearable.
Admittedly, I remember being at the cross-roads considered buying alcohol. I thought could numb the pain. Then as quick as the thought came in, it left, as my daughter Angela, who was contemplating deferring her university studies, walked in during one of these episodes and said, 'Mum, I'm not going to give up. I'm going to do it for Dad'. Tears flooded my eyes and I knew there was no way I would seek comfort in alcohol. I looked at my daughters and made the conscious decision this was not going to break us. I needed to put their needs first because they are my children. I need to love them, support them, encourage them and raise them the best way I can. I didn't have a lot of wealth but I had a lot of love.
One of the things I did was put their father's photo up, particularly so Hannah, my youngest, grew up knowing the face of her dad. In keeping his memory alive, I encouraged the girls — as hard as it was — to talk about their dad. It was something Jessica, my second youngest, so often did. One of the hardest was when she stamped her feet and demanded she go to Heaven to see her dad. She was three years old, and I had to explain that she couldn't go as Mum needed her here. But she wanted her dad. It was this realisation that she would never see him again that aches even to today.