Dubbed the "Aussie Kardashians", Daniella Borg and her nine daughters are the subject of a deep access documentary series titled Family Rules, airing tonight on NITV.
Led by a "fearless matriarch" Family Rules follows nine sisters, aged between 29 and 12, navigating their way through life.
Although there are some clear parallels, the series looks far, far more interesting than The Kardashians.
For starters, the series offers a rare insight into modern Indigenous family life, with 47-year-old Borg and her daughters residing in Perth, Western Australia.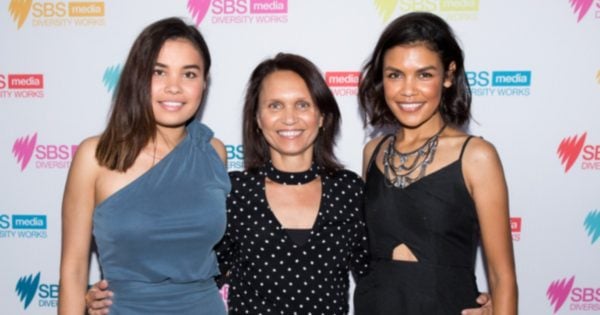 Borg was widowed in 2004, after her husband and father of nine, Kevin Rule, was fatally punched in the head outside a pub.
Their youngest daughter, Hannah, was born only weeks before. Rule was 38 when he tragically lost his life.
His assault was the subject of a 2009 documentary titled Courting with Justice.
Borg told ARM's The Guide "You have to remain positive, otherwise the negativity can get out of control."
"I just try to see the positives in things, but quite honestly my kids were my saviours. At a time when I felt like I just needed to crumble down I'd look at my baby and girls and say 'No I can't do this; I've got to stay strong for my girls'."
Her eldest daughter, 29-year-old Angela Williams, starred in her own NITV program Angela's Rules. 
A talented singer-songwriter, Williams has supported Jess Mauboy and appeared onstage with Mariah Carey as a child. Williams recently gave birth to daughter Chloe.