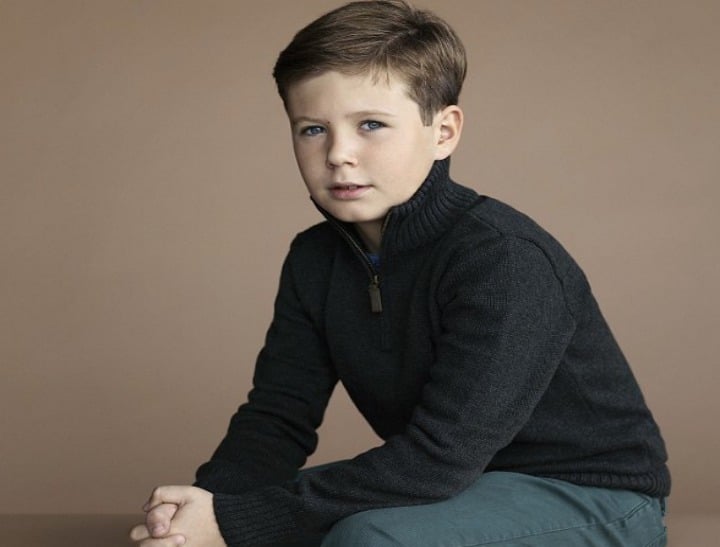 The photo has got it all.
The combed hair. The shy smile. The perfect gap between the front teeth and the doggier-than-dog dog.
Oh the dog. Don't you just want to snuggle and cuddle and feed him Good-Ohs?
(And prod him a bit to see if he is actually real…. )
These official photographer people are good aren't they?
The latest "official portrait" of Prince Christian of Denmark has been released as he celebrates his 10th birthday and it's undoubtably a corker of a shot. It makes you just want to hang out with this kid and shoot monsters on X-Box while getting the low-down on his favourite You-tubers.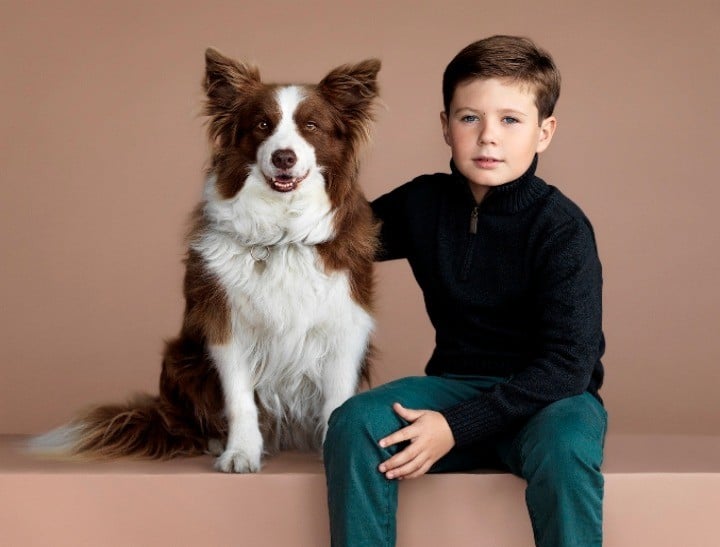 Even if they look like cardboard cut-outs there is something about these royal portraits that just makes me a little envious. It must be genetic and not just because of the slightly crinkly blue eyes, the smattering of just-the-right-amount-of-freckles or the photo-shopping. But these royals do it right.
I have an eight-year old boy. An eight-year old boy who I like to take photos of. An eight-year old boy who, being a child of the digital age, likes to have photos of himself taken too.
It's just that we have different ideas of what those photos should constitute:
For example.
Me: Let's get one of those mum and son selfies Jasper? Yeah? Yeah? You ready?