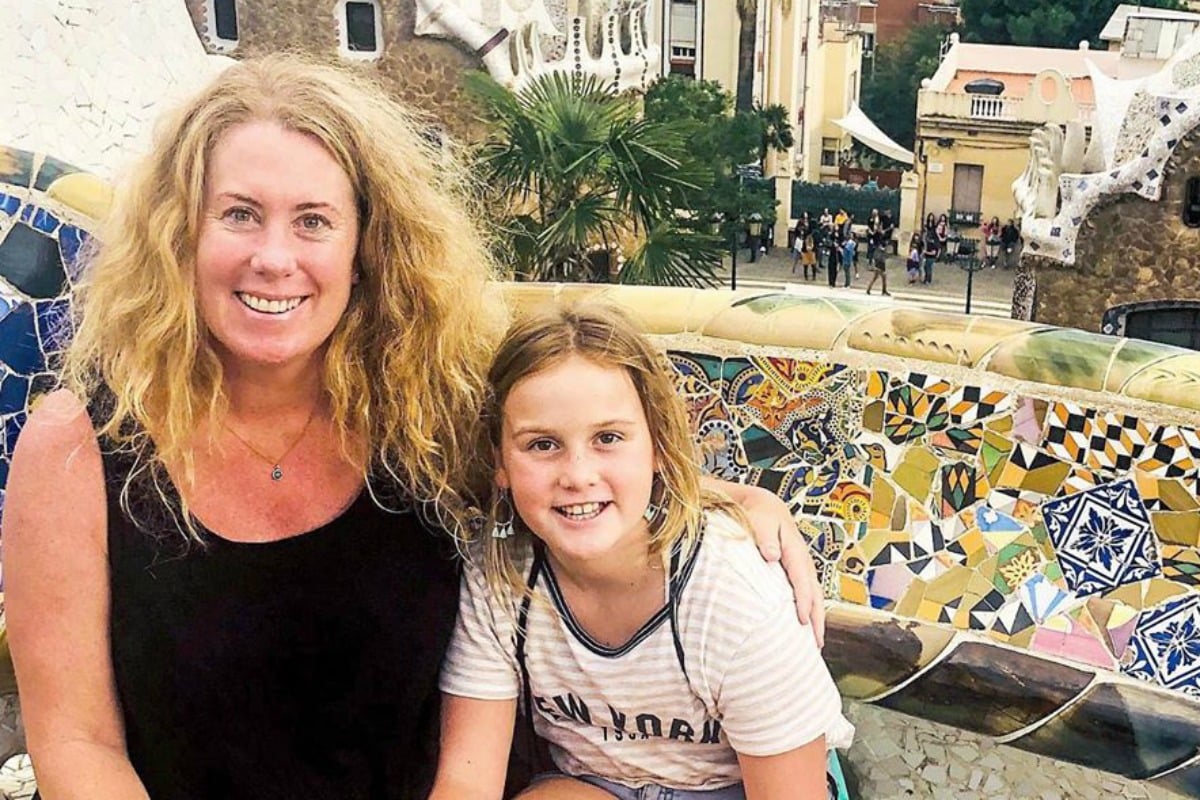 I made myself invisible for years. I just didn't realise it until I searched through the photos of my travels with my nine-year old daughter, Emmie.
We'd spent a couple of years backpacking and there were thousands of pics on my phone, and what felt like hundreds of SD cards and a hard drive full of photos of our adventures. But I couldn't find any photos with me in them.
I became more and more frantic, and my sadness grew with every photo I scrolled past. Finally, I found a few of both of us but my search had revealed the extent of what I'd done. There were entire countries we'd visited in our travels where there was no evidence that I was even there.
It looked like Emmie was on holidays all alone, hiking and exploring, posing in front of landmarks, swimming in the ocean and generally having a great time. All by herself.
I was devastated that I'd erased myself from our travels. The worst part was that I'd taken away Emmie's opportunity to look back on our adventures and see how much fun we both had.
And why? Well, it was a hard truth to admit. It wasn't by accident or oversight that I wasn't anywhere to be seen. I just hated how I looked in real life and in photos. Overweight. Often red-faced and sweaty. Not looking how I 'should look'. Not looking 'good'.
And so, I had selfishly kept myself out of the photos. It seems ridiculous now when the result was having only a slim record of all that precious time spent with Emmie.
Andrew and Holly chat to Evie about her two and a half year backpacking adventure with her daughter Emmie on This Glorious Mess. Post continues after podcast. 
When I shared my story on Instagram, I found that so, so many mums weren't in photos with their children either – and for the same reasons. Mums messaged me that after reading my post they'd looked through their photos too, and could find few – if any – with them in the picture. Some – like me – didn't realise it until they searched and found nothing.
It's sad that it's so common, but many of us don't like how we look, and it affects us more than we realise. We don't feel confident. We think we should look better. We want to hide our fat arms, our double chins, our grey hair, cellulite and wrinkles, and so, we don't get in front of the camera.
Some like me simply avoid and refuse, and others are trickier, appointing themselves as the family photographer so they are always behind the lens and never in front.