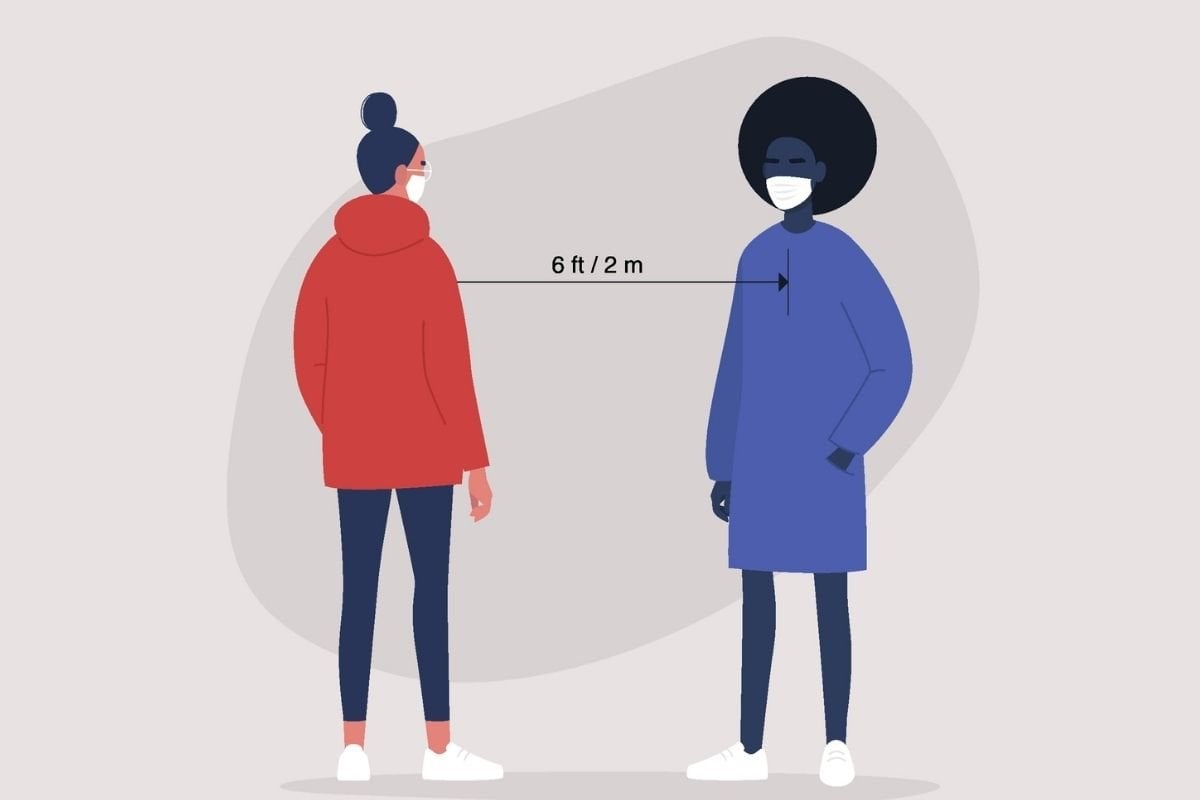 As COVID case numbers across Australia continue to climb, more and more households are being left to unravel a dilemma: what happens if one or some under your roof are COVID-positive, while others residing in the same space are negative?
While it's common for whole homes to be taken down by the virus, this is the other reality — and it's a tricky one to unpack. 
Watch: "The biggest policy failure of the pandemic so far," explained by an epidemiologist. Post continues after video.
RELATED: So, you have COVID-19. Here's exactly what you should do next.
Our social media manager, Lily Allsep, managed to isolate from her COVID-negative partner under the same roof as she recovered from the virus over Christmas via some carefully executed strategies. 
Alternatively, Melbourne influencer Tully Smyth this week decided to expose herself to her COVID-positive partner by bunking down with him, in the hope of getting infected so at least they have it at the same time. 
So, is there a right way to tackle a housemate, partner or family member testing positive while you're still returning negative results?
Here are all your questions, answered. 
If someone I live with has COVID-19, is it inevitable that I will too?
If one person in your home has tested positive to COVID-19, the reality is there is a significant chance that you already have it.
The virus spreads between people through predominately close contact, and as the Australian Health Protection Principal Committee explains, "Household or household-like contacts are the key group who should be required to quarantine as these individuals are the most likely to develop disease."
As a close contact it is mandatory that you quarantine in case you do also contract the virus, but it is possible to live in the same house and not contract COVID, particularly if you're double or triple vaccinated. 
As a close-contact, what do I have to do?
Originally, New South Wales, the ACT, Victoria, Tasmania, the Northern Territory and Queensland had agreed close contacts and confirmed COVID-19 cases would only need to isolate for seven days, if a rapid antigen test taken on day six was negative.