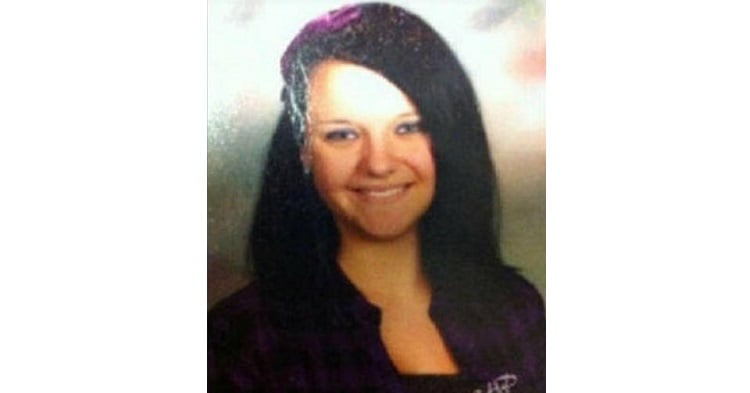 A family's long search for their daughter is finally over after they located her five years on from her disappearance as a 15-year-old.
Rachel Owens went missing from her family's home in North Carolina, USA, in May 2011 after not returning from school that day.
In the years that followed, her parents, Kenneth and Kathy Owens, and five siblings, has searched for her, pleaded for her return, and at times feared the worst.
"We didn't like to think about it, but there is always the thought in the back of your head that she is buried in a field somewhere," Rachel's older sister Rebekah Maddy told the Daily Mail.
"We would hear that a body had been found and we would all have to hold our breath until they identified it."
Still, they always put a Christmas stocking out for her each year, hoping that she might return in time to celebrate the holidays with her family.
"My daughter Harley asked why we put up a stocking for Rachel because she wouldn't be there. I told her we could never forget her," Rebekah said.
However on December 9, just two days this year's Christmas stockings were hung, the family finally got the news they thought might never come.
Rachel had been found, alive and well, living under an assumed name 800 kilometres away in Columbus, Ohio.
The family haven't yet met with Rachel and are apprehensive about the reunion,with so many questions still unanswered.
Emily Flax, spokeswoman for the sheriff's department in Brunswick County which covers the area, would not give details of how authorities discovered where she living, the Daily Mail reports.
Rebekah said since finding out the news, the family had received an up to date photo of Rachel and had phone conversation with the now-21-year-old.
"She had to talk to about 12 people, so it was only for a short time for any of us," said Rebekah.
"The only thing on our mind was to be able to talk to her.
"We had to tell her she now has a new niece and nephew and that her only brother is engaged."
Rebekah said the exchange went well.
'The picture she sent is just how I remember her, just a little older."
"She seemed very happy. She spoke to my two children, my daughter is now 13 and my son 10, and she asked how Harley's soccer was coming along because she was always into that and they used to kick a ball around.
"She seemed genuinely interested in what we were all doing."
However, she said there was still so much the family didn't know, including what name Rachel was using.
"I do know she is now engaged, but I don't know how she earned money, how she lived, anything about what she has been doing for all this time."
"I just wonder how she did it. How does a 15-year-old have the knowledge to get herself a new ID? That is my big question for her.
"She didn't even know her own social security number, she could never remember it."
Rebekah and her family should get their answers very soon.
"She wants to see us," said Rebekah. "I think she has regrets but we really haven't had the conversation as to why she went or why she never made any attempt to contact us.
"I think the first thing I would do is rush up to her and hug her.
"But my big question is just, 'Why?"
* Featured image via WNCN.