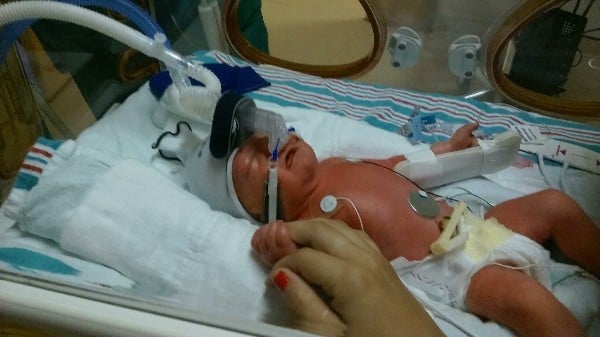 In midwestern USA, a tight-knit family of five is negotiating their new life in a six-metre caravan. It might be small, it might be cramped, but they're not complaining – they're doing it all for their little girl.
At just 13 months old, Ruby Pearl has had more than her fair share of hardship. Born deaf, blind and with holes in her heart, the infant also has a deteriorating brain, glaucoma, obstructive sleep apnoea, chronic lung disease and epilepsy.
Ruby Pearl also battled various secondary illnesses and infections, meaning she's has lived most of her life within the white walls of a hospital.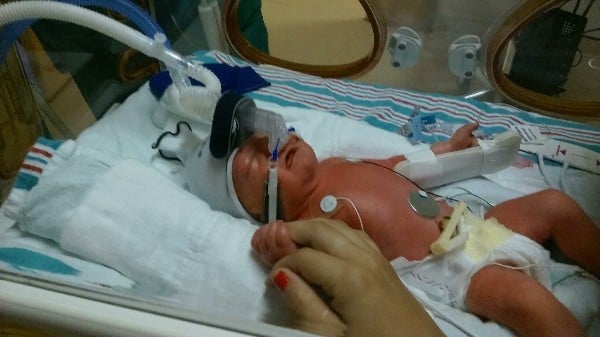 Ruby Pearl wasn't expected to live more than a few hours. Image: GoFundMe.
"This past May, when she had pneumonia, they had us call in our family to say goodbye to her," her mother Margaret VanTongeren told People. "They showed me the room they use for babies to die in and I just broke down. It's still hard to think about it – it was the worst moment of my life."