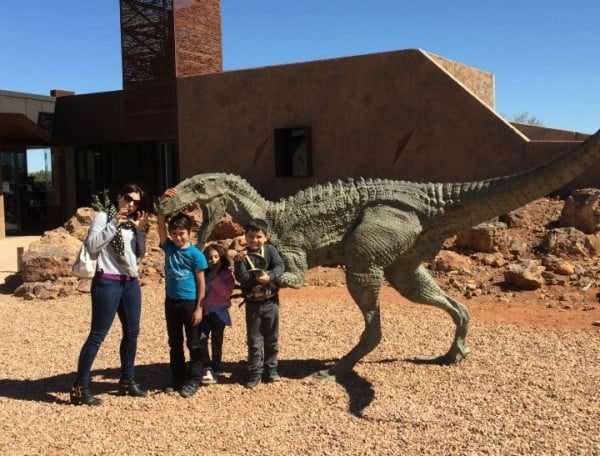 Tourism & Events Queensland recently gave me and my family the opportunity to travel to Outback Queensland.
Specifically, we visited a town called Longreach. I had no idea what we were in for. I had never heard of it before and mistakenly thought we were headed to 'Long Beach'.
Not being familiar with the area, but having been assured the kids were about to have the adventure of a lifetime, we arrived with open minds.
We landed in Longreach, and just minutes after getting off the plane, we heard the wind whistling on the flat land. It was like being in a movie. We later found out that the sheep station we were headed to called Nogo had just been hired to film a Banjo Paterson movie and we even got to visit Banjo (well, a very impressive statue of him, at least) in a town called Winton.
It was the real Australia, more real than we had ever seen before.
There is so much to do in Longreach and Winton. We never stopped. Every day we saw something amazing and we could have easily filled up a whole month with activities. As it was, we only had five days and we crammed them full of all the best things these magical outback towns had to offer.
Here's a rundown of some of the highlights.
The Qantas Founders Museum located approximately 10 metres away from Longreach Airport and where we ate a super tasty meal.
The Kinnon & Co Thomson River Sunset Cruise. There are pelicans on Thomson River. Followed by a Stockman's Dinner of stew and the best apple pie I have ever eaten in my life (yes, there was a LOT of excellent food on this trip).
The Australian Age of Dinosaurs Museum just before the town of Winton, where we saw real dinosaur fossils and a meteorite that the team had retrieved after WATCHING IT LAND.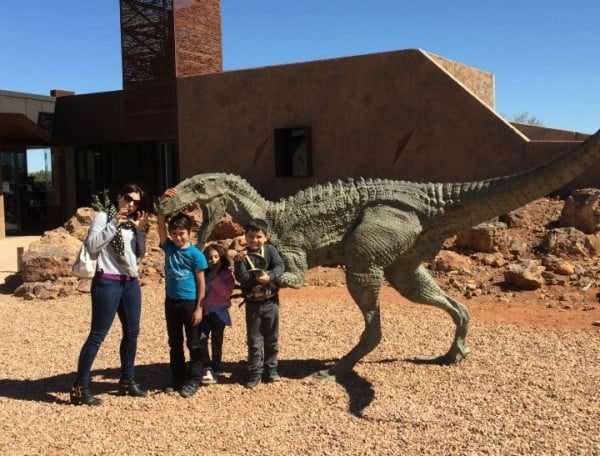 The drive to and from Winton, which was an adventure in itself. The land is so flat and dry and red. We stopped many times just to soak it all in.
Despite it being winter and a little chilly (except on our final day when temperatures reached 31 degrees) the kids insisted on swimming in the pool at every complex we stayed at.
Waltzing Matilda, a beautiful statue in Winton that includes a display of the famous verse.
The Australian Stockman's Hall of Fame Outback Show featuring horses, a very calm bull, sheep, goats and another incredible dinner, this time capped off with apple crumble – heaven.