When it comes to family travel a lot of sweat and effort is behind every shiny social media post. Those who travel solo or as a couple can't even comprehend the logistical nightmare family travel can be. Seasoned family travellers know that being smart during preparation time can ensure a good time is had by all and those "less-good times" are quickly forgotten.
The best family holidays won't leave you feeling refreshed – you'll often need a holiday after your holiday – but if you've bonded over the experience, then it's worth every annoying second.
A lot depends on the kind of holiday you'll be taking and the specific needs of each of your children, but these universal tips for travelling with kids are applicable to most families.
Not every destination has a soothing Kid's Club to plonk them in while you sip a cocktail and attempt to regroup.
Ten annoying habits of recent travellers with Those Two Girls. Article continues after this video.
So sit back, pretend you are on a sunlounge and do some family travel  research. Here we go.
1. Catered child packs
Packing an individual bag for each child and catering to their preferences is a great way to keep them happy and entertained in the event they get bored (flight delays, traffic, can't sleep). Include their favourite drink, snacks and activities as well as something they can play with other members of the family. If they can carry it themselves, even better. At each destination they can clear them out and add or subtract items.
2. Separate bedrooms
Unless you are camping, it's always a good idea to book accommodation with separate bedrooms so children can take naps without being disturbed, or parents can take a "nanna nap" if needed.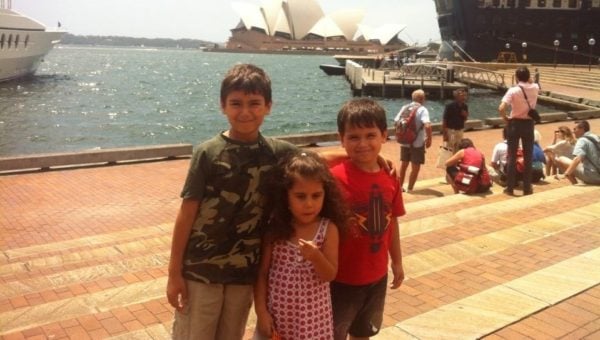 3. Call ahead to all accommodation to sort important small things
Phone each and every accommodation you have booked and discuss food options and equpiment they may have such as high chairs, travel cots and prams. Many hotels have these items available for guests to borrow and rent which will save you having to bring them with you.
4. Involve every family member
Treat your holiday like a family project, before you leave. Involve your kids in your destination or the activities you'll participate in when you get there. Find out as much as you can about it and mentally and physically prepare yourself for it together, so you all know what to expect.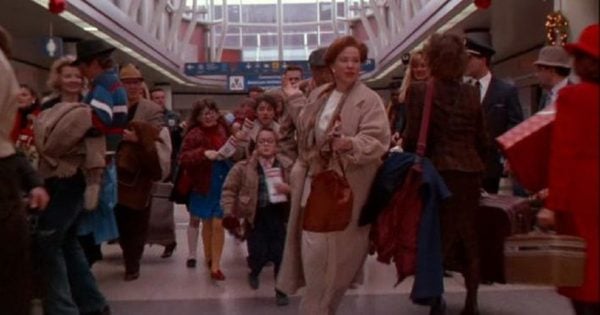 5. Customs-approved emergency medical kit
It's always good to bring some basic medications with you such as kid's pain relievers, antiseptic spray, bandaids and anything else you may need. For items such as Ventolin and EpiPens include a doctor's note or prescription.
6. Technology, wifi, universal chargers
There will be times when you want to go online whether it's to look up information, share photos or enjoy some down time. That means you need to pack carefully for all of your technology. You'll need universal chargers that can be used in different outlets, mobile wifi or a way to access wifi at your destination and a way to protect your devices from damage.
7. Agree on rules before leaving
Before you leave sit down and have a family meeting about the rules you'll follow while travelling. Discussions could include when you will and won't use devices, expectations around behaviour, chores and assisting each other and how you'll solve any disagreements you may have along the way, particularly when someone wants to do a different activity to the others.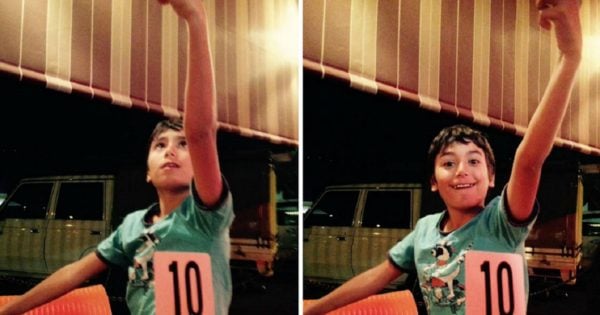 8. Don't over-schedule
Family holidays are as much about what you will do as well as what you won't do. Don't try and cram everything into an impossible schedule. You don't have to see it all during one trip. Just choose those activities you feel you don't want to miss and then include some "relaxation days" or afternoons in your schedule when you can rest. I find with children one major activity per day is plenty.
9. Plan for no technology
Discuss what you will do when there is no technology, no wifi and all of your devices are dead. My children spent a recent trip searching for wifi when they could have been playing Monopoly, if I had remembered  to pack it. I now carry the card game UNO in my handbag for such times and taking the kids shopping for travel versions of their favourite board games is a great idea.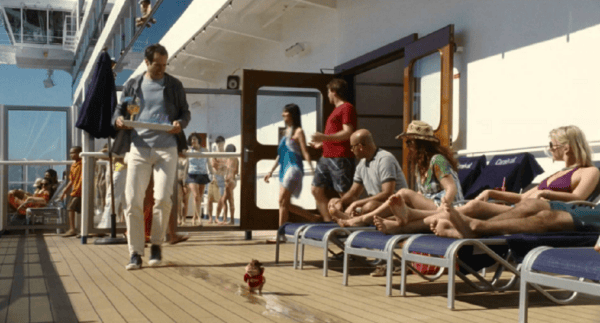 10. Food, water, nappies, essentials
At each stop make sure you stock up on essentials such as special foods, water, nappies and other items your children can't do without. I remember travelling to a couple of small towns with my children and not realising that all the stores closed at 3pm and didn't even open on the weekends. I was fresh out of two-minute-noodles and due to a child with food allergies and one who is incredibly fussy, I was basically stuffed.
11. Keep to your at-home schedule as much as possible
It's good to loosely stick to your at-home schedule as much as possible so the kids are rested, fed, watered and happy. Start each day with a relaxing breakfast and then go out and do something. Make sure you get back to your accommodation so younger kids can nap while older ones can swim then figure out what to do for dinner. Get to bed at a reasonable time.
12. Bring your sense of adventure
After you've done all of the planning and scheduling and discussing, make sure you all bring your sense of adventure when travelling. Things won't always go to plan. It's how you approach them as a family that makes for an interesting and amazing holiday.