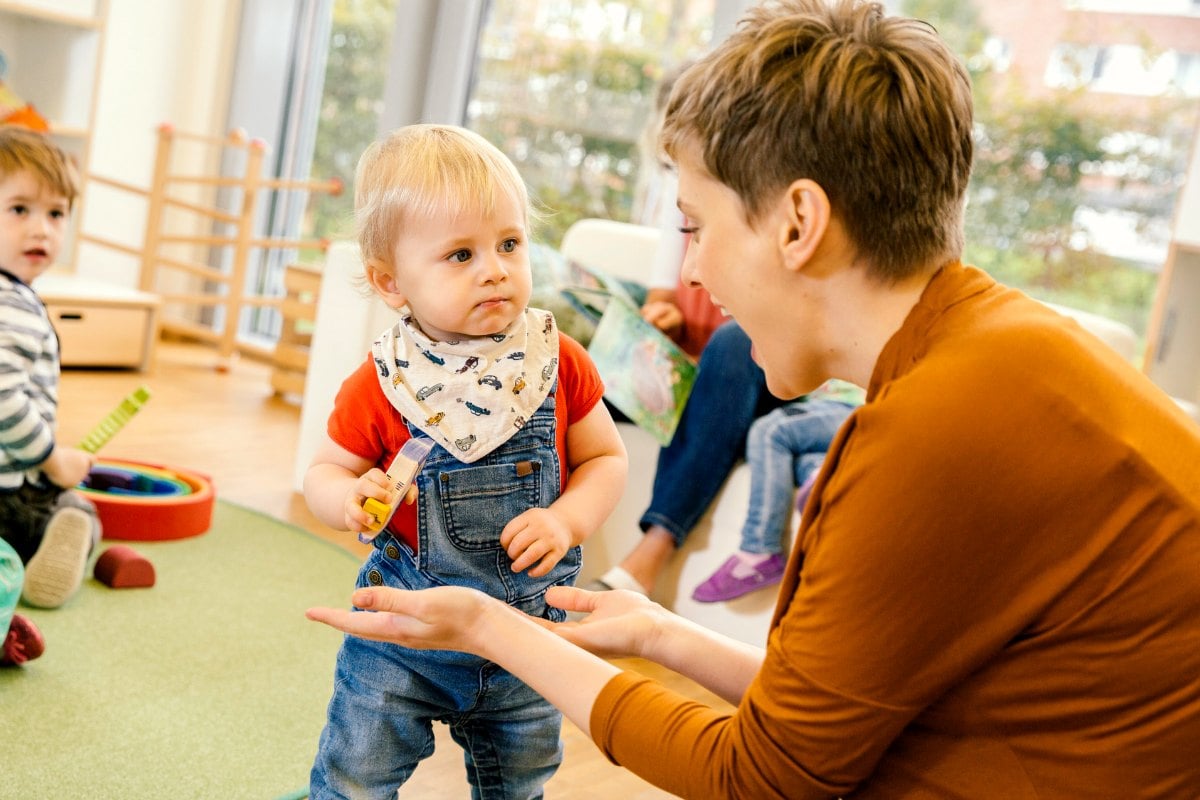 Making the decision to enrol your little one in daycare is a big step and every parent wants their child to put their best foot forward. If you're like most parents, you'll be eager to take the grand tour of local daycare centres as you nervously assume your pseudo-Goldilocks role.
This one feels too chaotic.
This one feels too sterile.
And this one feels just right… I think…
Essentially, when choosing childcare we go with our gut. We use our intuition to sense whether an early childhood centre is the best fit for our kiddo. But with intuition comes second-guessing and with second-guessing comes anxiety. In the end, it's mostly a game of hit or miss and if it's a miss, the daycare auditions continue.
However, what if there was a list of questions you could ask to eliminate this uncertainty? The following twenty-five questions will put your mind at ease, give your audition process a more strategic structure and help you find your dream childcare.
Spotlight on: General childcare policies.
1. What are your operating hours? Is there a fee for late pick-ups?
2. How much does your centre cost per day? (Remember to ask about the gap fee after your government rebates and eligible hours.)
3. Do you have an open door policy for parents who might like to pop in and participate in activities?
4. What is the teacher to child ratio?
5. What happens if we need to miss a day of daycare due to illness or vacation?
6. What happens if my child becomes unwell at daycare? Who is authorised to administer medication? (If your child has allergies, make sure to ask how they will manage them.)
7. How do you manage behavioural issues like biting, hitting and bullying?
8. What processes do you have for keeping parents in the loop? Do you use an app or a website to keep parents informed about what activities their child has participated in, what food they ate, how long they slept, etc?
Spotlight on: Safety and training.
9. How are employees screened? Are all childcare staff trained in infant and child CPR and First Aid? Are they trained with regards to SIDS? What other certifications and training do your educators have?
10. How long have your educators worked for the centre? (There will always be some staff turnover but keep an ear out for long term employees – they're a good indicator of positive culture.)
11. For security, does the front door require an entry code? How often is it changed?
12. What is the policy if I need someone other than my spouse to do the pick-up?
Spotlight on: Fun and learning.
13. On any given day, what types of activities would my child get to participate in?
14. Do you follow a particular program or curriculum? (Ask to see it, if possible.)