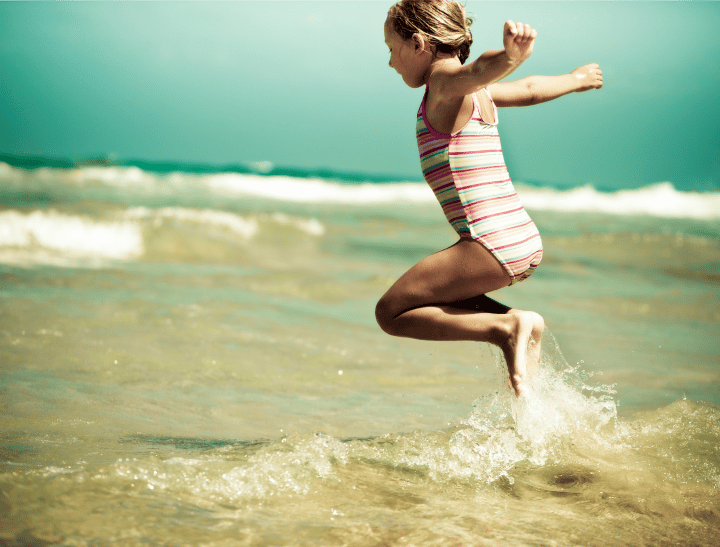 As every summer approaches, you feel it swelling inside you – the desire to go to the beach.
And the desire to be a beach mum with relaxed, beachy, tousled hair, kids playing calmly off in the distance. That beach Mum. Yes. That will be you this year.
You will virtually move to the beach for the entire school holidays. You will end so many days with fish and chips and sunsets.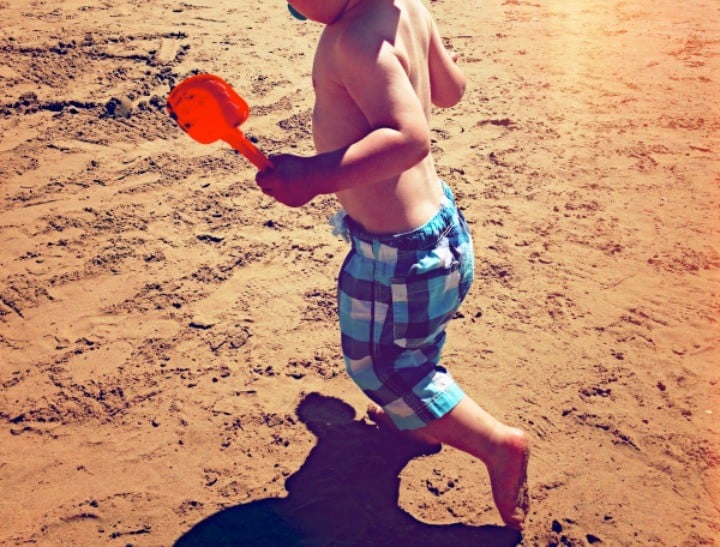 And then summer comes along, and with it, the heat. And with heat comes sweat. And with sweaty heat comes complaining, wriggly children. But you are Beach Mum. You've got this. Right?
It always starts the same way, and inevitably ends with an expectation-versus-reality-gap a mile wide.
Here are five ways the beach is never quite what you imagined…
1. You intend to pack light, but pack instead for all contingencies.
Your new stripy beach tote is just about all you will surely need. And yet it fills quickly.
A few towels later, plus beach toys and other props, and the esky, filled with a range of snacks… and some utensils. And a beach chair. And the pop up tent. A cushion so you can sit back and relax… And of course your hat and sunscreen and fly spray and a spare t-shirt and some magazines. And voila – you have a pile of stuff that would barely fit into your car. Oops.
You are then tasked with lugging this awkward assortment of gear on hot sand with kids sprinting off ahead, leaving you to master the pop-up tent that never quite pops up how you expect.