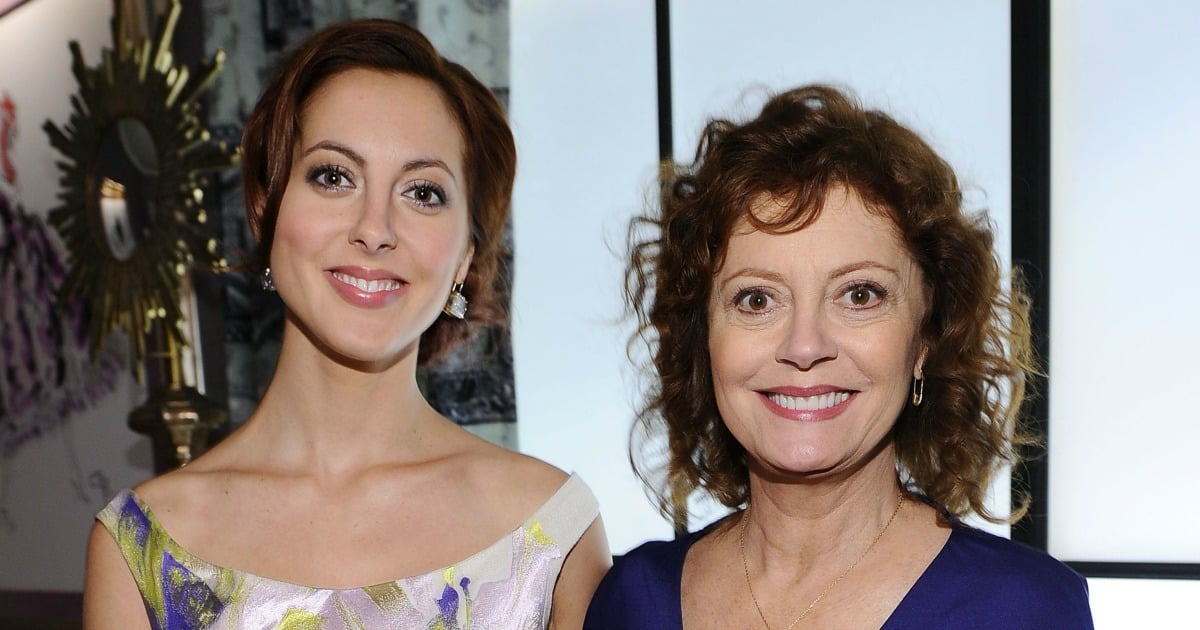 It happens to one in four pregnant women in Australia, yet these women often chose to soldier on in silence.
Miscarriages are seldom talked about and the grief process and loss felt afterwards even less so.
Yet, Susan Sarandon's daughter has chosen not to stay silent. Recently pregnant with her second child, actress and blogger, Eva Amurri Martino has written on her blog, Happily Eva After, the misconceptions that still surround miscarriage and the grief which follows.
"I think there's a misconception that once a woman conceives after a Miscarriage, that somehow her Miscarriage is erased– that the feelings of loss are replaced by feelings of joy for this new baby, and that everything moves forward as it should be. In my own experience, this couldn't be further from the truth," Martino wrote.
The 31-year-old explained she experienced a miscarriage at ten weeks last year.
"One of the deepest scars it left with me was fear. As I grieved the loss of my child, and what could have been, I was also paralysed by a fear that I would never again have a healthy child," Martino added.
Rebecca Sparrow talks to Mia Freedman about her stillborn baby Georgie…
"My miscarriage was so sudden, so unexpected. I had been in to my Doctor's office for a perfect, normal ultrasound just the day before. I saw our baby moving and growing normally: its arms and legs, its perfect heartbeat, its size right on track. Then, our baby passed away inside me what must have been only a few hours later."
Martino said the entire experience was 'traumatising', from the moment she realised her child was no longer living, to all the little things her body did to remind her she was 'eliminating the pregnancy'.
"I entered a period of my life at that time where I felt the most vulnerable, and unsure of most of the things I believed and hoped to be true: That I would get to choose how many children I would have, that my children would grow up safe and healthy, and that my family would always be OK in the end," she said.
"I think this is one of the least understood things about Loss of any kind: that it seeps in to every corner of a person's life, that it changes them, and that their life after their Loss is a different life than before."
Martino said she felt extremely misunderstood by people after her miscarriage, especially by those who had never been pregnant.
"I think they hoped that time would heal, that after a period of grieving I would be all better and that it was best to wait it out. I got a lot of "reminders" that I would "have another baby", that "it just wasn't meant to be", or reassurances that I would "eventually" have the family that I wanted."
"What I wanted to tell these people was that I didn't want "another" baby.  I wasn't interested in their "meant to be".  I was interested in the baby that I had, the one that I loved and was waiting for.  THAT ONE is the one that I wanted, and that one is the one that I would never have. "
Martino said it took her a long time to think about falling pregnant again after her miscarriage.
"For a while, I wouldn't even discuss trying to get pregnant again. I felt resentful at the idea that we would just move on from the experience, "buy a new puppy", so to speak. I wanted to figure out my feelings, to rage and sob and hold my daughter without trembling," Martino explained.
"It was terrifying when I learned I was pregnant. I felt so many things. I was afraid of loss, of course, but I also felt fiercely protective, and above all a homesickness and longing for the baby that our family would never get to meet. I didn't feel like celebrating. I barely spoke of it."
Martino noted she would push back her ultrasound appointments, 'sure that they would bring devastating news', and was even reluctant to know her due date.
"Each time I would begin to dream or think about this baby, I would hurry it from my mind."
This week, as part of Never Forgotten: Mamamia's Pregnancy Loss Awareness Week we're remembering the babies we've lost. Post continues below.

She said it wasn't until she received an email from one of her readers, sharing her own story of miscarriage, that she finally began to feel happy and excited.
"I realised suddenly that pregnancy, like life, is never guaranteed. There is no Safe Zone, there is only Hope or Fear. What good was I doing myself to ignore and dismiss this pregnancy just because of some arbitrary timeline? I wanted to fall in love with this child just as I had the two times before."
"I had a little conversation with my tiny babe deep inside me, and apologized for all the time I had lost. We shared the news with friends and colleagues, I bought a teeny pair of newborn pants and kept them on my desk so I could feel them and hold them."
Martino and her husband, Kyle are expecting a baby due later this year.
If this post has raised any issues for you or if you would like to speak with someone, please contact the Sands Australia 24 hour support line on 1300 072 637.