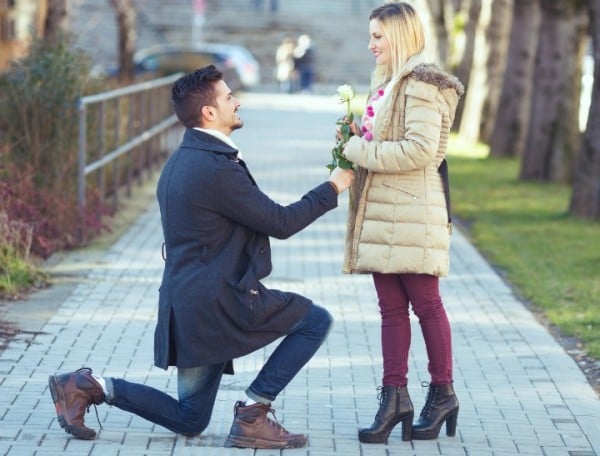 What would you do if your partner got down on one knee, asked you to marry him – and then laughed it off as a joke?
Slap him? Dump him? Burn his belongings?
An unlucky-in-love woman has taken to Reddit to ask for advice about her boyfriend, who keeps "fake proposing" to her.
*Facepalm.*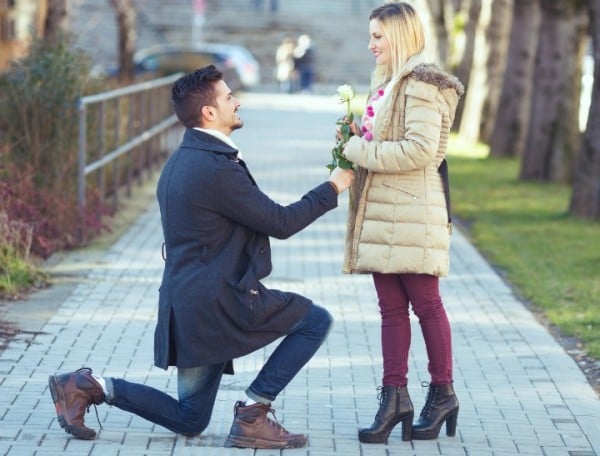 Poor jerchenv, 27, is becoming increasingly frustrated that her 29-year-old partner of five years keeps playing the same "hilarious" prank.
She said that while the pair agree they do want to get married in future, her partner will constantly "just randomly get down on one knee, when we are in the park or something and ask me if I would like to marry him" before getting up and laughing.
She wrote:
I asked him to stop doing his fake proposals if he was not ready to make a real one, but he told me that it's not a good thing that I cannot take a joke, and that he feels like I am pressuring him to actually propose to me. I'm at loss and don't know what to do.
The young woman was inundated with relationship advice from other Reddit users.