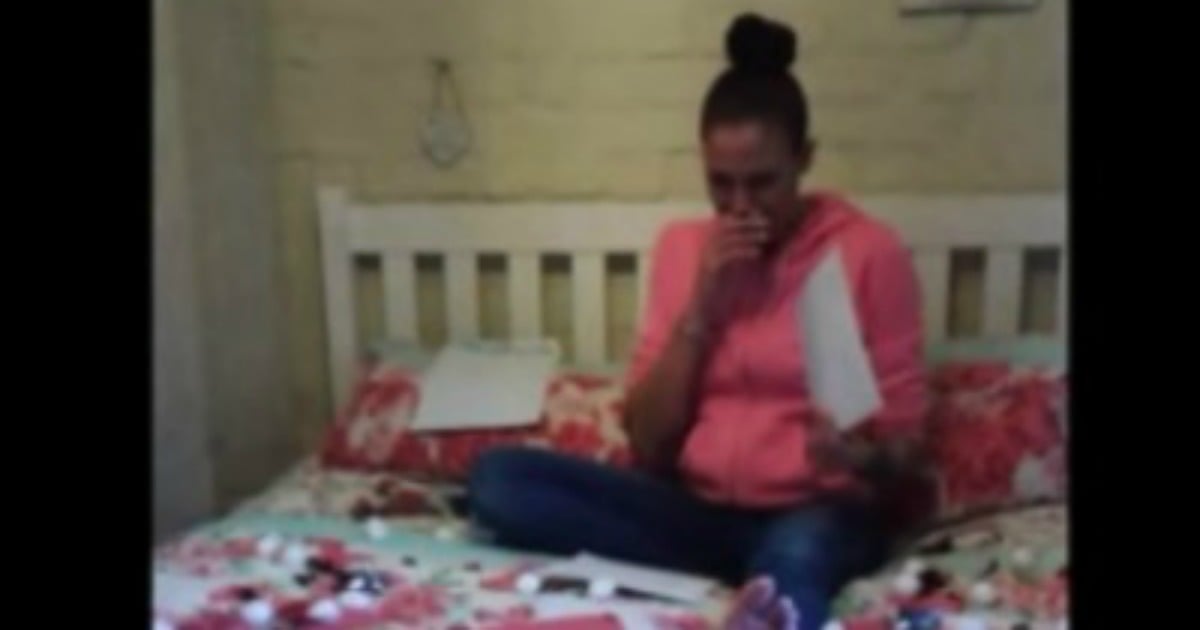 "It must have been lo-ove. But it's ov-er now…"
A bloke who has the screen name beanyneilpudsey, uploaded a video with the name 'the best dumping of a cheating girl you will ever see'.
With a title like that, you'd think that this scenario would be quite simple. Boy meets girl, girl gets a side-piece, boy humiliates girl on the internet. It's got over 5 million views in just a few days, so it's a popular move.
But in truth, 'the best dumping of a cheating girl you will ever see' is far from simple. It's an incredibly complex rollercoaster of emotions, culminating with the woman in question (Alex) finding out that her loving partner (whose name might be Beany, or Neil, or Bean Y Neilp Udsey) knows about her relationship with a guy named Thomas Rue. Beany (?) knows about the affair because Alex was sending sexy toilet pics to Thomas Rue (pics which Beany probably obtained in a completely legitimate way), and also because "he blocked me and me two mates" on Facebook. You're busted, Rue. Beany is onto you and your sleazy Facebook blocking ways.
Watch Beany expose this complex web in the video he uploaded here. (Spoilers: If you need extra inducement, at the end, Beany dances in his car with not one, but two dildos):
Beany's video is quite long and raises some significant questions that we'd love to explore with him:
1. You mention that your girlfriend Alex was planning your engagement party and perhaps your wedding. But this prank involves you intimating that you will fly her to the Northern Lights to propose to her. I'm no expert, but are you engaged? Or perhaps the more important question: Are you actually in a monogamous relationship with this woman?