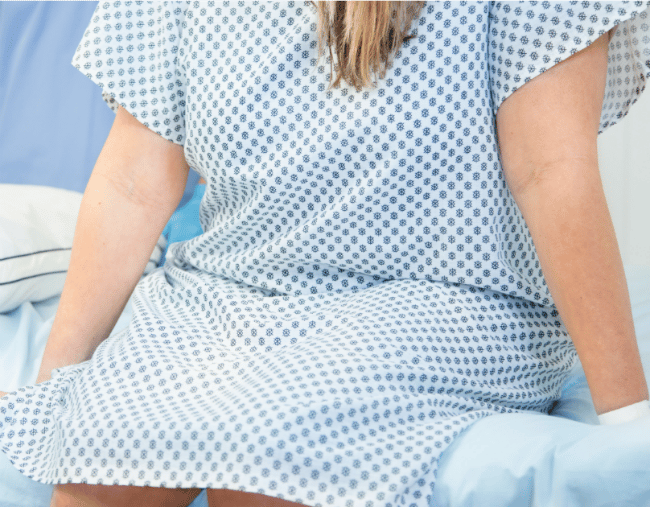 A woman who fell prey to a fake Melbourne gynaecologist says his treatment left her wanting to die.
She is one of 30 victims of Raffaele Di Paolo, 61, who passed himself off as a medical practitioner and fertility specialist between 2005 and 2015, fleecing patients of hundreds of thousands of dollars.
One woman, who cannot be named for legal reasons, said the treatment left her with a painful condition called vaginitis, which led to the breakdown of her marriage as well as depression.
"I feel shattered and find eating and sleeping and living a normal life impossible," she said in a victim impact statement in Victoria's County Court on Monday, adding her husband had left her because they were unable to have intercourse.
"I continually wish that I could end my life.
"I often fear what I might do because of the depths of my despair."
Di Paolo has pleaded guilty to and been found guilty of more than 50 offences including procuring sexual penetration by fraud, assault, indecent assault, and obtaining and trying to obtain property by deception.
He presented himself as medical practitioner who had worked in Italy and at the Melbourne-based Monash IVF fertility clinic before turning to natural infertility therapies.
Di Paolo's treatments included ultrasounds, taking unlabelled blood samples, and injecting women with homeopathic substances from Germany.
In one instance, he got a patient's husband to insert an ultrasound probe into her vagina before leaving the room and coming back and saying "oh you didn't put it in yet".
Barrister Robert Richter QC said the homeopathic substances his client used were safe.
"There is absolutely nothing deleterious in those substances and nothing that have the slightest health consequences," he said.
Di Paolo told 19 women he treated they were pregnant when they were not.
However, the court was told one woman attributed her pregnancy to Di Paolo's treatment.
Prosecutors said he fleeced patients of more than $385,000 but the defence contested some of these costs.
The court was earlier told Di Paolo attended university in Melbourne and Rome but was never awarded a tertiary qualification.
He tried and failed to join Monash IVF in the 1990s before registering a company and operating as an IVF specialist.
Di Paulo was previously fined 1000 Euros by a court in Rome for falsely passing himself off as a doctor in Italy.
He has been remanded in custody and the plea hearing is due continue on Tuesday.
If you or someone you know needs support, you can call Lifeline on 13 11 14 or beyondblue on 1300 22 4636.