Mumsnet user Poppy was delighted to received a "huge, very eye-catching" engagement ring when her fiancé proposed two years ago.
The now-married woman has often been on the receiving end of glowing comments about the ring; friends have said "it's two carat at least" and gushed about what the cost must have been, while her husband has "made comments about how much it set him back."
But only this month, at a dinner with her friends, Poppy realised something wasn't quite right.
"Last weekend I was at a dinner and a friend's husband, who's a jeweller, noticed the ring and made a huge fuss of it," the woman wrote.
"His wife compared her ring which was half the size and then they chatted quietly to each other, looking at the two rings, [before looking] at me with what I can only describe as mixture of sympathy and confusion as they gave it back."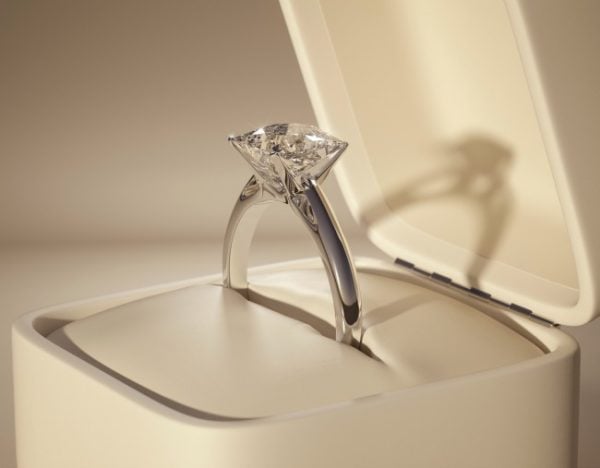 So, in a moment of weakness, Poppy decided to investigate.
"I probably shouldn't have done this but it had been playing on my mind... I know the name of the store so I just looked it up, and found the exact ring.
"It's cubic zirconia.
"It's still lovely and it is expensive although obviously not $15,000 expensive."
But here's the dilemma: Poppy doesn't care that the ring wasn't expensive. She and her partner have struggled with money for a while, and she has hated the thought that the thing sucked unnecessary funds from their savings.