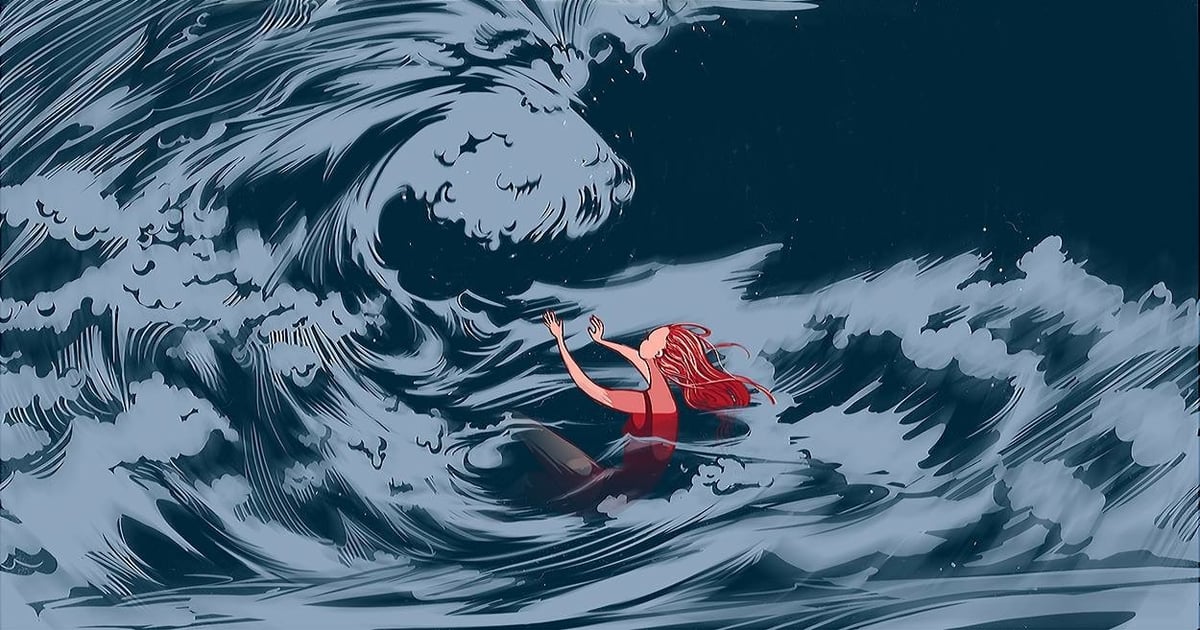 In the world of foreign correspondents, Jane Hutcheon is a veteran.
Over a decade-long career, she's reported from China, the Middle-East and Europe. She was in Iraq during the U.S. led invasion of 2003 and has reported from Gaza, Israel, Syria and North Korea.
In short, she knows what it's like to be in the path of danger. There's danger and then there's fear. And fear, however irrational can be just as paralysing.
Today Jane lives in Sydney and is the host of One-Plus-One, the ABC's weekly interview program. She decided to tackle one of her own fears head-on for this three part series.
One day when I was a child of about ten visiting London with my family, my Mum's cousin (we called her Aunt Gracie), introduced us to a strange woman who had come for tea.
She had long, sandy-coloured hair and a manic laugh. Her name was Margaret. She laughed and screamed like a naughty child and after drinking some tea that was too hot, she laughed and screamed at the same time.
Margaret was Aunt Gracie's daughter-in-law. My Mum told us later that she lived in a home, like a hospital, where people took care of her day and night.
"Where is her husband?" I wanted to know.
And Mum told me and my brothers that Margaret's husband, Billy; Aunt Gracie's son, had died in an accident.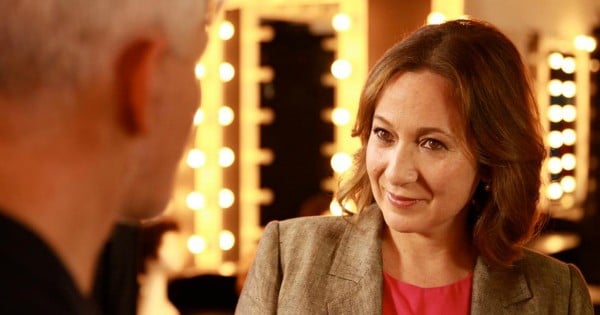 Jane Hutcheon. Image via Facebook.
Margaret and Billy hadn't been married long when Billy was sent by his company to Sydney in the late 1960's. The young couple were filled with excitement at this adventure. They had been in Sydney for no more than a few days when they did what many tourists do. They went for a refreshing dip at Maroubra Beach.
While they were in the surf, they got caught in a rip.
Life-savers rescued Margaret. She had been under water for some time and as a result, her brain had been irreparably damaged. In the space of a few short minutes she had gone from being a wife to a child again, never to return to her old self.
Billy's body was never found.
On Saturday, I thought about Margaret and Billy for the first time in years.
Inspired after speaking with marine ecologist Professor Emma Johnston about the wonders of Sydney's coast, I booked an ocean swimming workshop at Bondi Beach.
And after I booked it, I got really nervous.
The ocean for me became something to fear.
The sea has always been part of me. I was born and grew up on an island in the South China Sea where many summers were spent on boats or in the ocean.