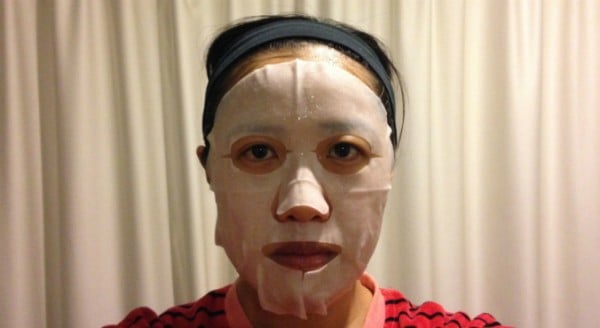 Sssssmokin'! (Images: supplied by Eddie and Carla, and via The Mask movie).
There's something magical about a mask. It's the ultimate indulgent ritual. That fruit-scented goop that I'm slathering onto my face goes more than skin-deep; it's also about taking those few minutes to rest quietly, and know that I'm doing something to care for myself.
For these reasons, masks are hot property right now. It seems that every skincare brand has a new mask to launch, but which one should you try? That's where we come in to help you. We've offered up our faces to test masks for every skin type, and every budget.
Related: What really happens to your skin when you don't wash your makeup off?  
SK-II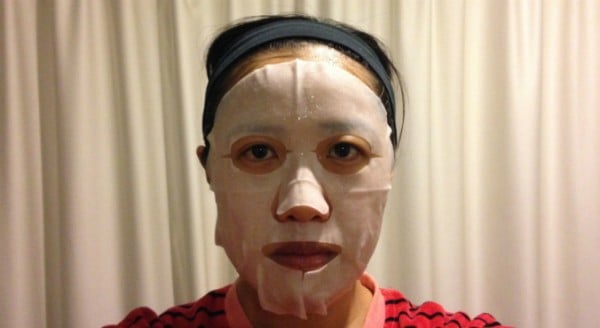 We're kicking off with the best of the best. The SK-II Facial Treatment mask is the much-hyped, much-loved darling of beauty editors and celebrities, and it's also the most expensive mask that we reviewed. Unbelievably, we found that it was worth every single cent.
SK-II Facial Treatment Mask, $28 for 1 sheet mask
Reviewer: Carla
Skin type: Dry and sensitive
The SK-II mask comes in a little foil packet. The mask inside is made from cotton, and soaked with goop. Technically speaking, this goop is Pitera, "a clear liquid rich in vitamins, amino acids, minerals and organic acids…[which] work to dramatically improve the skin's natural surface rejuvenation process", according to SK-II. The mask felt cool and heavy on my face, and smelled slightly floral.
Related: Skin primer is a no-brainer. But lip, eye and lash primer? Here's what you need to know.