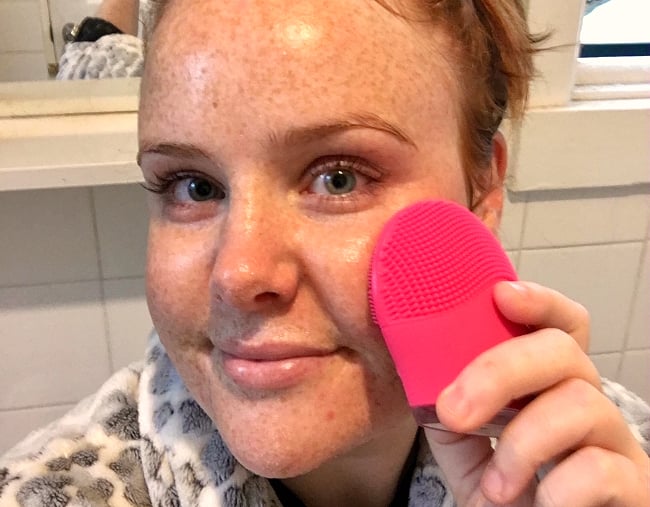 Warning: The following content is about to get a little bit… saucy.
I stumbled down the stairs this morning, my eyes still partially closed, clutching to one last minute of sleep.
Yes, bathroom's free, I thought as my bare feet hit the cold tiles. I brushed my teeth and stared at my face in the mirror for a really long time.
Then, I massaged my face with a wet, vibrating egg that looks a lot like another thing that vibrates.
Not my usual mid-week morning activity, but I digress.
Have you ever tried a cleansing brush? One of those space-aged contraptions with bristles that claims to give your face a truly deep clean?
Until I put the vibrating egg on my face, I hadn't ether.
So we're clear – the egg in question is the Illuminate Me Silicone Facial Cleansing Brush, $39.99.