"There is no point having a safe word when you can't talk."
As an experienced porn star, Clayra Beau had done rough sex shoots before. But nothing prepared her for the brutality of her "facial abuse" experience.
According to Urban Dictionary, facial abuse is "the act of sexually humiliating your partner by abusing and degrading her face during rough oral sex by holding her head deep on your genitalia, slapping her face, and talking to her in a degrading manner during the process".
And that is putting it lightly.
Or, as Beau puts it: "Facial Abuse was exactly what they say in the title: Abuse with a 'facial' at the end." (And we're not talking the detoxifying, anti-ageing, mud-mask type of facial. Use your imagination.)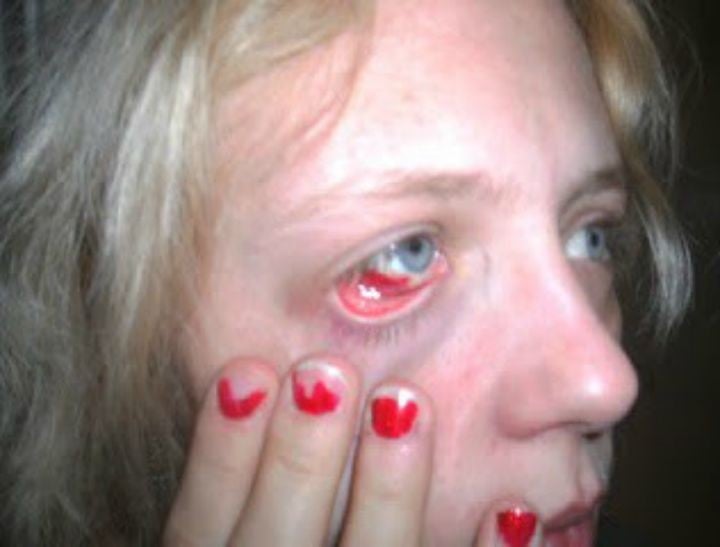 On her blog, Beau said she knew the shoot would be "pretty damn rough", but she was reassured she would be fine.
"Once we started I didn't even make it for two minutes before I had to stop. I started on my knees with the male talent literally shoving their c*cks down my throat until I gagged and couldn't breathe," she said.
It is common practice for the woman to have a safe word – or to be able to 'tap out' by tapping on the man's thigh.
"There is no point in having a safe word when you can't talk," Beau said. "I was clawing at their legs and slapping their thighs and they still wouldn't let up."
Beau said, with blood running down her face, she was "done being abused". "They told me that they had about enough footage that they could sell it if they got the pop shot so I sat on the floor and finished the scene. For all of that they paid me $200."
The sadistic style of porn is seriously popular, with a Google search bringing up page after page of offensively named sites – like Gagging Bitch – dedicated to displaying the brutal clips.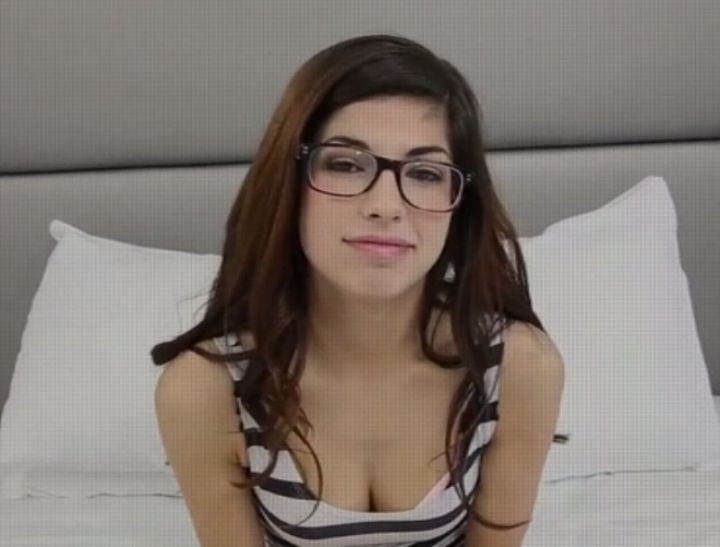 It also features in the 2015 Netflix documentary Hot Girls Wanted, which follows the lives of several teenage amateur porn actresses with hopes of making it big in the sex industry.
One girl says her first job was facial abuse, which is "extra degrading compared to the other stuff" and popular worldwide, including in Australia.
Another girl, Ava Taylor, says she was told midway through one shoot that the blowjob was "forced" and compared the situation to rape. "I was scared. I was terrified. I didn't know what to do," Taylor said. "I didn't know if I could tell him no or the fact that we already recorded 15 minutes of it, if I could just f**king leave, then what?"
The misogynistic practice is known for using young and inexperienced women, who sign consent forms without knowing the exact details of what is in store.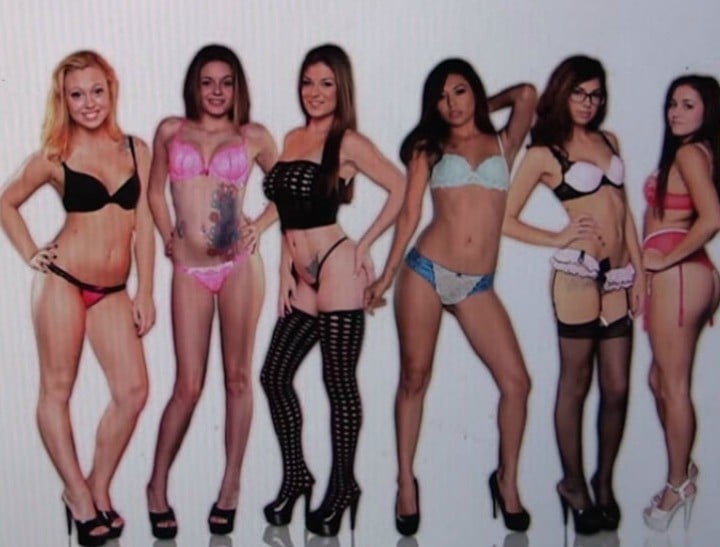 They are often abused by multiple men, who say degrading things, like: "Is this how your daddy f***s you? Have you ever felt this degraded? Do you feel like a totally worthless whore now?"
The women apparently have the option of stopping the scene. But if they are able to signal their desire to stop, and if they do stop, they don't get paid.
The demeaning videos have prompted outcry, with some people claiming the women are being raped, and their rapes documented and published online.
Associate Professor Bronwyn Naylor told Mamamia that issues of rape and assault could arise in the context of facial abuse, depending on the specific circumstances of each situation.
Dr Naylor said consent (meaning 'free agreement') had to be fully informed and would not exist where a person submits to a sex act because of force, fear of force, or fear of harm (which may include loss of income).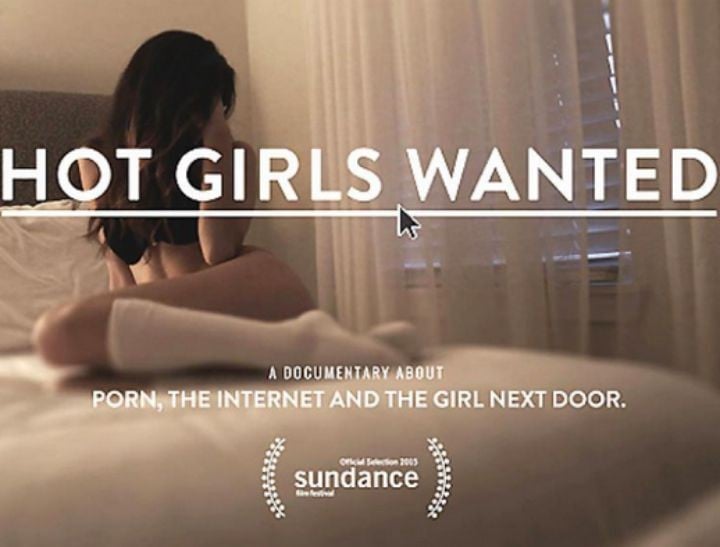 Crying and using escape signals – like tapping out – could be evidence of lack of consent.
"Consent can be withdrawn at any point. Once the person is no longer consenting, the behaviour may amount to rape if the offender realises there is no consent anymore," Dr Naylor said.
The criminal law expert said that for an act to amount to rape, it has to be proved that the offender did not have a reasonable belief that the victim was consenting. The victim using a signal to show lack of consent, or the offender knowing she is only submitting because she's afraid, could be enough to show this.
"Other sorts of violence such as hitting could also be assault. The only defence here would be that she consented, and the consent still has to be fully informed and fully voluntary," Dr Naylor said.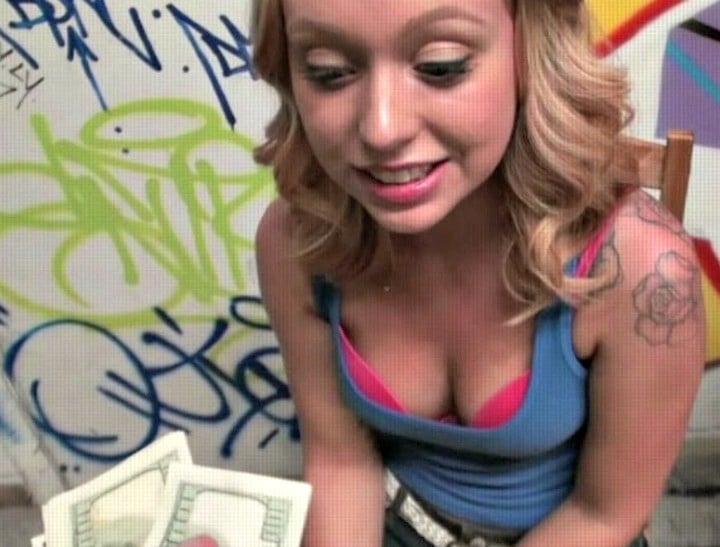 There are several online petitions calling for the most well-known site, Facial Abuse (which appears to have been renamed Face F**king and features a seemingly endless supply of these niche videos), to be shut down.
Monash University pornography expert Dr Liz Conor said the porn industry crosses thresholds of acceptable or known sexual activity "by beating up on women", with studies showing more than 90 per cent of pornography is abusive, degrading and violent towards women.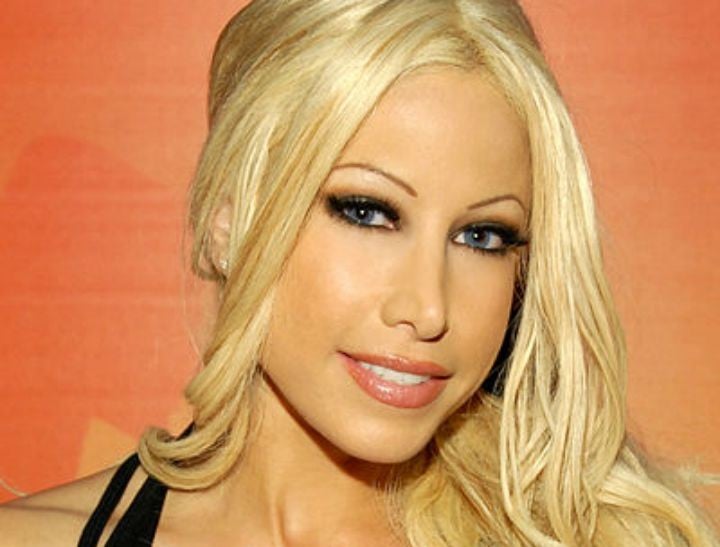 Dr Conor said the industry wants to be perceived as pioneering, exploratory and sexually adventurous "because it's actually inherently boring watching people f*ck, usually with dreadful production values".
"Hence, its constant quest for not only new pleasures, but classifying new pleasures, naming them as brands to sell, such as 'ass-to-mouth' and 'turkey slapping'. Facial abuse merely continues the tradition."
Watch Avery Taylor talk about her experience with facial abuse, which she describes as "consented rape".
Beau – who was shaking and had trouble seeing straight and swallowing due to her injuries after the shoot – said it was as close to rape as consensual porn could get.
"FA is all about hurting women as much as they can and getting away with it. One of the clauses in their contracts says that you can not come back to them for any physical or emotional damages caused during your shoot. Therefore they could literally fuck a girl up for life and she can do nothing about it. It's as close to rape as you can get in consensual porn and puts all pornographers in danger."
One of the young girls featured in the Hot Girls Wanted documentary said: "I'm trying to be famous so you gotta do what you gotta do."
She needs to know she does not have to do that.
Do you think facial abuse is porn or rape?
For more on porn, try these articles:

Inside the making of porn that women actually enjoy.

Everything you've ever wanted to ask an amateur porn star, answered.

The new film that exposes the 'truth' about the amateur porn industry.

"What do you even say when you catch your 9yo girl watching porn?"