"There is no point having a safe word when you can't talk."
As an experienced porn star, Clayra Beau had done rough sex shoots before. But nothing prepared her for the brutality of her "facial abuse" experience.
According to Urban Dictionary, facial abuse is "the act of sexually humiliating your partner by abusing and degrading her face during rough oral sex by holding her head deep on your genitalia, slapping her face, and talking to her in a degrading manner during the process".
And that is putting it lightly.
Or, as Beau puts it: "Facial Abuse was exactly what they say in the title: Abuse with a 'facial' at the end." (And we're not talking the detoxifying, anti-ageing, mud-mask type of facial. Use your imagination.)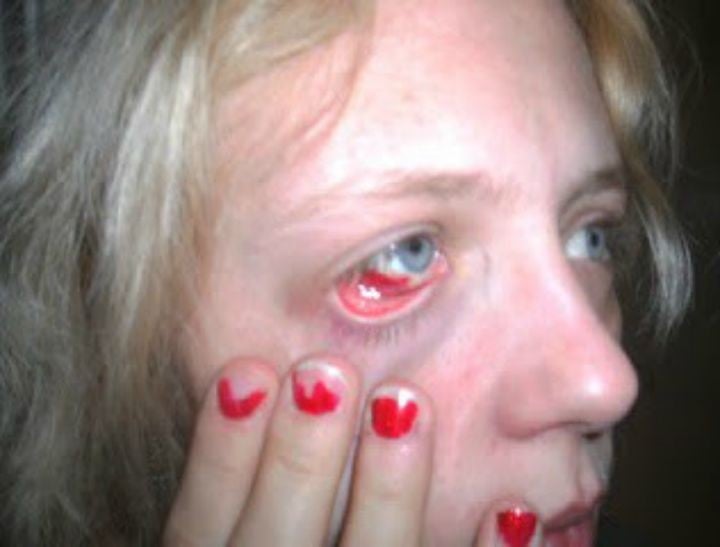 On her blog, Beau said she knew the shoot would be "pretty damn rough", but she was reassured she would be fine.
"Once we started I didn't even make it for two minutes before I had to stop. I started on my knees with the male talent literally shoving their c*cks down my throat until I gagged and couldn't breathe," she said.
It is common practice for the woman to have a safe word – or to be able to 'tap out' by tapping on the man's thigh.
"There is no point in having a safe word when you can't talk," Beau said. "I was clawing at their legs and slapping their thighs and they still wouldn't let up."
Beau said, with blood running down her face, she was "done being abused". "They told me that they had about enough footage that they could sell it if they got the pop shot so I sat on the floor and finished the scene. For all of that they paid me $200."