1. Elliott shared a heartbreaking warning after his wife's death. Then, Facebook suspended his account.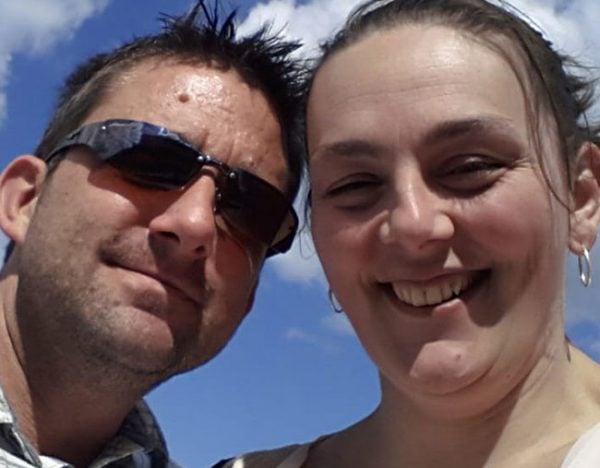 Just three days before Christmas, British man Elliott Lowe shared a heartbreaking warning to women to keep up to date with their pap smear tests.
Sharing a photo of his cancer-stricken wife Donna, Elliott revealed that on December 22 last year, their lives changed when she was diagnosed with cervical cancer.
"A year ago to date... my beautiful wife, my best friend, the mother to our four beautiful children, my world, my soul mate in fact my everything was given a diagnosis...that would devastate our lives and change it forever," he wrote.
"My wife was diagnosed with cervical cancer three days before Christmas... Despite a very hard, but brutal fight against the cancer involving daily radiotherapy for six weeks and a chemotherapy session... it was a diagnosis that was to claim her life."
Elliott revealed his wife had postponed her pap smear test before her diagnosis, and urged other women to keep up to date with their cancer screenings.
"There's not a day goes by I wish I could swap places with her or wish I'd dragged her to the appointment and re-arranged it for her," he wrote.
"I am aware its not the most comfortable or dignified of experiences for women to go through but the consequences of missing one devastates [lives] for everyone connected and will do for generations to come.
"My wife missed her last [pap test] and paid the ultimate price she paid with her life. Let's not let other families go through this immense pain we face daily."
Elliot's post - which was accompanied by a confronting image of Donna in her last days - quickly went viral, with over 32,000 people sharing his message.
But suddenly, his post had disappeared and his page was suspended due to "unusual activities". Elliott believes the massive response to his message prompted social media giant Facebook to freeze his account.
"I have been asked to supply a photo of me to confirm my identity, which I have done," he told The Mirror Online.
"I am unable to contact them in any format to get my account reactivated.
"I am extremely disappointed with the way Facebook has handled this situation and the lack of communication."
Thankfully, Elliott's account has since been reactivated, and his post - and its important messages - continues to be shared across the world.
2. Mum and teen daughter killed in horror Christmas Day car crash near Brisbane.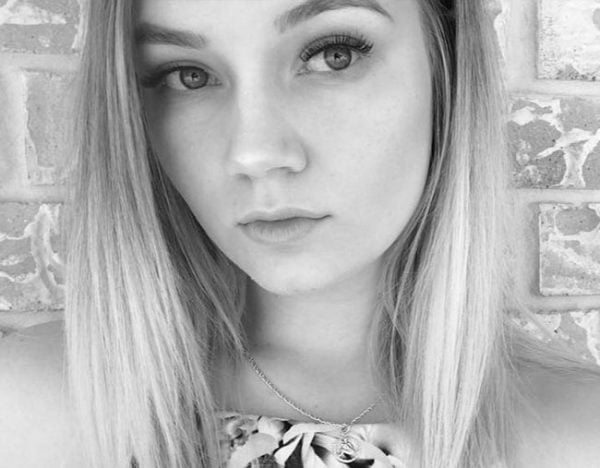 Police have revealed two people killed in a Christmas Day car crash in Brisbane's east were mother and daughter, AAP reports.
A 56-year-old Narangba woman died overnight in Royal Brisbane and Women's Hospital following the accident in the bayside suburb of Manly West on Monday.
Her 18-year-old daughter, Makayla Tritton,who was also a passenger in the car, died at the scene.
The teen has been remembered as a "golden child" by her family and friends.
"Makayla was the golden child to all of us here and always will be," a spokesman for Strathpine Hyperbowl, where Makayla worked, told The Courier Mail.
"We loved her with all our hearts and always will. As for Karin she was no different. Never a dull moment one way or the other as was the Tritton family in whole."
"It is supposed to be one of the happiest times of the year but the devastating news today has left us and so many brokenhearted and in tears," a friend of the family shared on Facebook.
"Makayla Tritton and Karin Tritton you were like family to us... Wish this was just a bad dream. Rest in Peace Karin and Makayla. You will never be forgotten."
Police confirmed on Tuesday the pair, along with woman's husband and their 23-year-old daughter, were travelling to a family Christmas function when their Mitsubishi Lancer collided head-on with a black BMW sedan.
The 55-year-old man and the 23-year-old woman are both expected to make a full recovery.
The driver and sole occupant of the second car, a 46-year-old man from Capalaba, is also expected to make a full recovery.
Police said on Tuesday he had been charged with two counts of dangerous operation of a motor vehicle causing death and other charges.
"This fatality, like any fatality, is a real tragedy on our road networks. It particularly hits home when it's on Christmas Day," Superintendent Dave Johnson told reporters.
"These members were travelling, safely, towards family and friends at Birkdale to celebrate their Christmas together. Two of them never made that, two others remain in hospital, as a result of the actions of another driver on our roads."
3. The most popular baby name trends of 2018.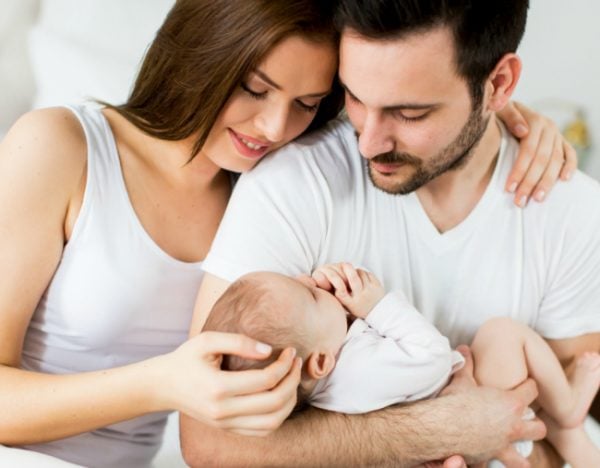 Apparently, 2017 was so awful that parents-to-be will be naming their children much more 'positive' and 'virtuous' names next year.
According to UK parenting website Channel Mum "modern virtue" names are rapidly rising in popularity, and are being used as a way for parents to bring a little positivity into the world.
More than a quarter of the mums surveyed said they planned to give their baby a virtuous names. Names like Felicity and Saint are also rising up baby name popularity name lists all over the world.
Other baby name predictions? Monikers inspired by birds (think Wren and Phoenix), gender-neutral names like Robin and Noah and space-themed names such as Luna and Stella are all set to be dominating the trends in 2018.
4. Maddie McCann's parents share an emotional Christmas message.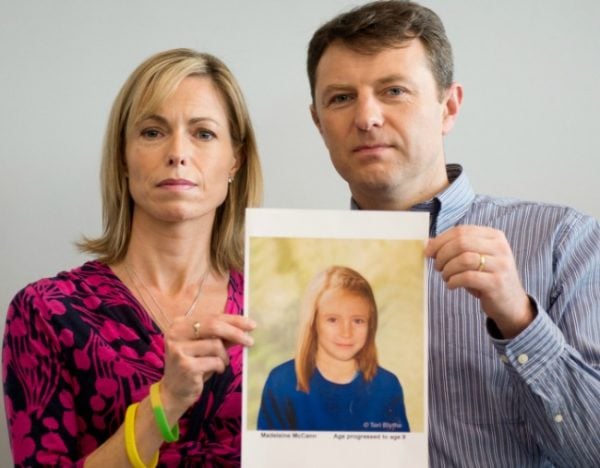 In an emotional message posted to the Facebook group dedicated to finding their missing daughter, Kate and Gerry McCann have shared they will "never give up" the hope of finding their little girl.
Madeleine McCann was just three years old when she disappeared in 2007 from the hotel in Portugal where her family was staying.
The couple shared a heartfelt Christmas messages for their supporters on the Official Find Madeleine Campaign Facebook page, The Sun reports.
"We just wanted to pass on our love and thanks to everyone who has continued to support us throughout another year," they wrote.
"Christmas is a tricky time ....as it is for many people. Friendship, solidarity and warm wishes go a long way in giving us the strength to get through and make the very best of it.
"So, from all our family...a very big thank you. We will never give up on Madeleine. With very good wishes for a happy and peaceful 2018."
On Christmas Eve, Kate McCann revealed that she still buys Christmas presents for Maddie - who would be 14 this year - every year.
"She would be a teenager now so I always try and pick something that would be suitable and enjoyable for her no matter what age she is when she gets to open them," she wrote in The Telegraph.
"In my head I guess I just want everything for be right for her when she comes back home. The loft is filled with the presents I have bought for Madeleine and her wardrobe, too."
5. Sophie Monk knew just what to get boyfriend Stu Laundry for Christmas: herself.
Spending your first Christmas with a significant other can be a little tricky. Not only does one have to navigate some complicated family dynamics, but there's also the present buying.
Should you go sentimental, or fun? Spend big, or stick to a tight budget?
For Sophie Monk, things were even harder: what do you buy someone who you met on a reality television show and who the media is convinced you are no longer in love with?
The 38-year-old had the perfect answer when it came to finding a Christmas present for her beau Stu Laundy: she simply wrapped herself up and placed herself under the tree.
Sharing the evidence on Instagram, Sophie fashioned a mini-dress out of some Christmas-themed paper, complete with a red bow belt and Santa hat, to make sure Stu got the surprise of his life come Christmas morning.
It's one of many loved-up posts the couple has shared this festive season as they holiday together in Canada, alongside Sophie's best friend Oscar Gordon, proving once and for all that they really, truly are still together.
For more on how our Aussie celebrities celebrated Christmas, click here.
6. Perth Scorchers beat the Melbourne stars in Boxing Day WBBL.
All over! Bolton and Villani make half-centuries as the @ScorchersBBL post a nine-wicket win over @StarsBBL. #WBBL03 pic.twitter.com/o52RyGPwcY

— Rebel Women's Big Bash League (@WBBL) December 26, 2017
Big-hitting half centuries from Elyse Villani and Nicole Bolton have helped the Perth Scorchers defeat the winless Melbourne Stars by nine wickets in a Boxing Day WBBL run-fest at the WACA.
Despite the large winning margin, the home side were made to work hard before reaching 1-164 to overhaul the Stars' 4-163 with nine balls to spare.
Opener Villani led the way with a spectacular unbeaten innings of 84 from 53 balls, including two sixes.
With Bolton, the Australia international colleagues put on a rollicking stand of 140 for the opening wicket.
Bolton, who collected player of the match honours for her 67 from 52 balls, was dismissed with victory in sight in the 17th over.
The Melbourne Stars would have fancied their chances of a maiden win after posting a highly competitive total thanks to sparkling half century from South African Lizelle Lee.
Opener Lee cracked the ball to all parts of the WACA in hitting 76 off 62 balls, including eight fours and three sixes.
She received fine support from compatriot Mignon du Preez (40 off 35 balls) in a 96-run stand, while Katie Mack chimed in with a late cameo of 29 off just 14 deliveries.
7. Some of the richest suburbs in Sydney are suffering from a severe 'man drought'.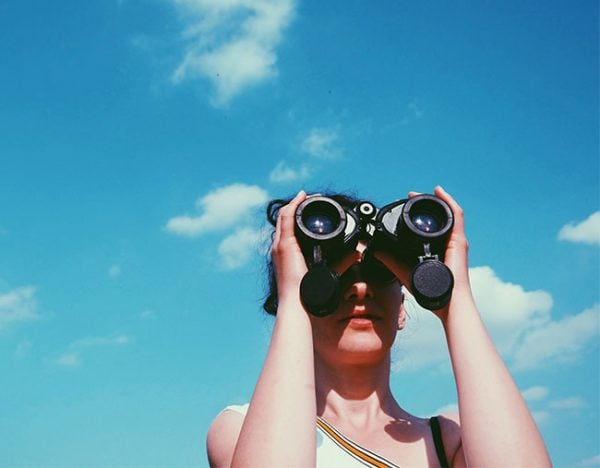 According to The Daily Telegraph, some of the wealthiest and most desirable suburbs of Sydney are being overrun by women, leading to a 'man drought'.
New analysis has found that in some suburbs, women are outranking men "by the thousands", with Sydney's elite eastern suburbs and north shore boasting some of the "biggest gender ratios in the country".
Woollahra is Sydney's most female-dominated suburb, with just 86 men for every 100 women. Mosman, Double Bay and Northern Sydney were not far behind.
The trend is not just Sydney-centric though: every capital city in the country, besides Darwin, is home to more females than men.
Social researcher Mark McCrindle said the trend was most noticeable in suburbs that were closer to universities.
"Suburbs where there are a man oversupply are areas where there are more jobs in trades, or that are close to ­financial precincts as these ­industries are male dominated," he told The Daily Telegraph.
"These trends are unlikely to change, so while traditionally women might have wanted partners with university degrees for them it might be worth thinking about dating a partner who is in a trade."
In 2018 Mamamia is launching a new community called Ladystartups for women who work for themselves or dream of doing so some day. We're already on Instagram (come join us @ladystartups) and we have big plans to help women grow their businesses, turn your side hustle into a full time gig or empower you to pursue your dream. Tell us what you want and need from us by taking this five minute survey and register at ladystartups.com to be the first to be updated when we launch.