1. Elliott shared a heartbreaking warning after his wife's death. Then, Facebook suspended his account.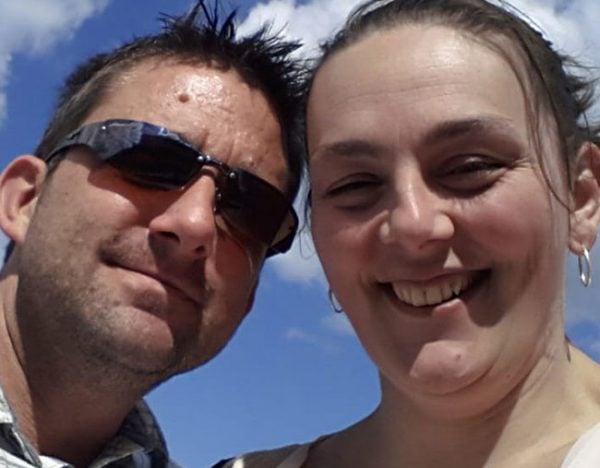 Just three days before Christmas, British man Elliott Lowe shared a heartbreaking warning to women to keep up to date with their pap smear tests.
Sharing a photo of his cancer-stricken wife Donna, Elliott revealed that on December 22 last year, their lives changed when she was diagnosed with cervical cancer.
"A year ago to date... my beautiful wife, my best friend, the mother to our four beautiful children, my world, my soul mate in fact my everything was given a diagnosis...that would devastate our lives and change it forever," he wrote.
"My wife was diagnosed with cervical cancer three days before Christmas... Despite a very hard, but brutal fight against the cancer involving daily radiotherapy for six weeks and a chemotherapy session... it was a diagnosis that was to claim her life."
Elliott revealed his wife had postponed her pap smear test before her diagnosis, and urged other women to keep up to date with their cancer screenings.
"There's not a day goes by I wish I could swap places with her or wish I'd dragged her to the appointment and re-arranged it for her," he wrote.
"I am aware its not the most comfortable or dignified of experiences for women to go through but the consequences of missing one devastates [lives] for everyone connected and will do for generations to come.
"My wife missed her last [pap test] and paid the ultimate price she paid with her life. Let's not let other families go through this immense pain we face daily."
Elliot's post - which was accompanied by a confronting image of Donna in her last days - quickly went viral, with over 32,000 people sharing his message.
But suddenly, his post had disappeared and his page was suspended due to "unusual activities". Elliott believes the massive response to his message prompted social media giant Facebook to freeze his account.