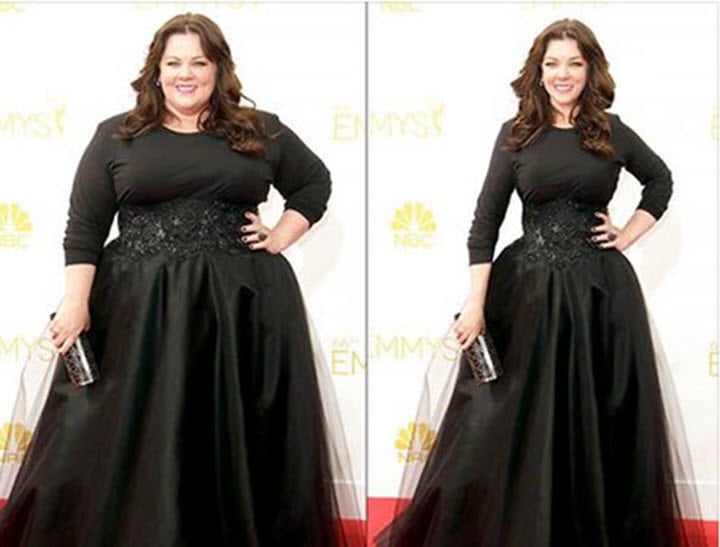 It's so stupid we're not linking to it.
A hate page pretending to be deeply concerned about women's health takes pictures of females it deems to be fat and photoshops them (badly) to be thin.
The charmer behind Project Harpoon then posts the pictures side by side with captions like, "Being skinny is OK! Tag your 'big-boned' friends! and your 'anorexic' friends!"
The page's creator, a Reddit and 4Chan (wouldn't you just know it?) user, confusingly claims to be trying to fight the good fight against "skinny shaming" by… fat shaming?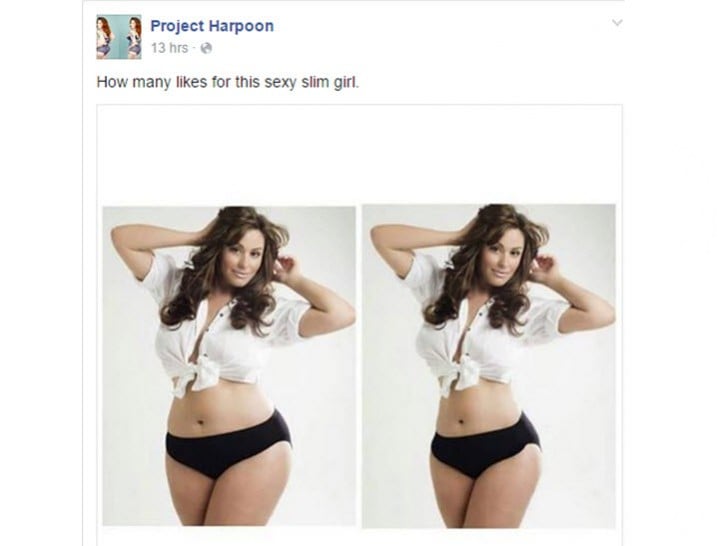 No, no, that's not fat shaming! It's actually trying to "provide people with achievable health goals. We do this by showing how beautiful they could look if they put just a little bit of effort into their bodies".
Right.
"This is a place where we can manipulate photos of HAES [health at every size] supporters to be more palatable to the normal human being."
For some reason, these little nerds are almost exclusively concerned with the bodies of the female population. The health and boobs of woman are keeping these boys up at night, but their male compatriots can choke on a burrito, as far as they're concerned.
"In current societal fashion, a recent trending surge of 'pro-obesity' and 'fat acceptance' have paved the way for many people to renounce exercise and personal healthcare in general. This page aims to only show that being skinny is okay as well! Skinnyshaming [sic] is not okay :)," reads the description on the corresponding subreddit.