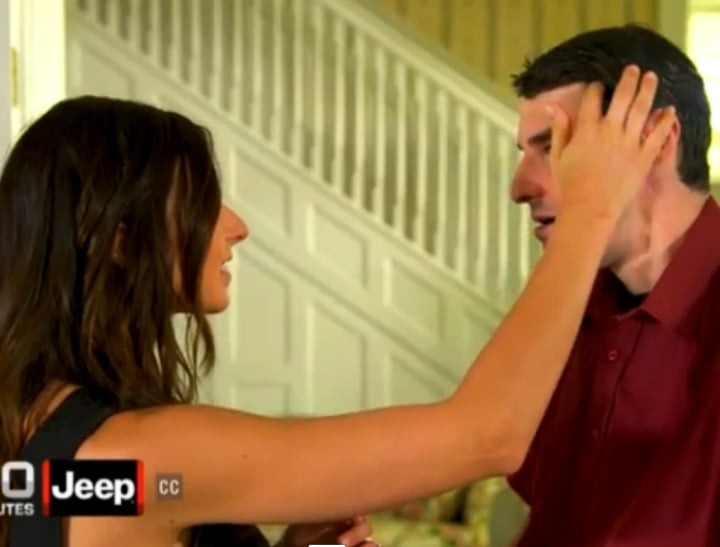 Imagine seeing your dead brother's face transplanted onto another man. Well, Rebekah Aversano just experienced it first-hand.
Joshua Aversano was tragically killed in a car accident at age 21 in Maryland in the US. He has just been accepted by the U.S. Marines, but was hit by a van when crossing the street early one night.
Richard Norris accidentally shot himself in the face in 1997. He arrived home drunk at around 5pm, grabbed a shotgun, and told his mother he was going to shoot himself. He did not know that the gun was loaded – and when it fired, it left him with no teeth, no nose and only part of his tongue.
The men were born more than a decade apart and lived three hours away from each other; neither one knew of the other prior to Aversano's death.
But now, their existences have intersected in a most surprising way — because Aversano's face was transplanted onto Mr Norris'.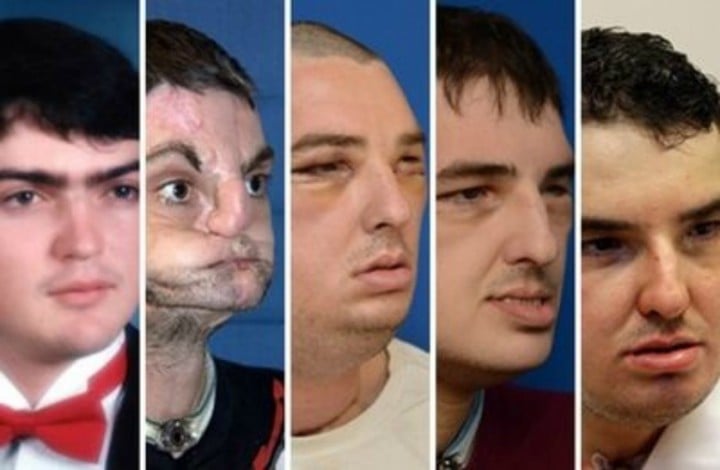 Aversano's sister Rebekah recently met 39-year-old Mr Norris for the first time since the face transplant has 'settled'– and the poignant reunion was filmed for a 60 Minutes segment.
"When Rebekah walked in and saw Richard, she just gave him hug and she took a step back and just looked at his face," 60 Minutes reporter Allison Langdon tells Mamamia of the moving moment.
"And there was this moment, it was so beautiful, and she said, 'can I touch it?'
"She touched his lips, his nose, ran her fingers over his eyebrow… and she said: 'I do see Josh, I do see Josh'."