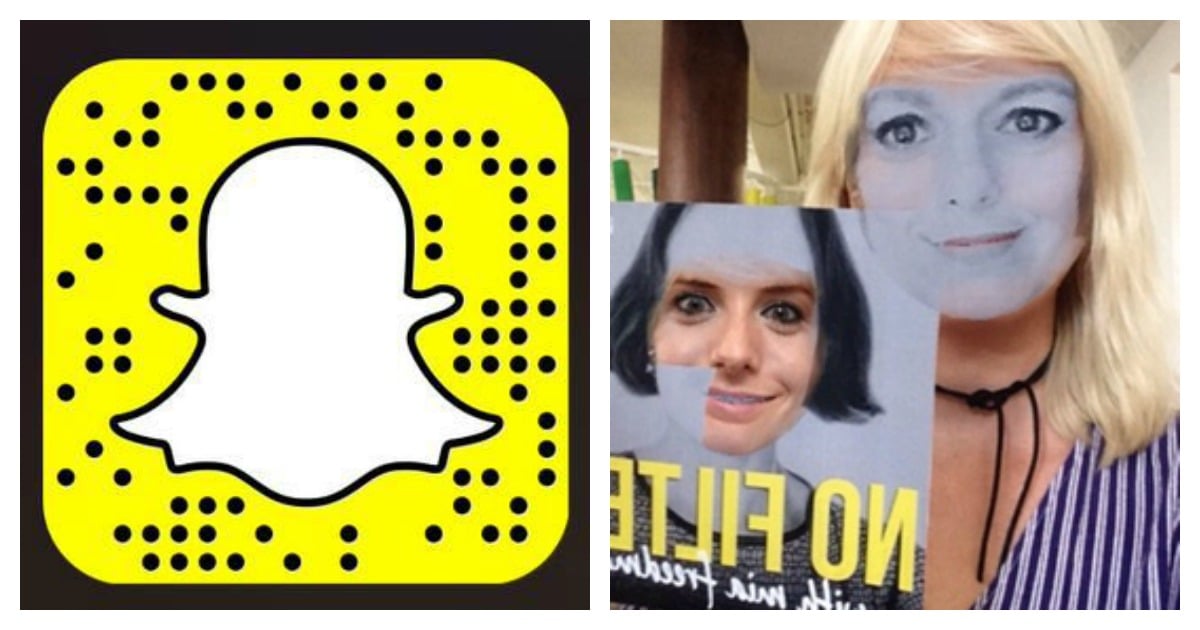 Last Friday morning, as we all woke to our tired looking reflections, thinking "eh, wouldn't mind swapping my face for another face today", Snapchat dropped a game changer.
The 'Face Swap' lens was probably invented for two-selfie-taking-buddies who could have a good laugh about how they'd look with each others faces.
But the internet, as always, had other plans.
Why swap normal human faces? No – that just wouldn't do. Instead, people got creative.
Dog.
@Snapchat Hahahah loving the new filter???? pic.twitter.com/Yn0LUw940t

— Daniel (@midnigh_pass) February 26, 2016
Cat.
When you face swap with your cat pic.twitter.com/rx8pB7McTa — Dylan Blado (@dylanis943) February 27, 2016
Doll.
My dads having too much fun with snapchats face swap pic.twitter.com/N1Bug3BaG4

— Amansuh dude (@DemandaFrost) February 29, 2016
Money.
@Snapchat and these filters ???????????? pic.twitter.com/c5eJKIkJ6x — Dalila Begic (@dalilabegic) February 28, 2016
Barney (obviously).
my sister wanted to do face swap with barney… pic.twitter.com/OQGWooMXO9

— happy des (@whitesidesmotel) February 28, 2016
And my personal favourite, an electrical socket.
Honorable mentions must also go to snappers who experimented with large billboards, cookies and regular objects eg. a fridge.
Watch celebrities 'Face Swap' with Leonardo Dicaprio. 
In the name of research, I decided to test out the new feature. I wanted to see if I too could go viral, making people at their work desks spit out their coffee all over their keyboard.
But there was a problem.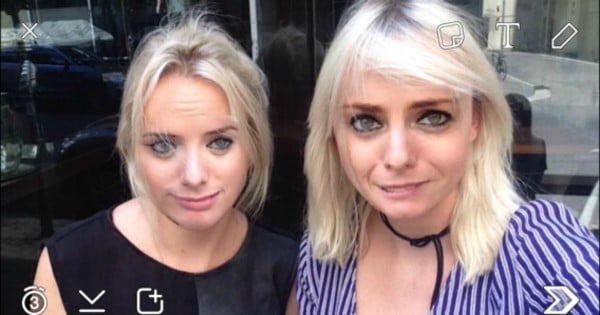 We have the same face. Turns out, Face Swap isn't so funny when you have a twin sister.