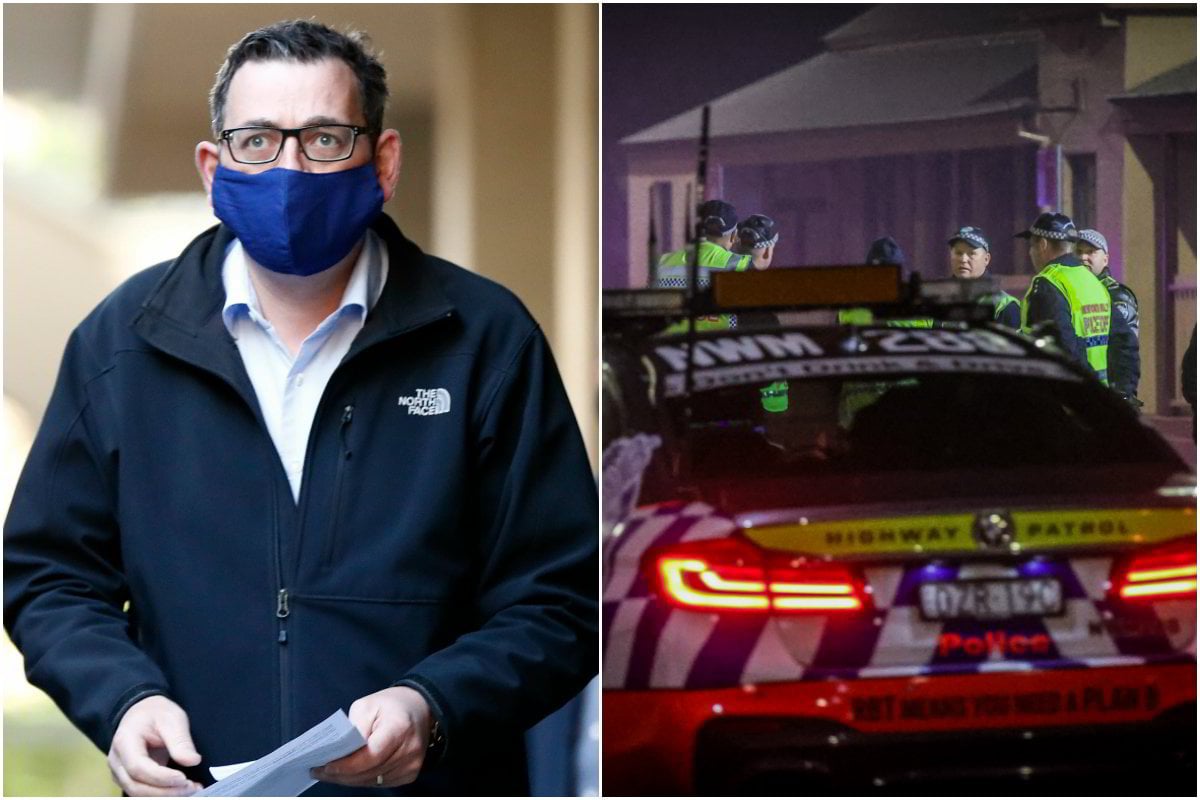 Face masks to become mandatory in Melbourne and Mitchell Shire.
On Sunday, Victorian Premier Daniel Andrews announced masks and face coverings will be mandatory for Melbourne and Mitchell Shire residents, in a new measure to slow the spread of coronavirus.
The rule will come into effect on Wednesday, July 22 at 11:59pm AEST, with a $200 penalty for people not wearing a mask or face covering while in public.
"If you are out of your home for one of the four permitted reasons, then you need to be wearing a mask," Andrews said.
"It need not be a hospital-grade mask, it'd not be one of the handmade masks like I was wearing when I came in today. It can be a scarf, it can be a homemade mask."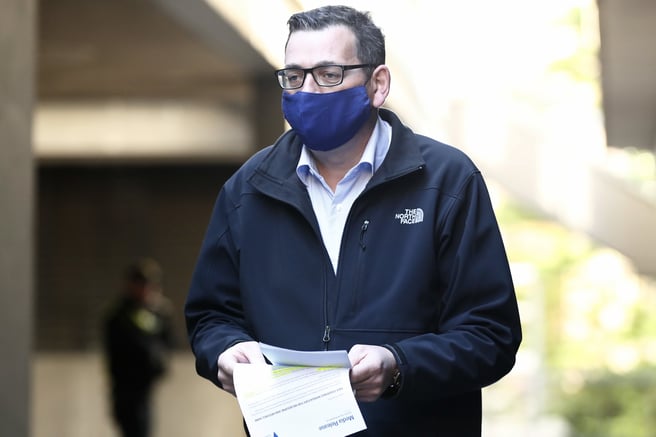 Victorian Premier Daniel Andrews wears a face mask as he walks into the daily briefing on July 19, 2020, in Melbourne, Australia. Image: Getty.