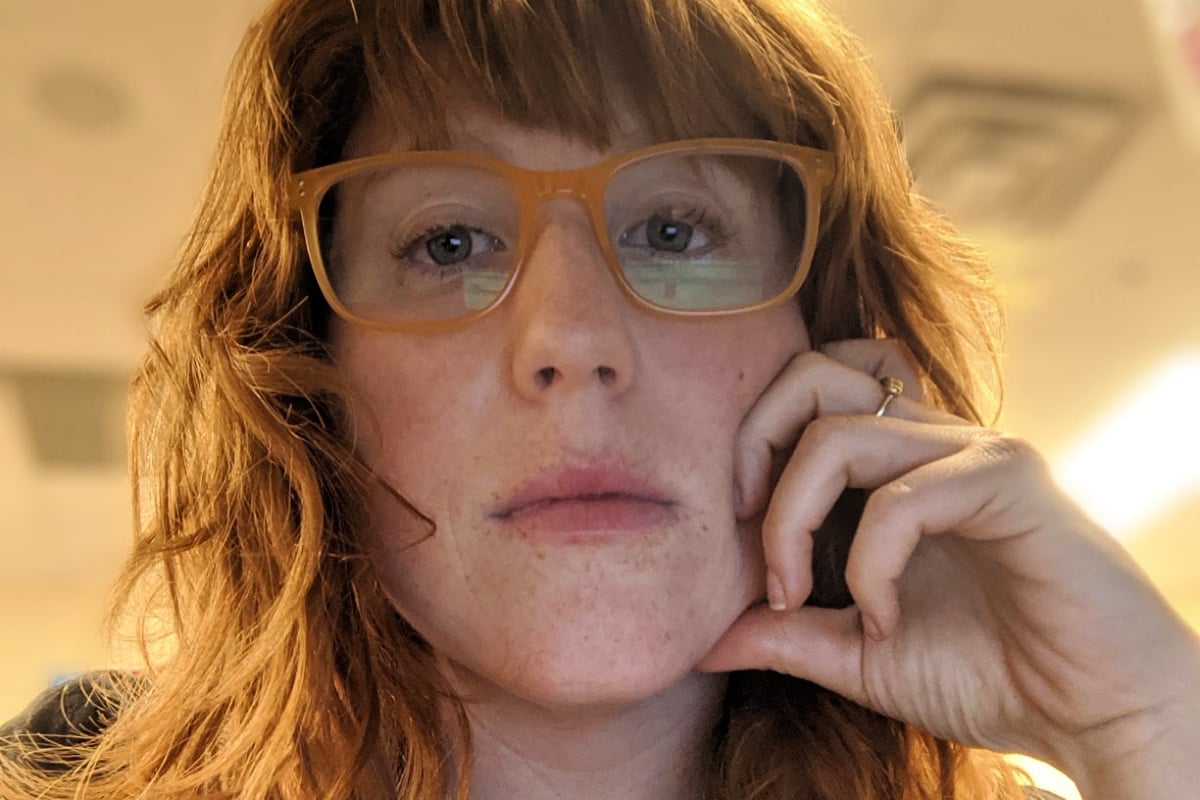 Lately, I've been wondering what to do about my face.
I took a new job last year, and I've noticed that women at my current job wear much more makeup than women at my last job. Every morning, Monday through Friday, my colleagues are waking up at 5am to begin the arduous transformation process.
Pale lashes are obfuscated under black extensions, thinning lips are inflated by the peaks and valleys drawn on with cranberry-coloured lipliner, blotchy cheeks are slathered with layers of primer and concealer cover-up and highlighter. The jawline is made visible, delineated from the neck by a bright orange perimeter, like a fence.
We interviewed a cosmetic doctor dubbed 'The Doll Maker' about why the relationship between women and cosmetic surgery is so polarising. Post continues after video.
It's called "putting on your face," and it's something I've done, in varying levels of clownishness, since early adolescence. To have a painted face nowadays has become an aesthetic talisman of wellness. If our "faces" are not on, it is because we are sick or because our kids are sick or because there was an emergency.
In that way, making ourselves up daily is an indicator of unwavering normalcy.
Seeing someone without their "face" is often jarring to me. Acne scars are suddenly uncovered, never-before-seen discolouration rises to the surface of the skin, and eyebrows disappear. I watch this happen to my own face every evening in the mirror, as a makeup remover slides down my cheeks and erases the intentional mask, line by line.
My family lineage dictates that I won't ever be beautiful, yet, by seeking Botox for my "11" lines and semi-permanent dye for my eyelashes, I am at least making an effort to keep up, to make the statement to anyone watching and listening that I'm trying my best to be good looking, and, so, shouldn't that count for something?
Could receiving an "E for Effort" make me just a little bit hotter?