On the quest for glowing skin, many a left-of-field beauty trend has been born. The latest? Face brushing. Before you ask, yes, it truly does involve brushing your face with a soft bristled brush. And no, apparently it's not as bonkers as it sounds.
Like its cousin dry brushing (you know, the Ayurvedic practise Miranda Kerr swears by), face brushing promises vibrant, glowing skin.
"Potential benefits of face brushing may include a temporary increase in blood circulation to the skin. It will induce sloughing of surface skin cells improving the skin texture and may allow for improved penetration of skin care products," explains Dr Alexandra Varol from the Australasian College of Dermatologists.
Unlike traditional dry body brushes, face brushes are delicate and you need to be very, very gennnttlee.
"Use a face brush on clean, dry skin first thing in the morning," explains Kristy Hines, Aveda Spa Educator and leading facialist.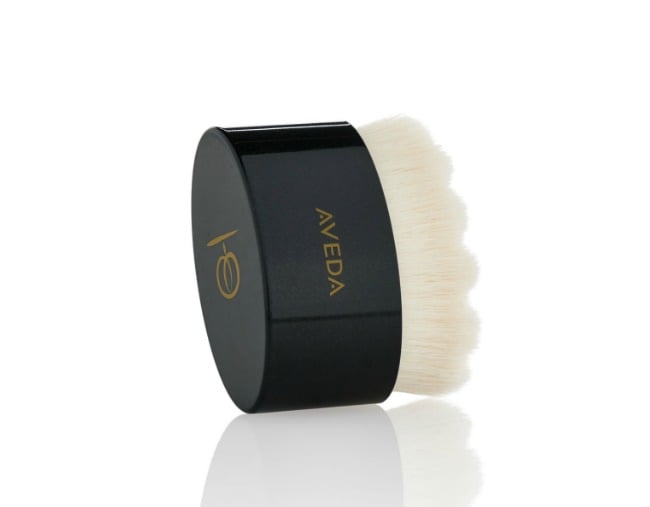 "If you choose to do it at night you'll need to cleanse first. Move the face brush over your face, neck and décolletage areas in circular movements, sweeping upwards. This can take as little as 20 seconds or, if you like how it feels, you can spend a little more time."
Be sure to avoid brushing your delicate under-eye area, yeah?
"Those with rosacea and sensitive skin are probably best to avoid using a brush altogether. A brush should also not be used on acne or open wounds. Ensure the brush is cleaned regularly as it could harbor bacteria," explains Dr Varol, founder of The Alexandra Clinic in Sydney.
Like the sound of face brushing but don't have a lot of faith in your abilities? Take a bow, cleansing facial brush gadgets.
LISTEN: Beauty guru Zoe Foster-Blake shares her best beauty advice for busy women. Post continues after. 
These handheld devices either feature brushes that oscillate at a sonic frequency that optimises your clean, or are non-nylon brushes that channel transdermal pulsations through silicone touch points for a deep clean.