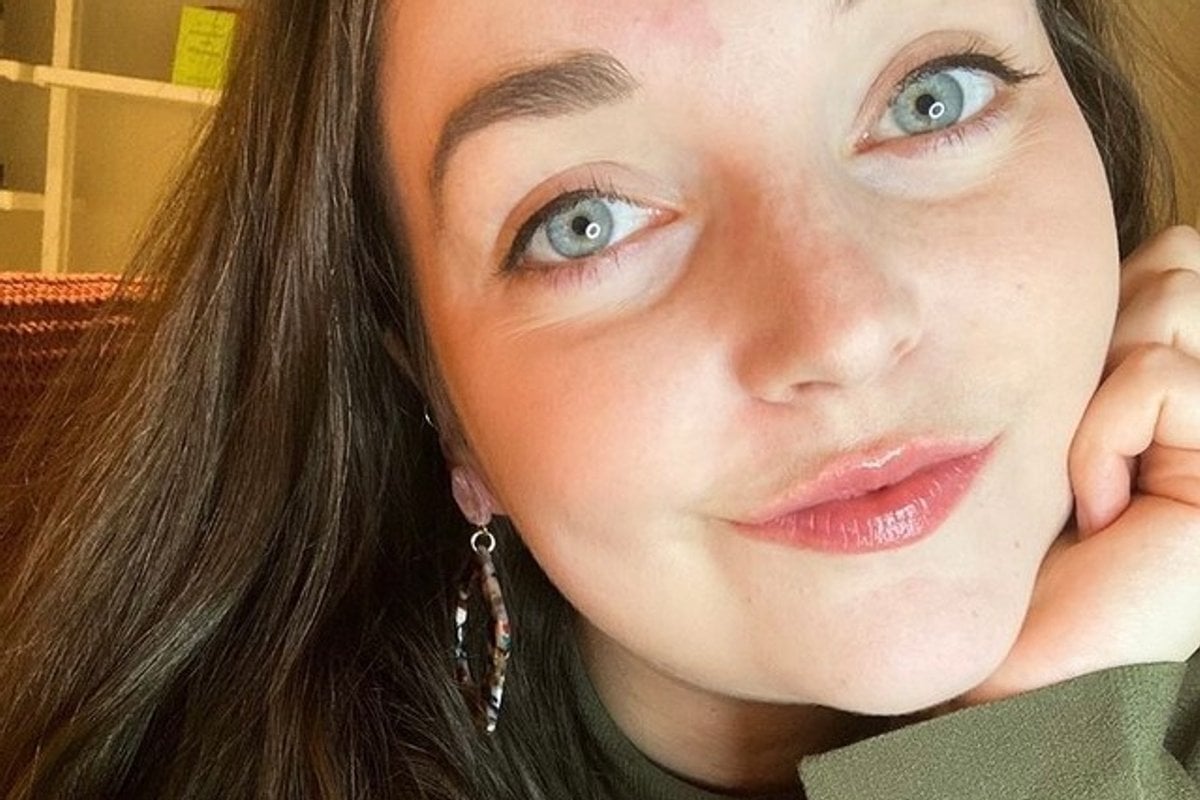 "What's that on your face?!"
"You're so brave going out of the house looking like that."
"Have you been hit on the head?"
"You should be on a show like The Undateables or Too Ugly For Love looking like that."
Watch: What to say to a child if they're being bullied. Post continues below.
These are just some of the many, many things that have been said to me throughout my life thanks to the pink, strawberry shaped birthmark on my forehead. 
The mark that boys told me made me 'the ugly Jess' in our year group. The thing that made me spend huge amounts of money on expensive coverup makeup out of sheer desperation to be 'normal'. 
The visible difference that made strangers stare, and sometimes comment, without any thought as to how that might make me feel.
My birthmark – the thing I have wanted to tear from my face for so many years of my life.
Only now I look at my birthmark through new, grateful eyes. Not only thanks to the miracle of self-acceptance, but thanks to the inspiration this visible difference has given me.