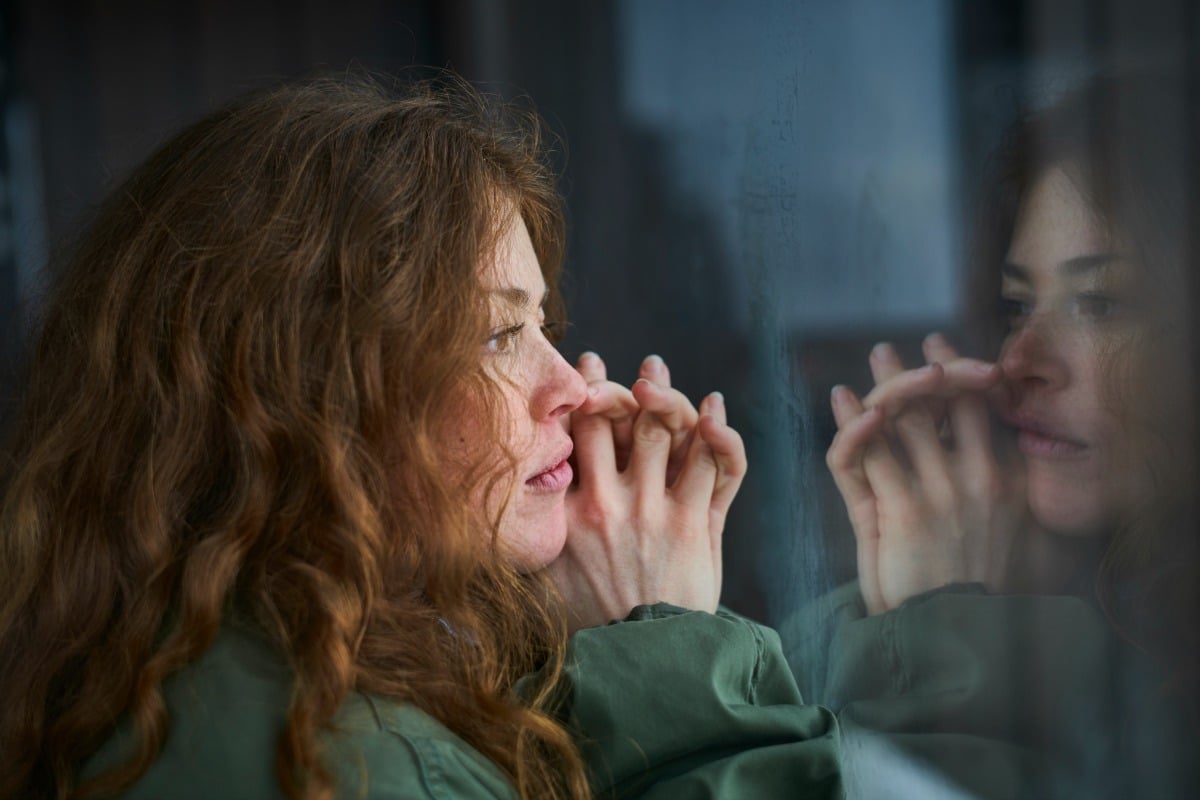 When I first entered this self-isolation thing, if I'm being totally honest, I thought it was going to be a piece of cake for me.
I'm already self-employed and work from home. During the span of my workday, I see and talk to people very rarely. Essentially, my everyday ritual wasn't going to change all that much, apart from my husband also now working from home in his basement office.
I truly thought nothing was really going to change.
That thought was very wrong, because psychologically, a lot has changed for me and I'm struggling quite a bit with self-isolation.
Watch: The horoscopes in isolation. Post continues below. 
'I've been identifying as a voluntary self-isolating person long before COVID-19.' This was a joke I made in the first few days of quarantine to friends and family.
For the past three years of my business, I have truly thrived by working on my own. I've been talking for years about saying goodbye to my clients and just being able to work and not be bothered by client expectations. Interacting with them as people? They're fantastic! Having trusted business partners? That's been an absolute joy for me! But the philosophy of working with people? Nah, I prefer to work solo.
I've been so incredibly firm about this belief. So this self-isolation thing has been really enlightening, to say the least. Because if I was really an introvert, I wouldn't be struggling so much right now… right?
Truly, I think this process would be a hell of a lot easier if I were because logistically, as far as work is concerned, very little about my life has changed. And yet I'm really struggling.