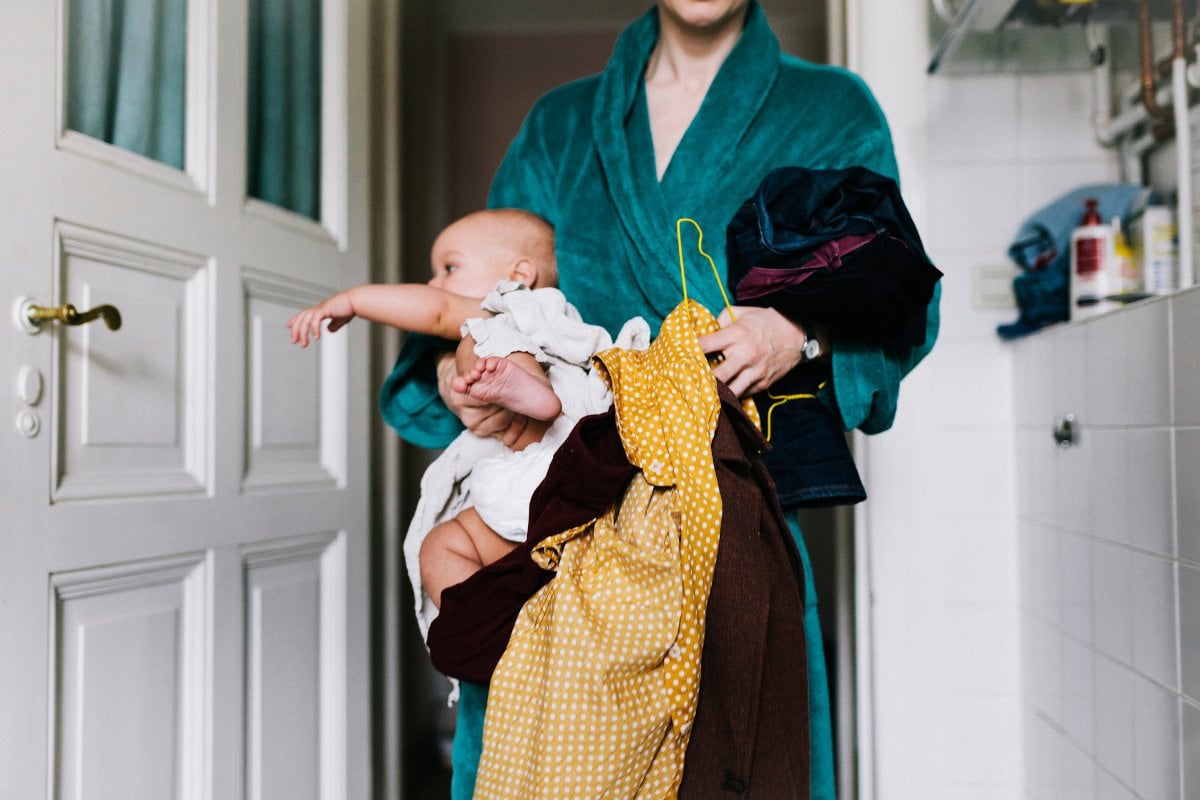 When I had my first baby 10 years ago, I wasn't at all prepared for what becoming a new parent had in store for me. It was full of exceptional highs and beautiful memories that I will cherish forever, but I'd be lying if I didn't admit to the excruciating lows during the postpartum journey.
Like most new mothers, I wasn't only exhausted from giving birth, but also battling sleep deprivation, adjusting to a new daily routine that had very little to do with my own needs and wants, and looking after a completely dependent little human being for the first time, all while flooded with hormones that left me feeling exhausted and overwhelmed. 
This was my first child, so I did not know what to expect, let alone communicating to my partner what help I needed from him. We were both new at parenting, and completely out of our depths. 
While you're here, watch the horoscopes as new mums. Post continues after video.
Fast forward to today, and I'm a registered midwife and emergency nurse with over 14 years of experience and have delivered hundreds of bubs and worked with thousands of parents to prepare them for their best birth and early parenting journey.
Along the way, I have had countless conversations with mums about what they wished their partner knew before and after the birth of their first child, and what's always crystal clear is that having a partner that supports you emotionally and physically makes all the difference when you are navigating the ups and downs of the pregnancy and parenting journey.
Here are the 12 key things all new mums want their partners to know.
1. Don't call caring for your baby "babysitting".
You are parenting!