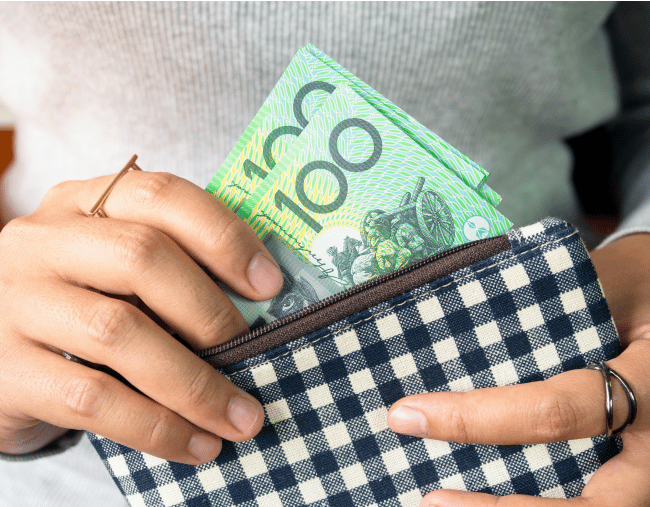 When it comes to money, we're all basically trying to do the same thing: grow our pot of savings. We try to play things smart and to resist our near constant urge to splurge on ridiculous items like $2400 bed sheets and $1125 face creams.
But we're here to give you a nice excuse for handing over a big wad of cash. Because being financially savvy also means knowing when it's worth your while to make a hefty purchase.
Our consumer culture means a lot of us are buying a whole lot of crap (you only need to look at our addiction to high street fashion to know this), when really we should be prioritising spending on the stuff that really matters – the stuff that adds real value to our lives.
We spoke to finder.com.au finance guru Bessie Hassan to find out what expensive things we shouldn't hesitate to buy. So go forth and spend those dollars!
1. Property
Okay, so buying a house might not be the kind of purchase you can make on a whim, but it should definitely be in your financial plan. As the saying goes 'you need to spend money to make money', and this holds true when it comes to buying real estate.
Buying property is a huge financial commitment. It requires at least a 20 per cent deposit (if you want to avoid paying lender's mortgage insurance), and you'll also need to fork out for multiple costs like inspections, conveyancing, and stamp duty (not to mention your ongoing monthly repayments).
However, Hassan says property should be viewed as a good long-term investment as the value of property historically appreciates over time. Corelogic data shows Sydney house prices have shot up by a whopping 63 per cent in the past 5 years, while units have increased in value by 41 per cent.
Having a hefty mortgage is a big responsibility, but getting on the property ladder will help you build equity in your asset and improve your future wealth.
2. Education
Think of this as a version of self-care. It might not be as exciting as a spa day, but it's more far more beneficial. You are your biggest asset, so investing in yourself is important.
"Individuals with tertiary qualifications will usually find it easier to enter the workforce and will likely earn more than their unqualified colleagues," Hassan says.
The average study loan debt was $4200 according to the ABS 2015-16 Household Income and Wealth Report, but don't let this put you off: it only needs to be paid off when you start earning over the threshold amount, and you pay it in such small increments you'll hardly notice.
One of the most important financial milestones for Aussies is to be earning a salary of $150,000 or more, according to a finder.com.au survey of 2,004 Australians. Going to uni and getting a degree can help you to maximise your earning potential.
3. Insurance
Insurance is often viewed as a pricey 'nice to have'. But paying for peace of mind is usually worth it – particularly with your car, your health and travel.
You need only look at the numbers Hassan has crunched to be convinced. If you're at fault in a car accident, the cost can reach tens of thousands of dollars in some cases. Meanwhile, the average car insurance policy in Australia only costs between $76-$230 a month.
As for health insurance, the average cost of hospital cover is $2112 per year in Australia. However a week in hospital will cost $6047 on average. And that's just the price of the bed, without factoring in treatment or other costs.
When you're overseas, a night in a hospital can cost up to $3500 in some countries. But the average price of travel insurance for a week is only between $48-$65. So, yeah, we'd say that's worth it.
4. Gym membership
There are a whole heap of gyms out there chasing your money, from the fancier health clubs with 'sleep pods' and saunas, to the no-frills centres that give you just the basics.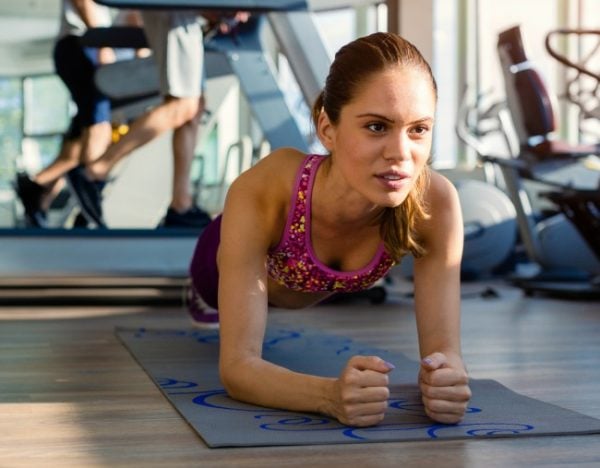 Hassan says there can be a $2875 difference in cost between the most and least expensive gyms, but the most important thing is that you pick whatever type it is you need to give you enough motivation to get you through the door.
As Legally Blonde's Elle Woods says, "Exercise gives you endorphins. Endorphins make you happy." In other words, exercising is important to maintaining good mental health and it also relieves stress.
Cardiovascular exercise in particular, can improve your brain power, sharpen your memory and increase your efficiency at work (promotion anyone?).
Keeping fit and having a positive image of yourself can also boost your confidence levels. Don't underestimate the power of a little self-love.
5. Travelling
Here's one we can all get behind.
Yes, travel can be expensive, but it also stretches your mind and exposes you to new cultures and experiences. Even a quick getaway a few hours from home can work wonders.
Although you will be spending a lot of money on travel, Hassan says this is one of the only expenses that will make you richer as a person, providing new perspectives and education that a classroom can't provide.
Brazil, here I come.
6. A good smartphone
Our phone dependency means we're working smartphones harder and harder - we rely on them for work emails, catching up on Netflix and occasionally turn them into internet hot spots.
We're also trading them in less frequently. Finder.com.au research shows Aussies are holding onto smartphones for three years on average. So if you're on the hunt for a new phone, it makes sense to buy the best you can afford at the time.
Hassan says that doesn't mean you need to fork out $1000 for the latest and greatest phone. If $600 is what you're prepared to spend, just make sure it's the newest model you can buy for that price.
Don't forget your smartphone doubles up as a camera these days too so it's worth the cash.
7. Shoes and bags
Here's the part you were waiting for: shopping. There are a couple of big ticket items you should invest in.
Firstly, getting in a good pair of shoes can save you money in the long run. Hassan says there's no point in forking out $80 every year for a pair of winter boots when you can spend a couple hundred more and nab yourself a pair of shoes that will last you five years. Look for leather - both outside and in - and a stitched sole. Cheaper shoes use glued soles which degrade more easily.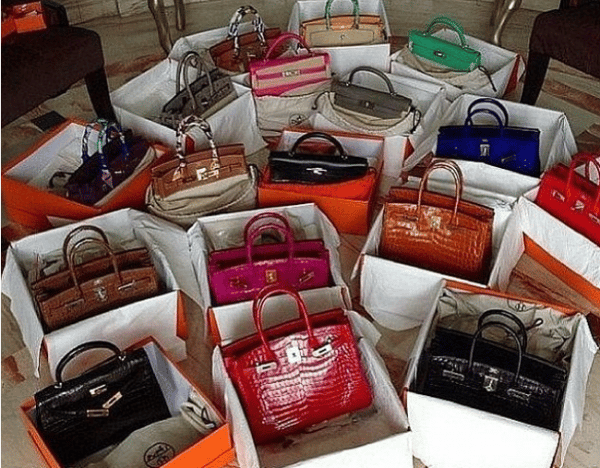 If you exercise frequently, investing in some supportive shoes is a must. Having the right support for the shape of your foot, can save you money on health related injuries such as shin splints and runner's knee.
Then, there's the arm candy. Luxury handbags often hold their value, some even appreciate in value if kept in good enough condition. Invest in one that can be used for both day and night, and keep to the simple styles and neutral colours so it never goes out of fashion.
8. Time-saving services
Many of us lead busy lifestyles and we just don't have time to get everything done ourselves.
"With 46 per cent of us planning on putting our tax return towards our savings this end of financial year, it's important that this is lodged correctly, to maximise the amount that you get back," Hassan says. "Paying for an experienced accountant will minimise the amount of tax you pay and will avoid costly fines from the ATO for mistakes you might make when lodging your tax return yourself."
And if you're drowning in laundry, remember you can hire a cleaner. The money that you would spend on cleaning products and the time it takes to clean an entire house, often makes it more efficient to do so.
This will give you peace of mind that your to-do list is being done right - while giving yourself some quality time with your partner instead of scrubbing floors on a Friday night.
9. Unforgettable experiences
Experiences often bring more happiness than material things, and you can't really put a price on amazing memories. Whether it's splashing out to front row tickets of your favourite musician, a night in an igloo hotel to watch the Northern Lights or going skydiving, you'll be creating memories that'll stick with you for life.
In the end, it's the things you don't do that you'll regret the most.
"Make the time to tick off those items on your bucket list. Although money will buy a lot of these experiences, they will be much more valuable than the amount you spend on them," Hassan says.
In short: Yes, you have permission to buy those Taylor Swift tickets.