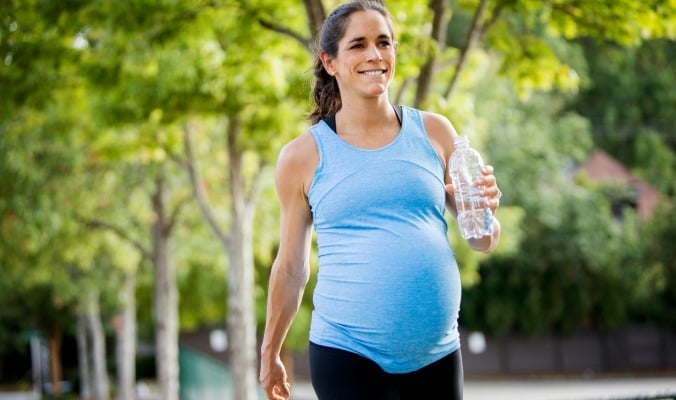 We asked the experts.
Along with large nipples and, erm, more gas, pregnancy also brings on the fear of hurting that little human you're carrying, particularly when it comes to getting your dose of fitness.
The good news is, being pregnant doesn't mean you have to give up your exercise routine, but there are a few things you need to consider.
1. It's about feeling good not losing weight
The most important thing to keep in mind is that pregnancy is not a time to lose weight or start any intense exercise regimes.
"Pregnancy is a time to focus on your health and wellness rather than your fitness," says personal trainer, Kristy Curtis. "While it is important to keep the body moving while pregnant, it is not a time to introduce new activities or suddenly take up that dance class you have always wanted to do."
So while power walking with your mate might be great, maybe steer clear of that pump class.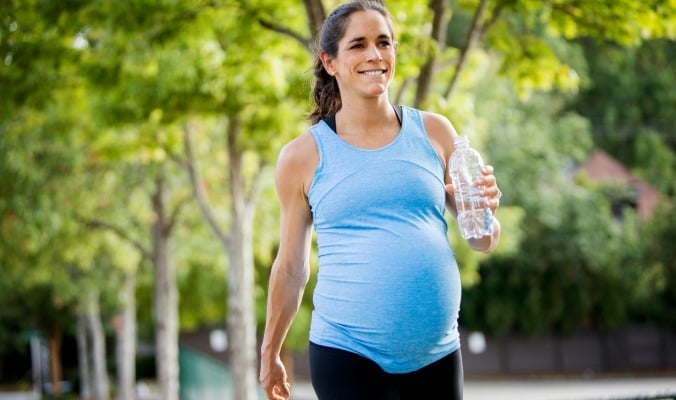 2. Take it easy
"If there are no pregnancy complications, it is still possible for a regular gym attendee to keep exercising at the same rate initially, but it is always important to consider the safety of yourself and your baby before taking part in any strenuous activities," says Fernwood Fitness Expert, Genevieve Brock.