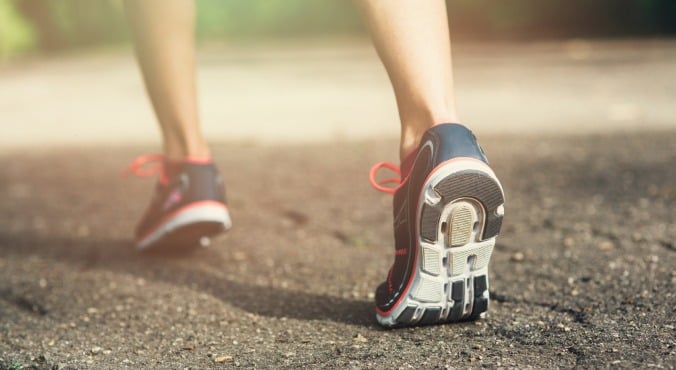 Image: iStock. 
From a jog in the Spring weather, to hitting the gym, music can make your workout so much easier. If you're looking for some new tracks to make your next workout a breeze, Spotify Australia is here to help. They've collated the top 18 exercise-friendly songs the nation is getting active to right now.
1. Jubel (Radio Edit.) – Klingande
2. Walking On a Dream – Empire of the Sun
3. Bounce – Calvin Harris, Kelis
4. Shooting Stars – Bag Raiders
5. Habits (Stay High) – Tove Lo
6. When a Fire Starts To Burn – Disclosure
7. Heroes (we could be) – Alesso
8. The Bike Song – Mark Ronson
9. Runaway – Galantis
10. Waiting All Night – Rudimental, Ella Eyre
11. Set Me Free – Dillon Francis, Martin Garrix
12. Houdini – Foster the People
13. Bad – David Guetta, Showtek and Vassy
14. I Remember – deadmau5, Kaskade
15. Let's Go Surfing – The Drums
16. Call Me A Spaceman – Hardwell, Mitch Crown
17. Turn Up The Speakers – Afrojack, Martin Garrix
18. Freedom – Pharrell Williams
There are some pretty awesome benefits of listening to music while you're working out too.
Professor Robin Dunbar, an Oxford psychology professor, recently spoke at the Society for Music Perception & Cognition conference, and explained that music releases chemicals in the brain which can dull pain and make you less tired. (Post continues after gallery.)
The brain releases chemical opioids, which act like morphine, when we hear music.
When you're finding it difficult to finish that run, rep or class – music could be the answer to pushing you over the finish line.
What is your ultimate workout song this Spring?