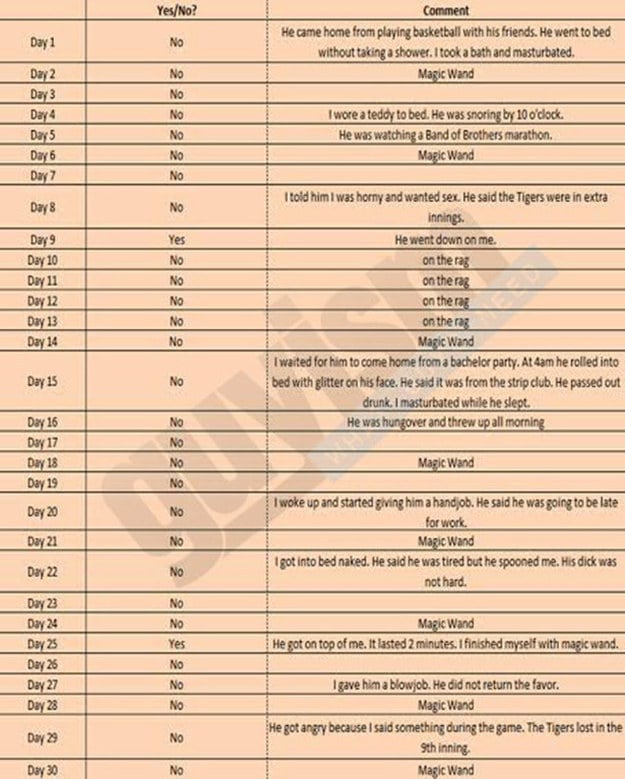 Update:
Another epic spreadsheet of sex-refusal excuses is going viral — and this time, it was created by a woman.
The site Guyism has released a spreadsheet made by a wife who recorded all the times her husband refused sex, for reasons including "he was watching a Band of Brothers marathon" or "He was hungover".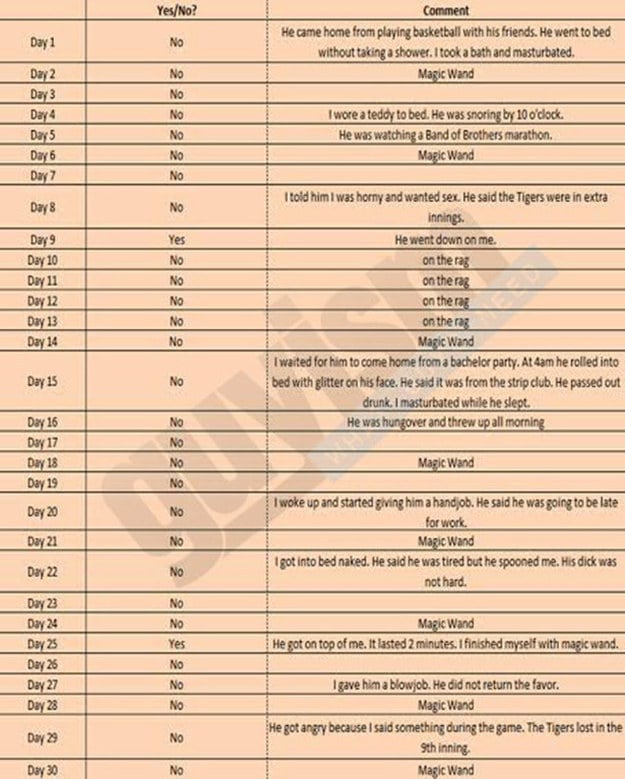 According to Guyism, the marriage eventually ended in divorce.
The spreadsheet follows a similar one going viral last week.