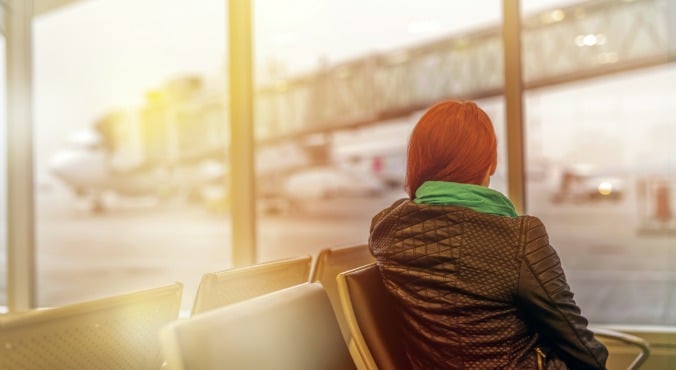 Image: iStock. By GraceLynn Parker for YourTango. 
We'd been together 10 years. Throughout our relationship, I would spend half the year in London with him while my ex-husband took care of my kids, and then return home for the rest of the year.
Because I'm a writer, I was able to keep my own hours and work from anywhere. But when I was with him, I never got any work done there; we had too much fun! We were inseparable every moment I was in England and spent hours on the phone when I was at home.
In London, I had a home with him, an entire life, and a second family of "our" relatives, close friends and neighbors. I had a favorite market, laundromat, grocery store, and local pub.
He was such a huge presence in my life that even my kids saw him as a member of the family — from our conversations and the stories I brought home from my trips.
After one of our absolutely wonderful trips, he kissed me goodbye at the airport and said, "I'll call you with my new address and phone number as soon as I have them." (He was in the middle of a move.)
It's been over five years now. I'm still waiting for that call.
Over those five years, I wrote him hundreds of emails — but he never answered. His old number was disconnected and he never contacted me again  to give me the new one. (Post continues after gallery.) 
Celebrities talking about their break ups.