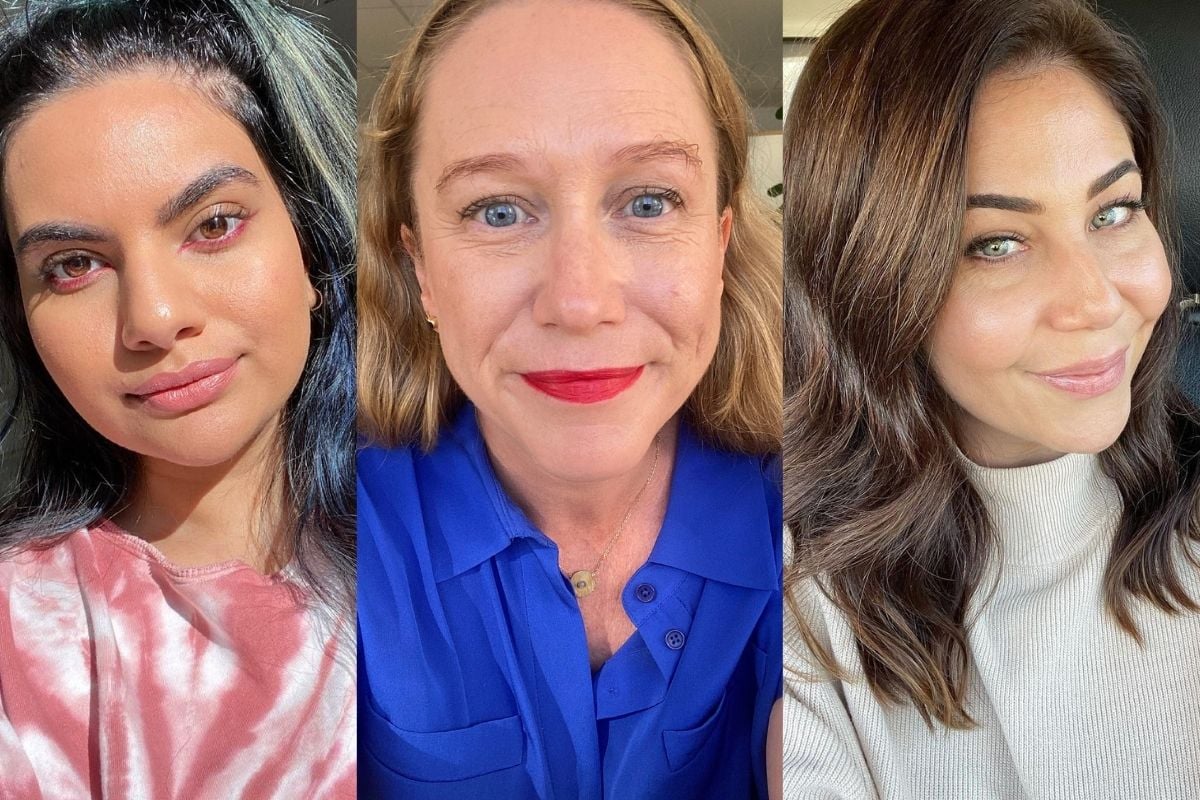 Everyone has a go-to makeup routine - y'know, the stuff you put on your face when you're on autopilot.
Glowy skin! Statement lip! The combo becomes so familiar, so failsafe, it's kinda like a uniform - a makeup uniform, if you will.
From fluffy brows to smudged liner, we asked seven familiar faces from Mamamia to break down theirs. And boy, did they come through with the goods.
Holly Wainwright, Head of Content and Co-Host of Mamamia Out Loud.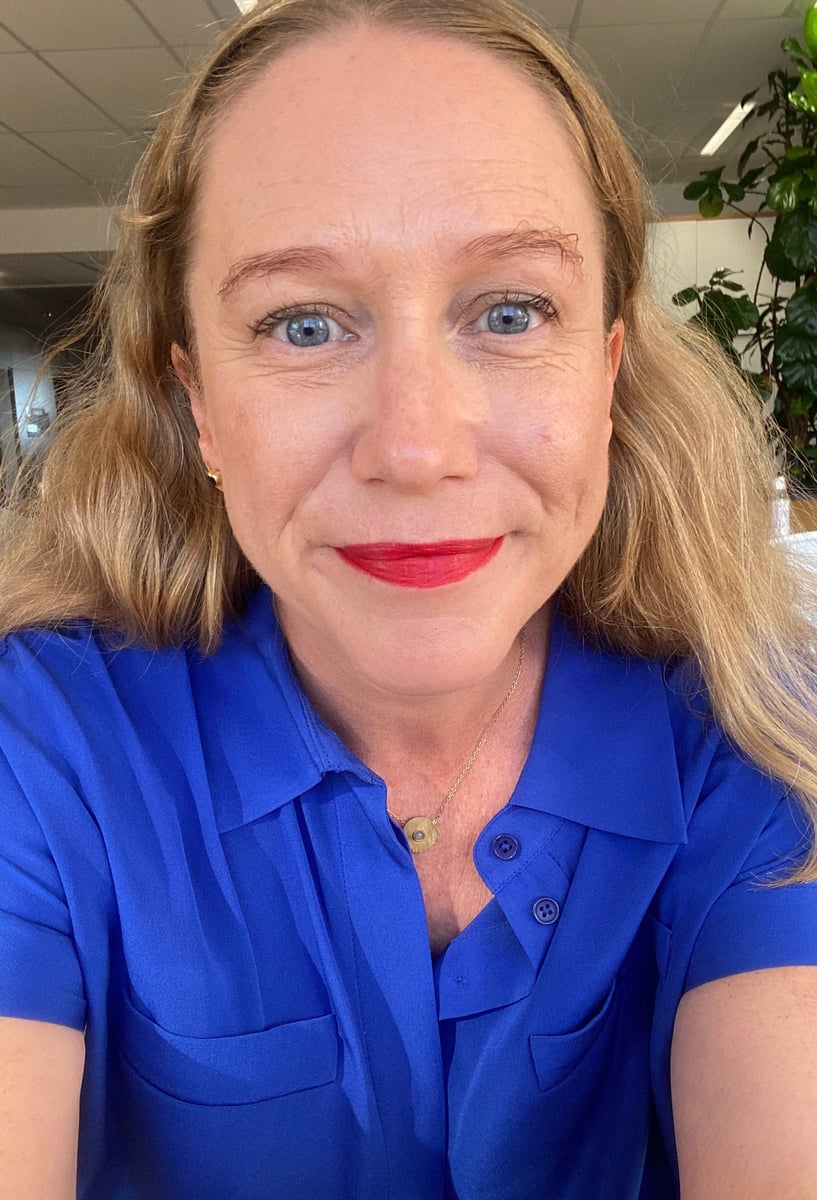 Image: Supplied/Holly Wainwright  
I have a powder ban in full effect. My make up uniform has evolved as I have become more grown-up (cough, old). I have not put a powder anywhere near my face for years now, and I won't be doing it anytime soon, I'm now all about cream and glow.
In terms of my uniform, it's very simple. Over my serum and moisturiser I do Trinny London's BFF Skin Perfector SPF 30, $67.50. I don't really understand what it does, it comes out of the tube white, goes onto my skin peachy and just gives this even tone and GLOW that I am completely addicted to. I have repurchased about 25 times. 
If I'm being fancy (office, filming, party, one of those rare things) I follow with some foundation - my ride-or-die is Rageism All Day Mineral Foundation, $68, and my new flirty friend is NARS Light-Reflecting Foundation, $73 - either of those, but more often than not I leave it at my BFF.
Then it's a bit of concealer on the eye circle bags - I like a really creamy one, right now it's an Armani Beauty one called Fabric, $65, which cost more than I should have spent. And then, mascara and brows. I can't leave the house without that. 
UNLOCK
Unlimited access to the best content for women