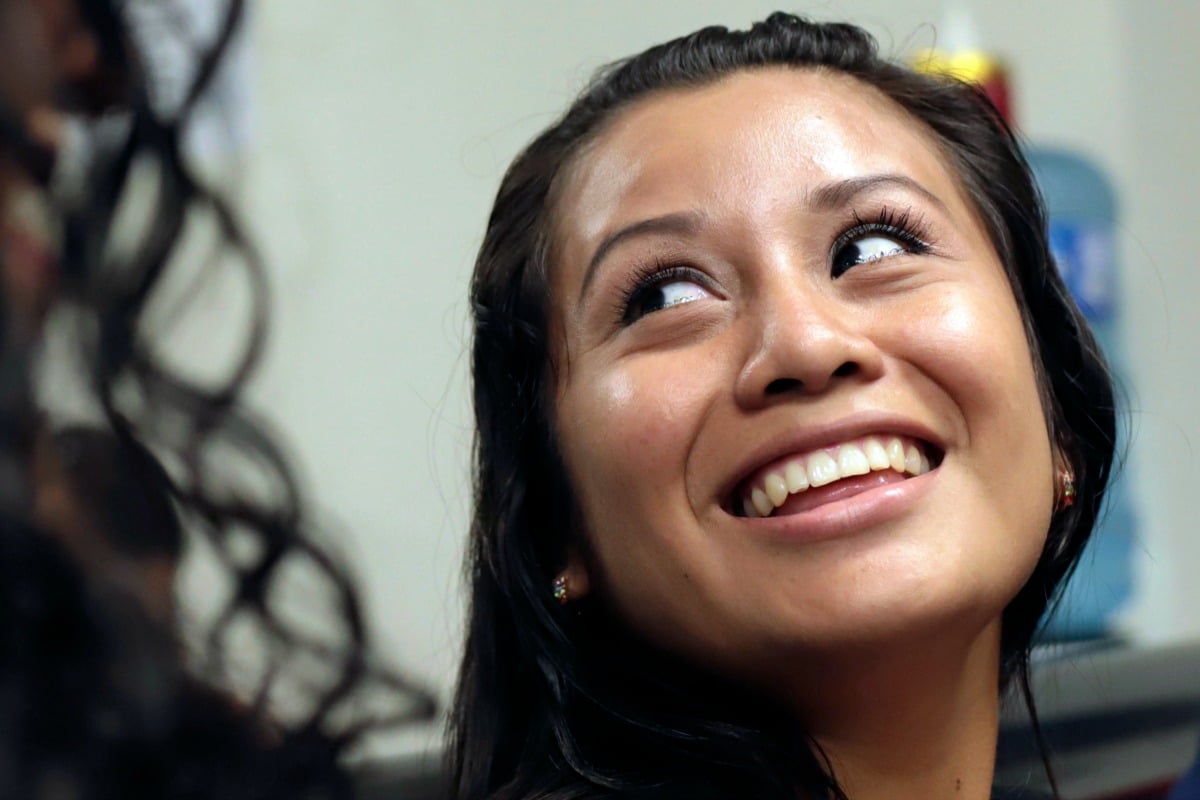 Content warning: This post details sexual assault and may be triggering to some readers. 
A young rape victim who was sentenced to 30 years jail after giving birth to a stillborn baby has just been cleared of all charges. It's a victory for Evelyn Hernandez, and for women across El Salvador.
On April 6, 2016, Hernandez, then an 1pn8-year-old high school student, began suffering severe stomach pains. She went to the outside toilet near her rural home, and there, alone and in agony, she slipped into unconsciousness. Her mother discovered her, drenched in blood, and took her to hospital.
Doctors found that she had just given birth. She had lost so much blood and bodily fluid that her blood pressure had suffered a dramatic drop.
Hernandez didn't know she had been pregnant, even though she had been in her third trimester. She had been repeatedly raped by a gang member, but because she was still experiencing occasional bleeding, she thought she'd been having her period.
When she was in the toilet, suffering severe stomach pains, she didn't hear the cry of a baby and didn't realise she was giving birth.
"If I'd known I was pregnant I would have awaited the baby with pride and joy," she later told reporters.
The hospital notified the local police, who immediately searched Hernandez's home and found the body of her baby in the toilet's septic tank. She was arrested on suspicion of procuring an abortion, which is a crime in El Salvador.
WATCH: Is abortion legal in Australia? Post continues after video.
She spent a week handcuffed to a hospital bed while being treated for a urinary tract infection and severe anaemia.