There's nothing we love more than seeing a different approach to fashion on a red carpet.
Actually, there is ONE thing we love more: a celebrity having an amazing reason for taking a different approach to their fashion choice on a red carpet.
Enter Westworld star Evan Rachel Wood, who walked the 2017 Golden Globes red carpet in a custom made tuxedo.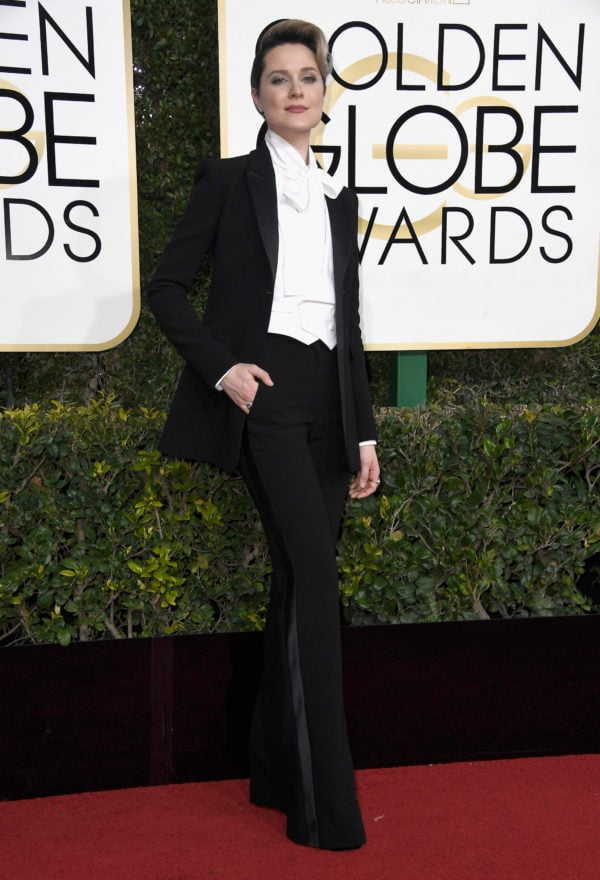 She explained the very special - and very empowering - reason she had chosen that outfit for the first big awards show of the year.
"This is my third nomination and I've been to the Globes six times and I've worn a dress every time," she explained to E!'s Ryan Seacrest.
"I love dresses...I wanted to make sure that young girls and women knew that they aren't a requirement, and you don't have to wear one if you don't want to. (Post continues after video.)