They giggled, they whispered, they wrote us off. Then Dami Im unleashed her mic-dropping vocals on Eurovision 2016 and snatched second place in campest contest on earth.
Now this year, we're gunning for gold. And the man we're sending to Kiev, Ukraine, in May, the man carrying the hopes of a nation on his shoulders… well, he isn't a man just yet.
He's a boy. Seventeen-year-old Isaiah Firebrace.
Listen: The Binge team unpacks today's big announcement. (Post continues after podcast.)

The teen, hailing from the Murray River town of Moama in NSW, was the winner on the 2016 season of Channel 7's talent show juggernaut, X Factor.
Fans of the show will recall Isaiah's tumultuous 'journey' on the program. He was sent packing in the 2015 season after forgetting song lyrics, only to spend a year undertaking intense vocal training so he could return in 2016 and… yes, again, forget the lyrics.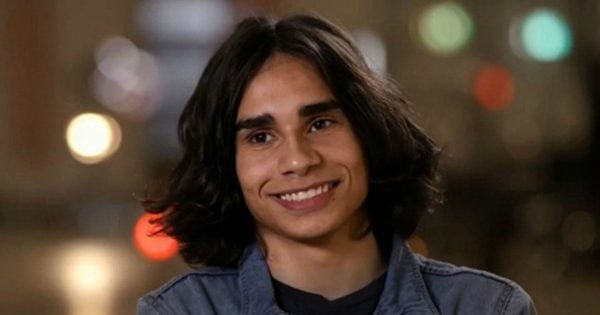 But don't worry, Eurovision Song Contest fanatics. The R&B singer was given a second chance and sailed all the way through to the finals without stuffing up once.
So fingers crossed he can continue that streak when he belts out his debut single It's Gotta Be You in front of a television audience of millions.