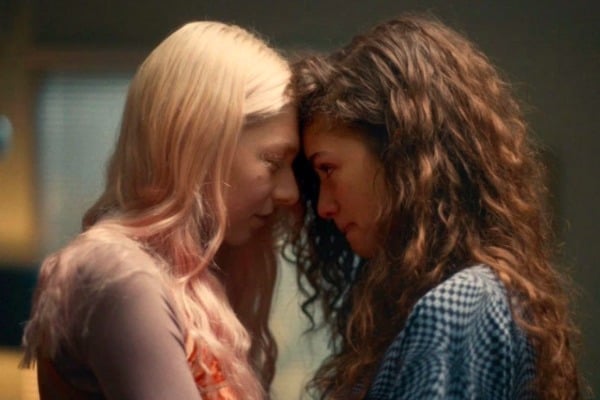 New TV series Euphoria hasn't even aired yet, but it is already attracting controversy for its graphic scenes full of sex, drugs and nudity.
The HBO teen drama, which follows a group of high school students "as they navigate love and friendships in a world of drugs, sex, trauma, and social media," will stream in Australia on Foxtel from Monday.
Among the show's actors are former Disney-star Zendaya, Australian actor Jacob Elordi, and Grey's Anatomy's Eric Dane. Its executive producer is Drake (yes, the rapper).
Check out the Euphoria trailer below. Post continues below video.
Some media watchdogs have expressed concern over the content of the series, which is said to be extremely explicit.
Esquire reported the first episode alone shows a statutory rape scene involving a young trans female character and an older man, plus a drug overdose by the show's lead, played by 22-year-old Zendaya, and a sex scene involving choking.
The Hollywood Reporter said in the second episode, "close to 30 penises flash onscreen" in a scene featuring dozens of naked high school students. (This was originally supposed to be 80 penises, but producers trimmed down the shot).
US censorship advocacy group the Parents Television Council has called for the show to be pulled before it airs, expressing concern that "HBO, with its new high school centred show 'Euphoria', appears to be overtly, intentionally, marketing extremely graphic adult content – sex, violence, profanity and drug use – to teens and preteens".