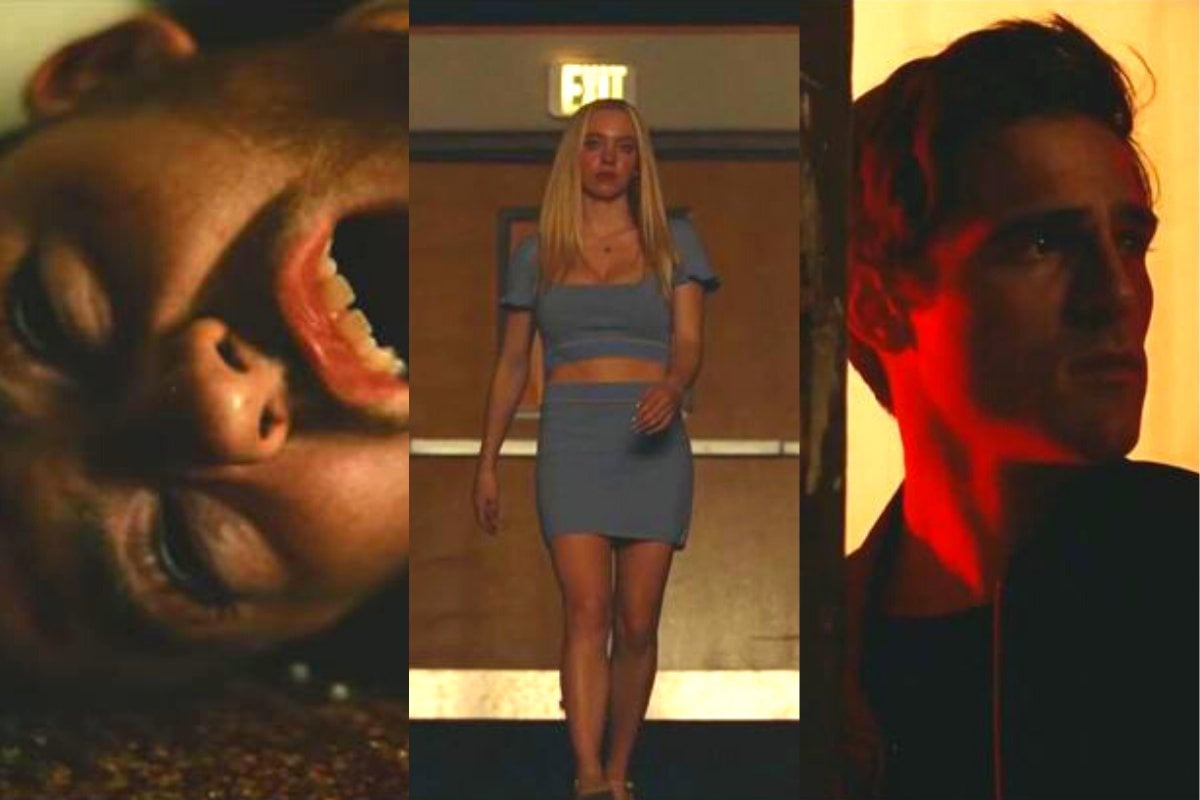 We had to wait an eternity for Euphoria season 2, and it feels like it premiered just yesterday. But somehow, here we are just days from finale time.
The season - which has featured Rue relapsing, Cassie's transformation in pursuit of Nate, a Jules, Rue and Elliot love triangle, Cal Jacobs' coming out to his family with his... penis out, and everyone's favourite would-be couple, Fezi - has all come together for episode eight, and because this is Euphoria, it's unlikely to end well for, well, anyone.
Will there be a happy ending for Lexi and Fezco, whose innocent hand-holding and long phone calls have us rooting for them even more given the (literal) d*ck-swinging in the rest of the show? Will anything top the spectacular 'I Need A Hero' music number of episode seven? Will Cassie go completely off the deep end? Will Nate ever unclench his jaw, or his fists? Will Kat get more than two lines?
on the season finale of #EUPHORIA pic.twitter.com/KzWn67F2Ds

— euphoria (@euphoriaHBO) February 21, 2022
My most likely prediction: No one will worry about finishing their homework. Below, we unpack more fan theories about what's going to go down in the season two finale:
(Warning: if you aren't up to date, there are lots of spoilers for Euphoria season two ahead.)
Cassie ruins the rest of Lexi's play.
It's hard to imagine season one's naïve, bright-eyed Cassie is the same character as the drunk, screaming, crying, vomiting-in-the-spa Nate-obsessive we know now.
Episode seven ended with Nate breaking up with Cass because of Lexi's play, and Cassie's demon-esque stare through the auditorium door.
She's spent the entire season alienating everyone around her just to get to Nate and just when she got him, the play pushed him away from her. It's hard to see the finale beginning in any other way than Cassie storming up to the stage, stilettos stomping on poor Lexi's playbill, to confront her sister in front of the entire school.