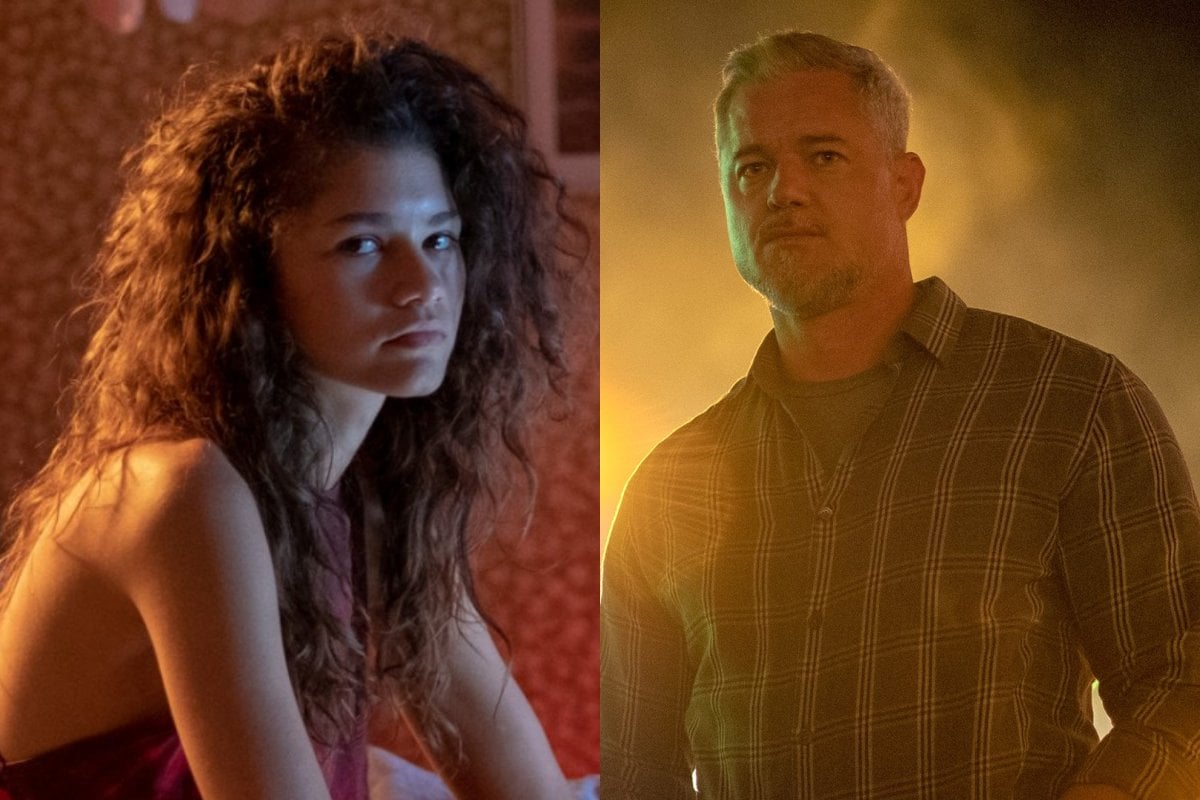 If you haven't binge watched Euphoria yet, chances are you've probably heard a whole lot about it.
In a nutshell, the gritty HBO teen drama follows a group of high school students as they navigate love and friendships in a world of drugs, sex, trauma, and social media.
Think: the modern day Skins.
Watch the trailer for Euphoria. Post continues below.
It's also pretty heavy, so please proceed with caution. But if like us, you're hooked on the teen drama, we've got plenty of behind-the-scenes gossip to share with you.
From filming intimate scenes to a huge celebrity fan, here are all the secrets you probably didn't know about Euphoria:
The creator collaborated with the cast members to bring their storylines to life.
If Euphoria feels fairly true to life (outfits and makeup aside), that would be thanks to the creator and cast's collaborative effort to bring personal storylines to life.
Show creator, Sam Levinson, was a drug addict for years and still battles with depression and mental health issues, which he opened up about at a panel discussion.
He also made a priority of flying both Hunter Schafer (who plays Jules) and Barbie Ferreira (who plays Kat) down to LA prior to filming to speak with them about their own lives as a trans woman and plus-size woman, respectively.