By Rebecca Males
Who gets the armrest? Should you recline your seat? How much to tip?
All travellers know what it's like to experience the scrum once your gate has opened, or what it's like to board a plane – only to realise you're seated next to a dreaded armrest hog.
Here's the Skyscanner travel guide to handling those less-than-desirable travel dilemmas.
Etiquette when boarding
1. Board when called forward.
They call forward seats in groups first for a reason – it avoids a scramble to get through the gate. If your seat hasn't been called, sit back, relax and dip back into your book. You know it'll take a minimum of 15 minutes to board the families with children first, anyway – or are you the one travelling with the kids?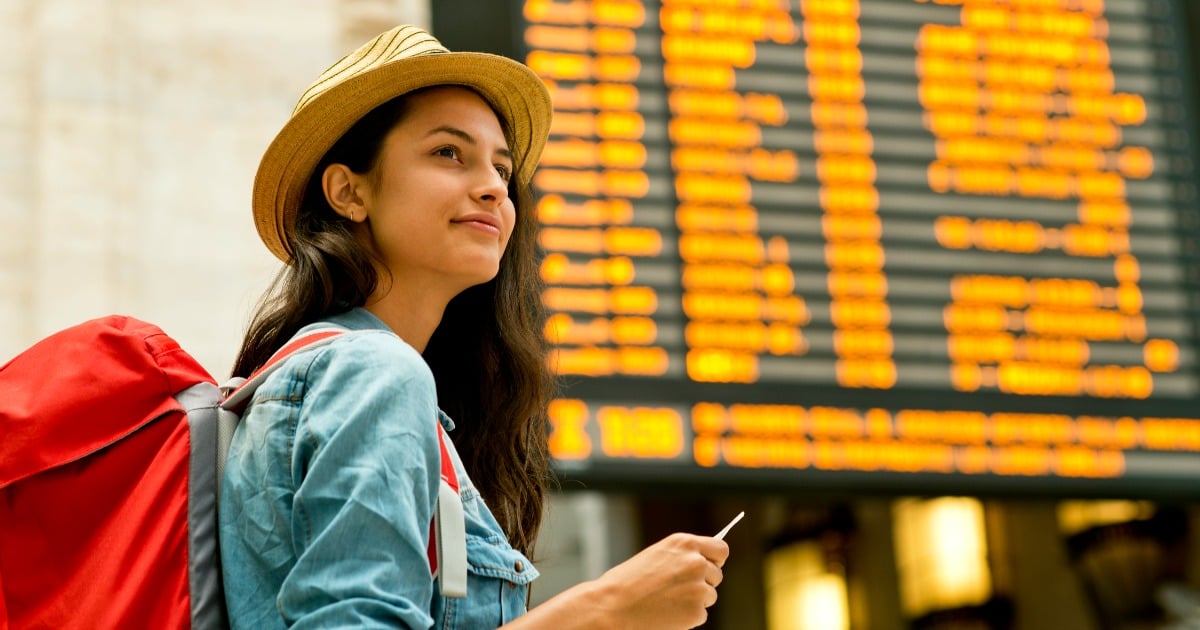 2. Be prepared.
Everyone boarding the flight knows they will need to show their passport and boarding pass at some point during the boarding process, whether it's at check-in or at the gate. So be prepared and have them ready before boarding. There's no excuse for fumbling around and wasting others' time, especially when you're at the front of the queue.
Pro tip: keep your travel documents organised and in easy reach with a travel wallet.
Travel etiquette on the plane.
3. Have patience.
Some travellers will always take a bag that doesn't quite fit into the overhead compartment (and they will delight in taking the extra five minutes to play luggage Tetris whilst everyone else waits). There's no getting around this: smile politely, and offer to help if they're struggling. If you're the person who takes that oversized bag, consider buying a new one, or use the space under the seat in front of you.