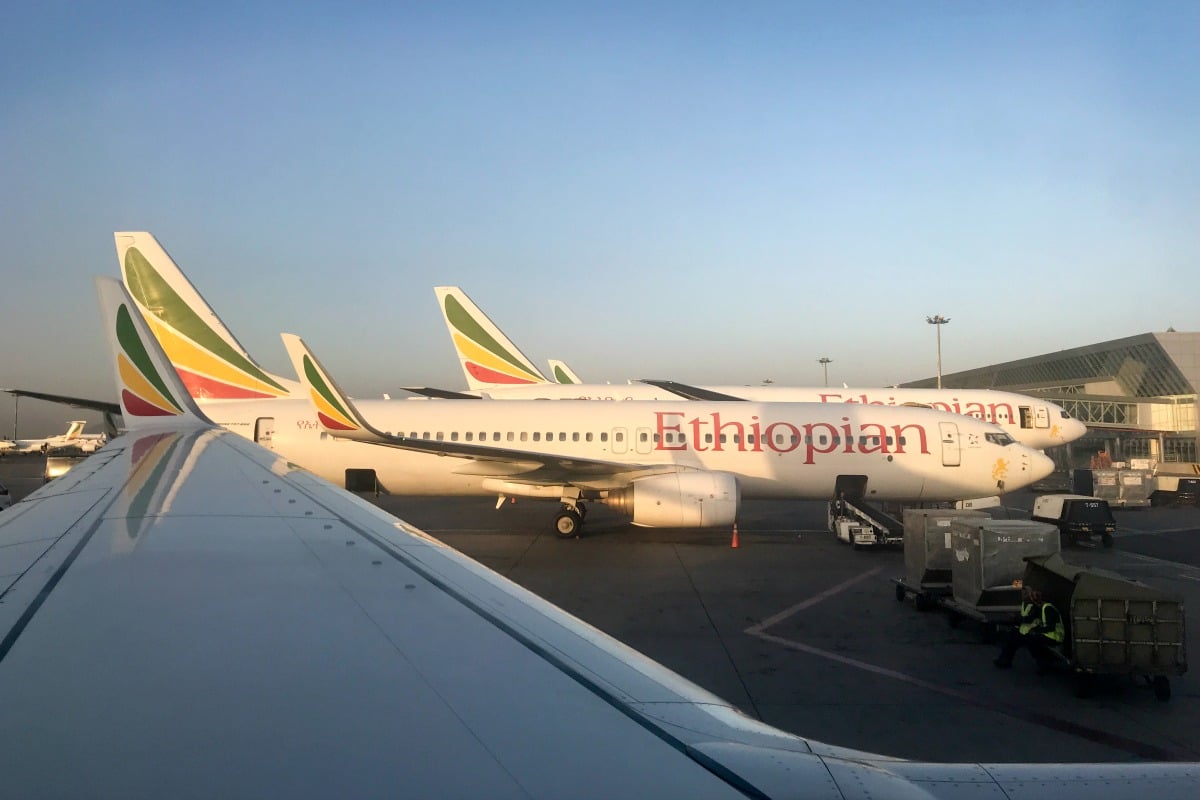 The mother of Ethiopian Airlines crash victim Ekaterina Polyakova, who was killed alongside her husband Alexander Polyakov yesterday, says she had a "bad feeling" and asked her daughter not to board the plane.
According to the Daily Mail, she insisted that her daughter and son-in-law not board that flight in particular, despite being uneasy about the entire trip.
"I had a bad feeling. I tried to talk them out of this travel and of this flight in particular. But my daughter said that everything would be okay," she reportedly said.
"I was very worried on the eve of their flight but could do nothing to stop them," she added.
The young couple worked for a Russian bank, where Ekaterina was an accountant and her husband, Alexander, was a coder.
The Ethiopian Airlines Boeing 737 passenger jet to Nairobi killed 149 passengers and eight crew, and was the same model that crashed during a Lion Air flight in Indonesia in October 2018.
Sunday's flight left Bole airport in Addis Ababa at 8.38am on Sunday before losing contact with the control tower just a few minutes later at 8.44am.
"The group CEO who is at the scene right now deeply regrets to confirm there are no survivors," the airline tweeted alongside a picture of Tewolde GebreMariam in a suit holding a piece of debris inside a large crater.
Passengers from 33 countries were aboard, said Tewolde in a news conference. The dead included Kenyan, Ethiopian, American, Canadian, French, Chinese, Egyptian, Swedish, British and Dutch citizens.
No Australians were listed among the passengers at this time.
At Nairobi airport, many relatives of passengers were left waiting at the gate for hours, with no information from airport authorities. Some learned of the crash from journalists.
"We're just waiting for my mum. We're just hoping she took a different flight or was delayed. She's not picking up her phone," said Wendy Otieno, clutching her phone and weeping.
Robert Mutanda, 46, was waiting for his brother-in-law, a Canadian citizen.
"No, we haven't seen anyone from the airline or the airport," he told Reuters at 1pm, more than three hours after the flight was lost. "Nobody has told us anything, we are just standing here hoping for the best."
Flight ET 302 crashed near the town of Bishoftu, 62 kilometres southeast of the capital Addis Ababa, the airline said.
"The pilot mentioned that he had difficulties and that he wanted to return. He was given the clearance (to return back)," said Tewolde during his news conference.
The flight had unstable vertical speed after take off, said flight tracking website Flightradar24 on its Twitter feed.