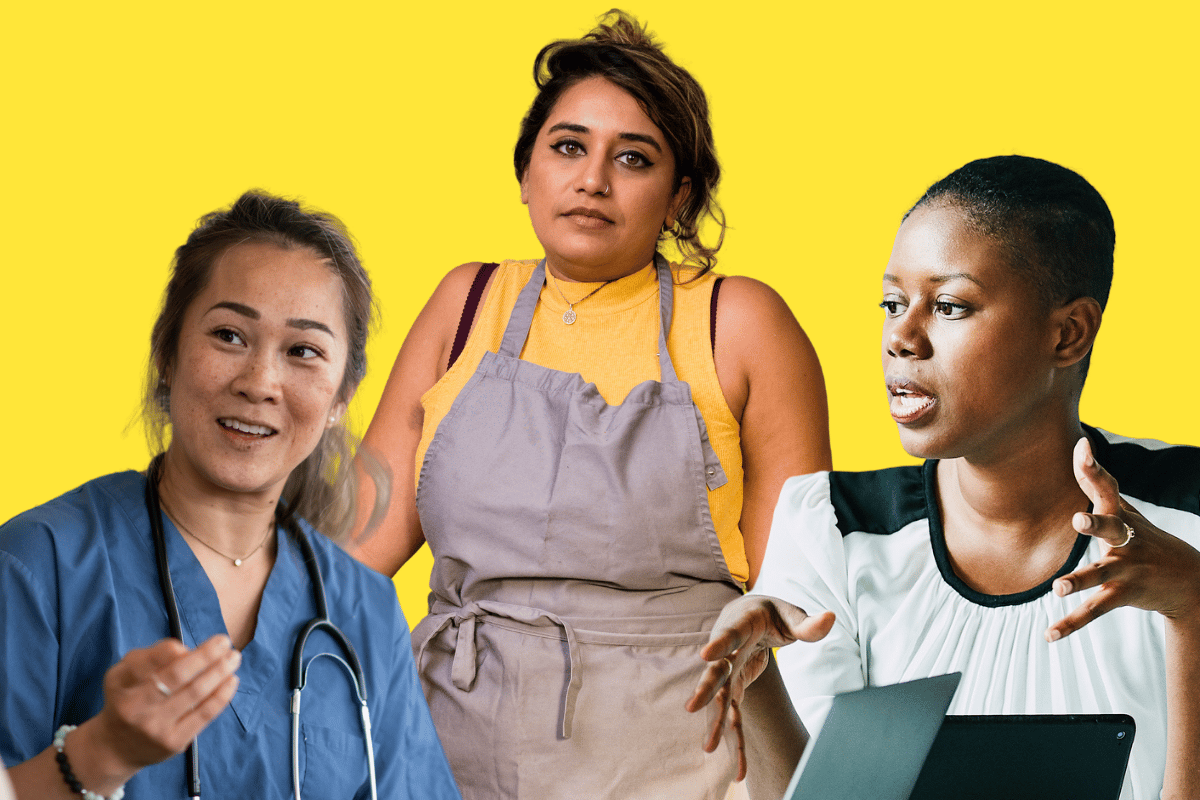 The feature image used is comprised of stock images. The contributors of this story are known to Mamamia but have chosen to remain anonymous for privacy reasons. 
The world we are living in right now is not normal.
In recent weeks the new realities for our medical staff, police and teachers have been front and centre (and rightly so) as our country tries to figure out how to function amongst a worldwide pandemic that's so far killed 180,000 people including 74 here in Australia.
But these aren't the only professions that are considered "essential" in our restriction heavy world. Yes, they might be critical to the management of any outbreak in our community, but there's countless other workers required to keep our world ticking over.
WATCH: The Prime Minister nearly cried last night talking about our strict restrictions. Post continues after video.
We need supermarket workers to restock shelves for hungry tummies, couriers to deliver to households unable to leave the confines of their four walls. In fact, the prime minister says he considers "someone who has a job" right now to be an "essential worker."
Mamamia spoke to nine women about how life has changed, as they continue to service customers and do their jobs in the age of COVID-19. Sadly many of them spoke about being misunderstood, and unappreciated by a society who can't fathom how severely some corners of the community have been affected by this pandemic.
Custodial correctional officer
We have well over 1000 prisoners and 100 staff on the ground, making social distancing impossible. We cannot perform our jobs and maintain a 1.5 metre gap.
I am not nervous at all about going to work in regards to the virus, but it is definitely having an impact on prisoner behaviour. They have had no visits for four weeks and they are under increased lock downs. As a result, we are seeing a statewide increase in serious incidents. I am more likely to be assaulted than get coronavirus at the moment.