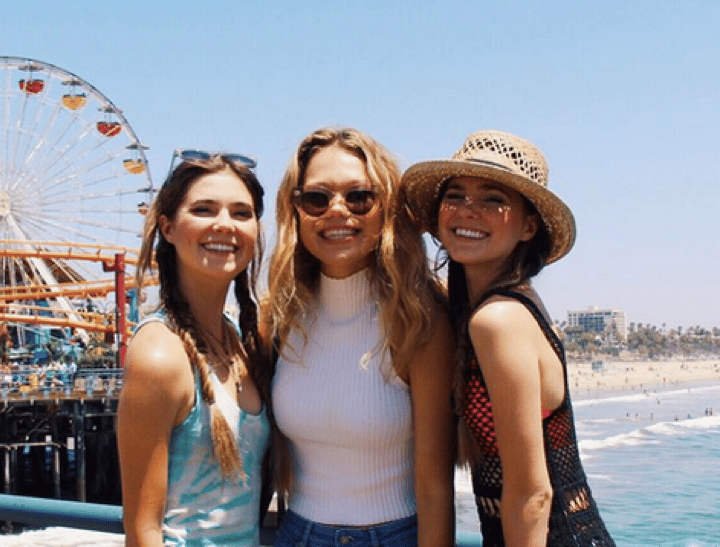 Two former friends of Essena O'Neill have made their own video.
Two fellow social media influencers have taken it upon themselves to refute Essena's dramatic I Quit Social Media — For Evah! video of two days ago.
O'Neill, 19, in a tearful 17-minute video, explained to her many followers why she's decided to quit social media. In a nutshell, because it's fake, superficial and judgemental.
O'Neill has been lauded for her honesty about her Instagram pictures and her new stance on social media, but two of her social media mates from Los Angeles call bullshit.
Nina and Randa, twin sisters and social media "influencers" who post videos with titles such as "How to lose 10 pounds in three days" and "Why we are vegan" have uploaded their own video to YouTube to discuss the inconsistencies they see in O'Neill's video.
Watch the twins talking about O'Neill here… Post continues after video.
First, they take issue with O'Neill's statement that she's quitting social media when she is at its pinnacle, flying to LA and being offered lucrative modelling gigs.
Not so, say Nina and Randa. Actually, O'Neill was in LA for a holiday, and she stayed at their house. They say they picked her up from the airport and paid for her food.
They ask, does that sound like someone who is at the pinnacle of success, or does it sound like a hungry couch-surfer?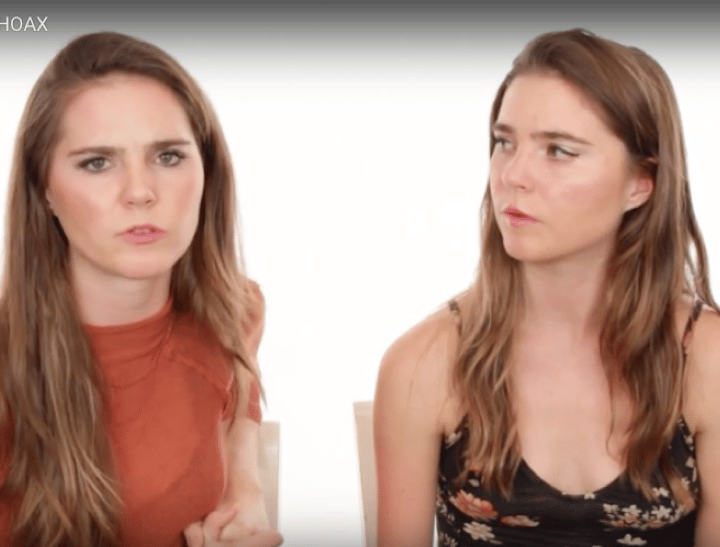 Next up, the girls say O'Neill's dramatic change of heart came about after a relationship with another social media luminary ended.
"It was literally like a complete 180 after he broke up with her," opines Randa-or-Nina.
In LA, O'Neill said, she was surrounded by "all this wealth, all this power" but that "they were all miserable. And I had never been more miserable."
The girls say that, on the contrary, they're perfectly happy.
Watch some of O'Neill's message here… Post continues after video.
O'Neill charged that social media is fake. Nina and Randa say that no, actually, O'Neil quitting social media is fake, this video is part of her continued self-promotion.
In addition, the girls say, returning to that whole "pinnacle of success" thing, O'Neill isn't really giving anything up, because she didn't really have anything.
"That's what's so inspiring to people — this person who had money, cars, fame, she's giving up everything! But she didn't have any of that, so what IS she giving up?"
The girls note that O'Neill is yet to delete her YouTube account or her Instagram. "She's still promoting herself on social media!"  And what's wrong with promoting yourself anyway? "What's wrong with sharing a photo with your friends, or a brand that you like, that you believe in?" "Yeah, we're promoting a message, we're promoting our art, our music, stuff we love!" And brands they believe in, don't forget that.
Essena is now running a website called Let's Be Game Changers and is still uploading videos to her Vimeo account.
And she's also asking for money.
'I can't afford rent right now,' she said. 'It's like I am embarrassed to admit that I need help… if this [website] is of value to you then please support me because I can't afford my own real life.'
She seemed to respond to Randa and Nina with a message posted at the top of her new website.
Please, this isn't about my personal life. Those I trusted spreading rumours… this is my exact point about social media. WE MUST USE OUR VOICES FOR GOOD AND POSITIVE CHANGE. Why not talk about this movement as a concept? Why not talk about all the documentaries and books I have here that truly helped me? Why not use this as purely an example of social media reliance. Human beings are capable of so much more than gossip, cool pictures and ironic captions. Let's talk about real things happening globally that matter. Love the people around you and don't live in my phone, that's all my point is.