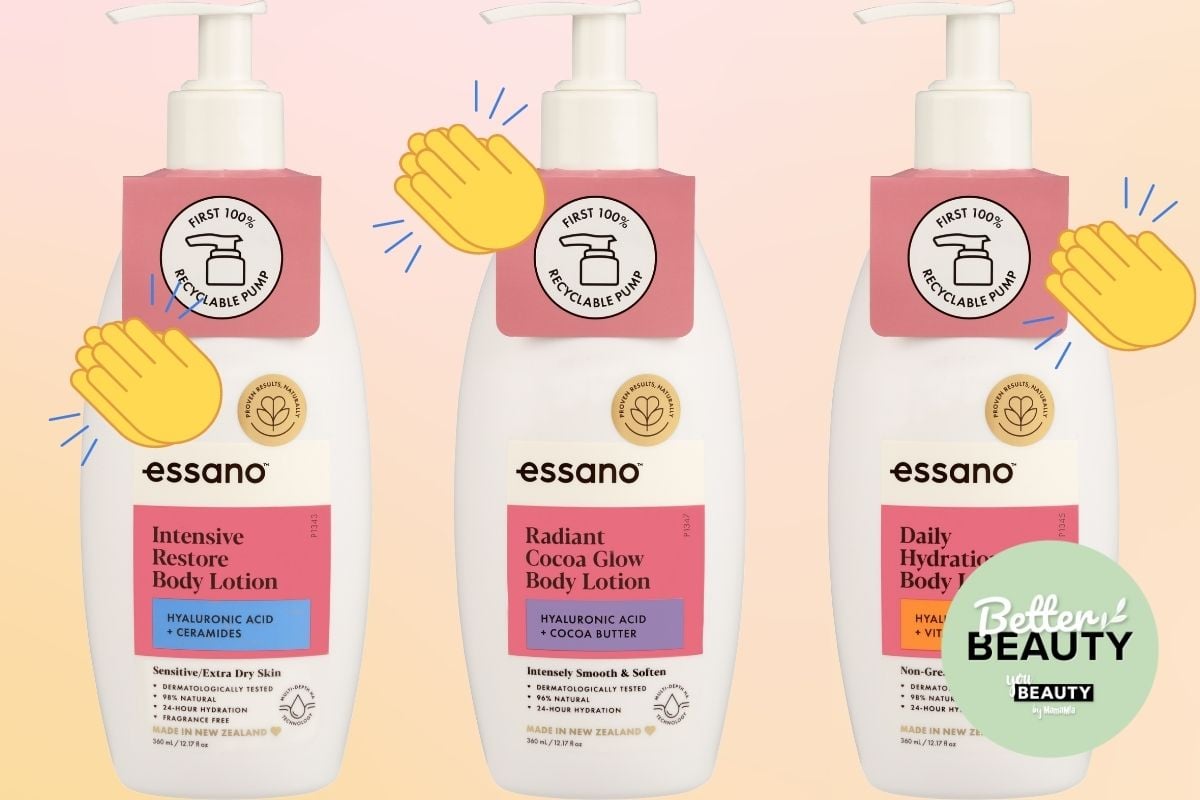 You Beauty's Better Beauty is a monthly initiative in which Mamamia highlights a brand, product or launch that is making positive changes in the sustainability space.
When it comes to the beauty industry, these days there aren't a lot of things you would classify as being truly innovative and first-of-their-kind. Right? 
Because it feels like every other day, there's some fancy new product waltzing around, claiming to offer stuff no other product has ever offered before. 
Watch: While you're here, why not find out all about the 7 eco-friendly habits that aren't so green... Post continues below.
So when Essano's first 100 per cent recyclable pump came strolling onto the beauty shelves, we were impressed. It's the first of its kind in Australia and New Zealand - an actual *fully* recyclable bottle. 
How good is that!