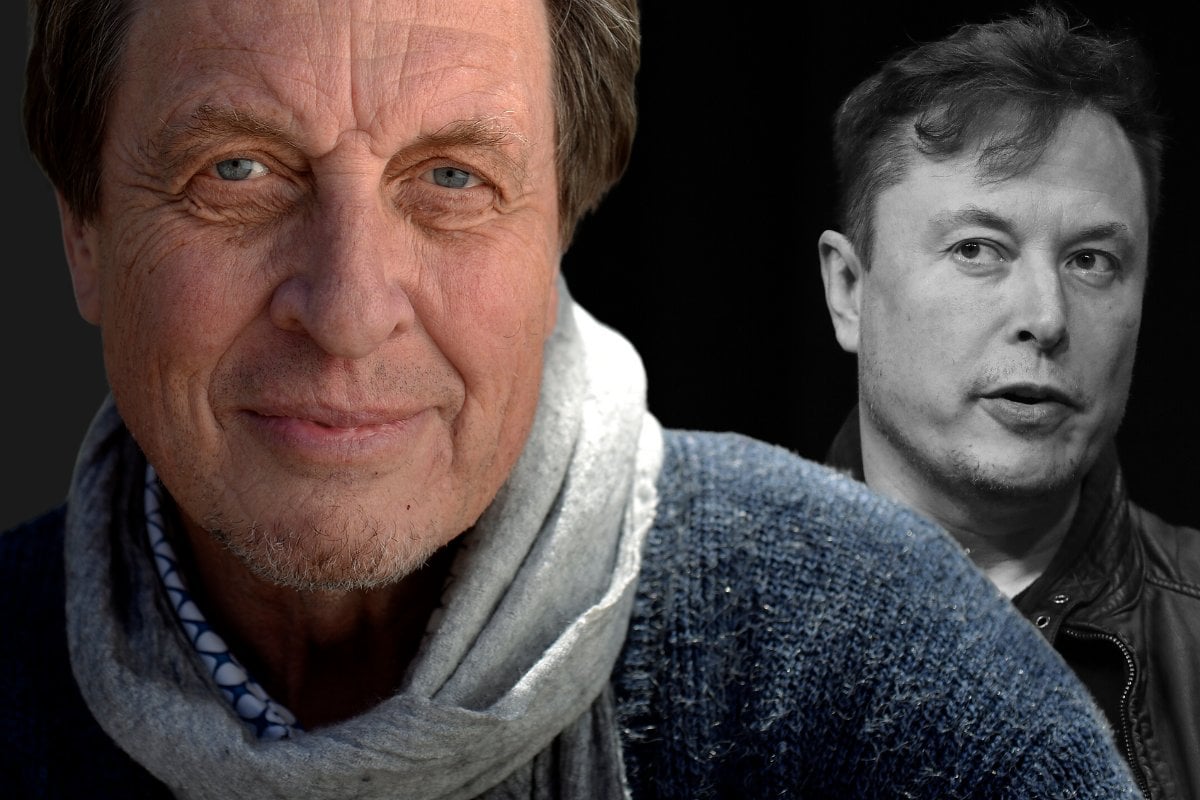 Billionaire businessman Elon Musk is a bit of an enigma. 
What comes to mind when his name is mentioned is his ever-growing brood of kids, different partners, his varying businesses and companies, potentially buying Twitter and then mysteriously backing out – the list could go on.
The 51-year-old Tesla founder's family life has been at the centre of public interest lately. It was revealed this week that the billionaire had allegedly 'secretly welcomed' twins just a few weeks before he and his former partner Grimes had their second child via surrogate. That brings the total number of kids he has to nine.
And it appears that this desire to have copious amounts of children is something that runs in the family. 
Because Elon's dad Errol is also in the news at the moment – and it has everything to do with Errol's relationship with his own stepdaughter.
Watch Elon Musk's monologue on Saturday Night Live. Post continues below.
Born and raised in Pretoria, South Africa, Errol met and fell in love with Maye – a model and dietician. The pair had three children together throughout the '70s – eldest Elon, son Kimbal, and daughter Tosca.
According to Elon, Errol has an extremely high IQ and was supposedly the youngest person to get a professional engineer's qualification in South Africa.  
In 1980, Maye and Errol divorced. Errol's two sons Elon and Kimbal moved in with him in the wake of their parent's split – and looking back on that decision, Elon has said it was "not a good idea".
"I was sad for my father. But I didn't really understand at the time what kind of person he was. He was such a terrible human being. You have no idea," Elon told Rolling Stone.
"You have no idea about how bad. Almost every crime you can possibly think of, he has done. Almost every evil thing you could possibly think of, he has done."