1. Erin Molan responds to reports of Footy Show shakeup.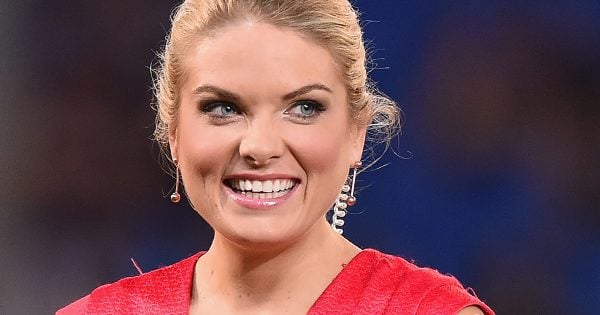 Television presenter Erin Molan says she "hasn't been told anything" about the reported changes to The NRL Footy Show, revealed publicly yesterday and understood to take place next year.
This comes after fellow panellist Daryl Brohman told The Daily Telegraph that both he and Paul "Fatty" Vautin wouldn't be returning to the program because of the Nine Network restructure.
He speculated Molan would be appointed host of the revamped program, saying "she's very good at what she does". However the 35-year-old sports commentator says she's yet to be told anything.
"For starters this is all news to me," Molan told The Fix. "I haven't been told anything about what the show will be doing next year, what direction it will be taking or what the role will be."
"I understand there will be changes, but regarding who will be there or who won't be there, I honestly have absolutely no idea at this stage. I have not been told."
It's reported the new show in the same timeslot after Thursday night games will have a stronger rugby league focus, and that Nine's Sunday Footy Show will remain unchanged.
"We're all kind of waiting to find out as much as our audience and our fans are," Erin said.
2. Teen dies after an alleged assault at a NSW swimming pool.
Newcastle teenager dies after reports of assault at Lambton Pool https://t.co/69ZSuySj23 #sydney pic.twitter.com/VBOBC9Q3Rl

— Sydney News Now (@sydneynewsnow) October 17, 2017