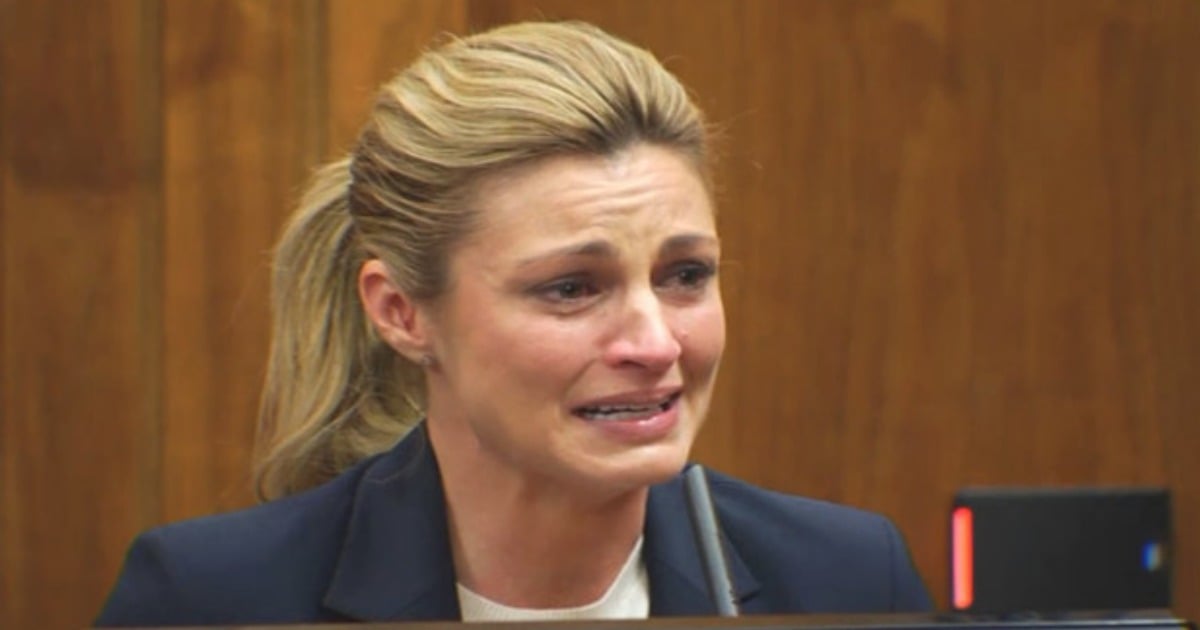 Six-years ago a successful television sports journalist's life changed in a matter of minutes.
While staying in the US city of Nashville for work reporter Erin Andrews, who worked for ESPN at the time, was targeted by a stalker who secretly filmed while her undressing through the peephole in her hotel room door.
When months later the young, successful reporter – who has already faced a career filled with challenges due to her gender in a male dominated field – found out about the vision that her stalker had tried to sell unsuccessfully and then uploaded to the internet anyway, Andrews was undone.
The incident transformed Andrews, her father, said, the confident sports reporter became "a very, very changed person."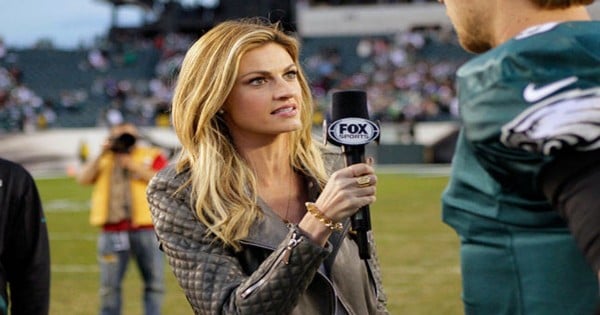 "She's mad," he said. "She's scared. She's terrified. She's depressed. She cries. She's full of anxiety. … She's not the girl that we used to know at all."
As she attempts to put the past behind her Andrews has taken to the stand in a US$75 million lawsuit against the Marriott Hotel in Nashville and her stalker, a 46-year-old insurance executive.
The 37-year-old – who now works for Fox Sports and has appeared in Dancing With the Stars – sobbed on the witness stand this week as she told of the moment she learned that nude footage of herself was all over the Internet.
"I said, 'No, there's not! I don't do that!' " Andrews, recalled friend who broke the news to her over the phone in July 2009.
"I could feel my chest and feel it in my head," she told jurors through her tears. "I saw it for two seconds and said, 'Oh, my God, I have to call you back,' and I called my parents.
"I was just screaming . . . I said, 'Dad! I'm naked all over the Internet.' "
Andrews said she was screaming so loudly that she got a call from the Los Angeles hotel where she was staying, asking if everything was OK.
Her father, recounting the phone call, told the court "She was just screaming, 'I'm on the Internet. I'm naked. Everything I've worked for is done. We've got to get it down. We've got to get it down,' "
Andrews spent most of the next few months living with her parents saying it was her "glazed-over time."
"I just remember being in my pyjamas all day, back in my old room at my parents' house," she said. "I put my mom's quilts up over the window of my room."
As she took the stand this week Andrews described to jurors how she's been "anxious, embarrassed, insecure, humiliated and depressed" since the videos went online.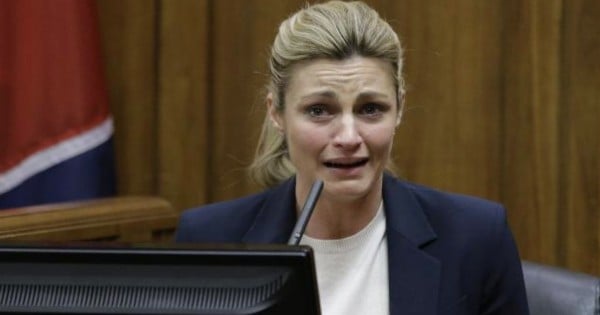 "I will never get over this … I felt like there was so much attention already and I felt like I walked into a room and I was already different," Andrews said. "I felt like everybody was looking at me like they had seen the video."
While weeping Andrews said that gets constantly taunted by people who have seen the footage.
"I get comments every single day about the naked videos," she said.
"My understanding for this is that I always have to get treatment for this. There will be a reminder every single day."
A computer expert told the court that nearly 17 million people had viewed the nude peephole video of Andrews, clarifying that was a "conservative" figure.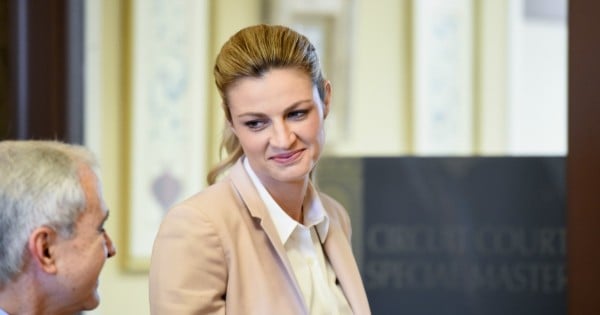 "Every minute, 1.5 people are watching that video," Penn State Professor Bernard Jansen told jurors.
Andrews's lawyer told the court that the hotel failed to protect the sports reporter when, with no questions asked told a stranger where she was staying and then let him book the room next door.
"The Nashville Marriott could have completely prevented this early on if they had followed the standard they were supposed to follow," Andrews' lawyer, Randall Kinnard, told jurors in his opening statement.
From his hotel room, stalker Michael David Barrett, a former insurance salesman, doctored a room-door peephole, allowing him to film a nude video of Andrews that he later published online and tried to sell.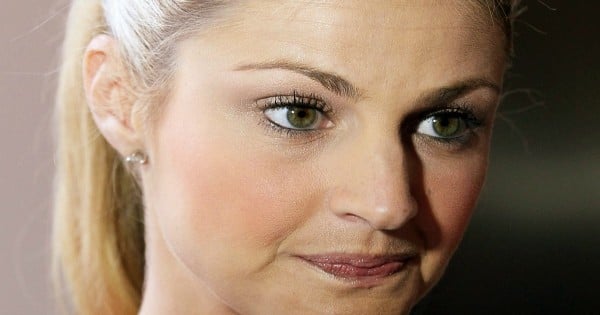 "The man was not a member of the ESPN crew. He wants to be right next to Erin Andrews for some bad reason, for some no-good reason, and they put him in there."
Barrett, who was sentenced to 30 months in jail in 2010 for the gross invasion of privacy, was also named in the suit.
He testified in the court case via video link from prison telling the jurors that he got Andrews' room number after calling from the hotel lobby, before requesting to stay next door.
Once in the room, he said he modified the peephole in her door with a hacksaw before listening for her to get out of the shower, then filming her with his mobile phone.
When asked why he did it he responded: "That is a great question, and I really have thought about it over the years, and I don't have a good answer for it. I don't know."
He said he picked Andrews was because she was popular and he saw that she was trending on Yahoo.
Andrews told the court that when she travels for work now she takes precautions. She said that when she gets to a hotel, she immediately requests to be moved from the room she is pre-booked in, she also will not allow the hotel to let someone request a room next to her and she covers the peephole on the door.
Once inside the hotel room, she said she searches the entire room looking for any sign that there could be a camera.
The owners of the Marriott Hotel say what happened is terrible for Andrews but the stalker is to blame not them.
The case continues.